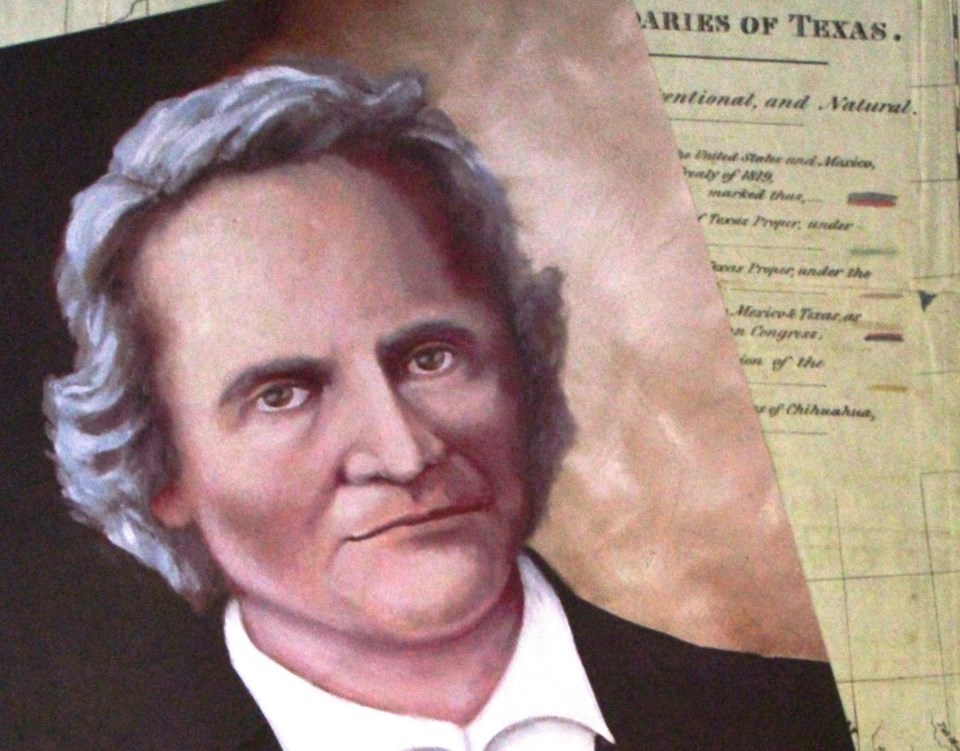 Collin County and its county seat are named after the same person—Collin McKinney, who happened to celebrate his 250th birthday this year. Learn all about Collin McKinney: A Forgotten Face in Texas History from an article published in the April issue of Plano Profile, and about the birthday celebration the city of McKinney held for him.
Thursday, August 18, meet Eric Nishimoto, the author of Texas Maker: The Heretofore Unknown Legend of Collin McKinney, and learn about Collin McKinney's life from the perspective of his wife Elizabeth "Betsy." The educational piece starts at 7:30 p.m. at the Allen Public Library.
Eric Nishimoto, a writer and graphic artist, is the recipient of national and regional journalism, writing and graphic art awards, including the prestigious Mayborn Biography Fellowship. He has been the lead strategist and media contact for historic events, including the President Reagan memorial services, as well as been a regular contact for most national and regional media outlets including FoxNews, CNN, MSNBC, NBC, CBS and ABC national and affiliates, along with international media such as the BBC. Eric is currently an adjunct professor at the University of North Texas' Mayborn School of Journalism and serves as Collin County's public information officer.
Betsy McKinney will be portrayed by Peggy Helmick-Richardson. A professional storyteller for over 16 years in venues from preschools to prisons, she is the 2016 recipient of the Tejas Storytelling Association's John Henry Faulk Award for significant contributions to storytelling in the Southwest. A feature writer for the Allen Image magazine, she also edited the 2008 Healing Storytelling Alliance journal Diving in the Moon. As part of the duo Twice Upon a Time Storytellers with her husband Gene, she has been on the Texas Commission on the Arts Touring Arts Roster since 2003 and the Mid-America Arts Alliance Touring Roster Program since 2006.
Sponsored by the Allen Public Library, this program is free. The library is located at 300 N. Allen Dr. Call 214.509.4911.