Heritage Farmstead Museum of Plano recently opened a new exhibit in the museum's Farrell-Wilson house themed "Down But Not Out," which offers a look at Blackland Prairie life during the Great Depression.
New exhibit at The Heritage Farmstead Museum in Plano
The new exhibit seeks to enhance the visitor experience through an immersive, multi-sensory approach that includes interactive presentations. "Down But Not Out" features different scents in many of the rooms in the Farrell-Wilson Home, such as baby powder in the nursery, fresh baked bread in the kitchen, buttered popcorn in the movie theater room and more.
"We wanted to evoke memories and make memories," explained Heritage Farmstead Museum Curator of Collections and Exhibitions Patty Shore. "Our focus is not on the doom and gloom of the Depression, but on the hopefulness and helpfulness of people during that time. The people living during that time were so resourceful."
Read more: Dinosaurs Live! at the Heard Museum, McKinney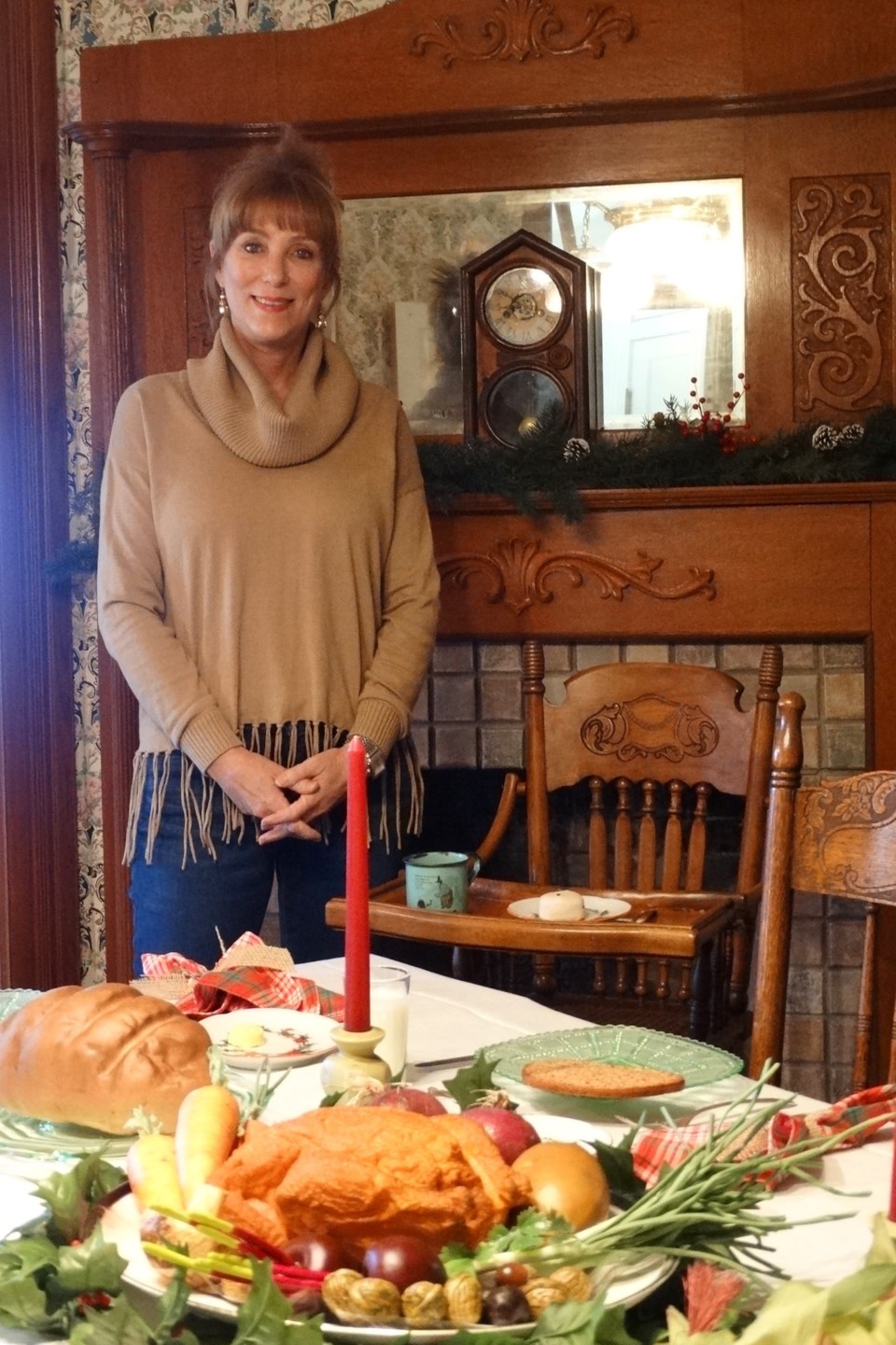 The exhibit also contains era-appropriate music and videos, talking mannequins that share individual family member's perspective of the Depression, and an interpretive 1930's movie theater with simulated concession stand. An interactive radio show kiosk allows visitors the opportunity to listen to a variety of era-specific radio programs. The radio is on loan from friend of the Farmstead David Rawitscher.
Heritage Farmstead Museum also added "touch baskets" in many rooms of the Farrell-Wilson house exhibit, to allow guests to more closely experience some of the items on display in the home.
"Everyone – guests of all ages – want to touch," said Shore. "It's one of our biggest struggles, so we turned it into an opportunity. We have placed touch baskets throughout the exhibit to allow our guests a closer look at some of the items including flour sack clothing, old LPs, era-appropriate toys and more."
The exhibit will be on display through May 2018.
"We are committed to collecting, preserving and interpreting life and history of the Blackland Prairie and sharing our research knowledge and collection with the public," added Shore.
Heritage Farmstead Museum is located at 1900 West 15th Street in Plano. General admission is $3 per person. Docent-guided house tours are $7 per person (includes general admission), $5 for students and children, and free for children four and under and museum members. Grounds are open Tuesday through Sunday from 10 a.m. until 4:30 p.m. for self-guided tours. Docent-guided house tours are available Tuesday through Sunday at 1:30 p.m. each day.
Read more: Plano Children's Theatre launches preschool programs
About The Heritage Farmstead Museum, Plano
The Heritage Farmstead Museum, a four-acre historic site consisting of a restored, 14-room 1891 Victorian farmhouse with its original outbuildings, interprets rural life on the North Texas prairie between 1890 and 1925. The museum provides tours, field trips and programs for 35,000 visitors each year.
For more information, call 972.881.0140 or visit www.heritagefarmstead.org.