Collin Creek Mall closed in 2019, and there has been speculation about its future. It has now been confirmed that the area will be developed for housing and businesses.
According to The Dallas Morning News, the Plano Planning and Zoning Commission approved the construction of 402 townhomes and duplexes along Alma Drive, situated on the mall property. Another 98 townhomes are planned for the south side of the property.
Mattamy Homes, Ashton Woods and Brightland Homes (formerly Gehan Homes) were the confirmed builders of the project.
Local Profile previously reported that after Collin Creek Mall closed its doors in 2019, the city worked with Centurion American Development Group, the company leading the $1 billion redevelopment project. The project would set aside an area deemed underserved by the Parks and Recreation Master Plan.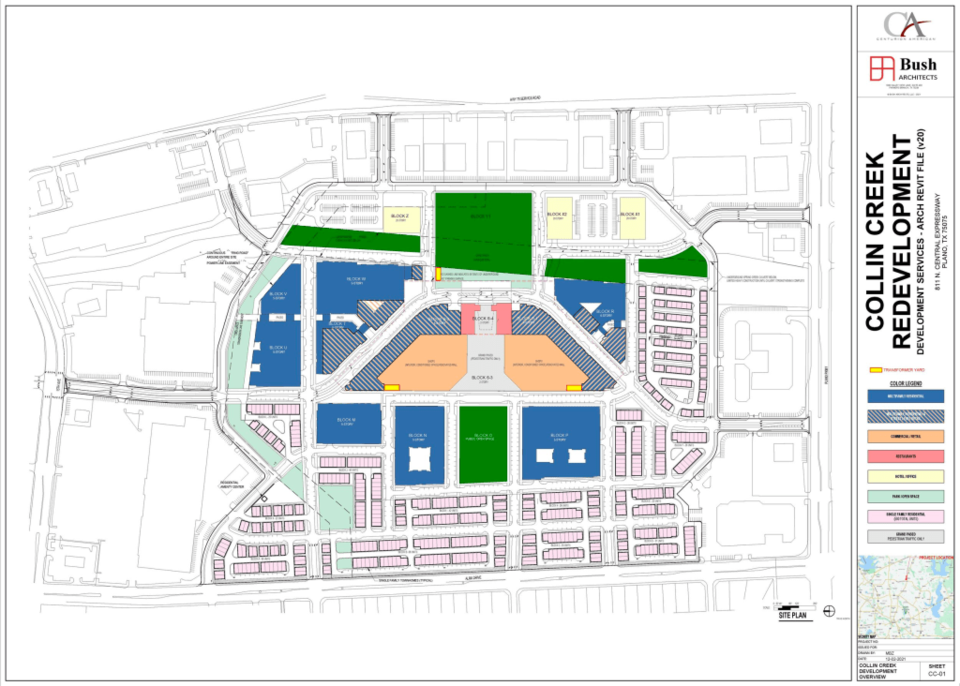 Director of Special Projects Peter Braster told Local Profile that the planning has taken about three years to complete, but many things are in the works.
Centurion launched an official website to keep residents and visitors updated on the former mall site's development. The project aims to create a mixed-use area that is pedestrian-friendly. The plan includes 500 single-family homes, 2,300 multifamily units, 300 independent living units, and 308,000 square feet of retail space.
Additionally, the project envisions 1.3 million square feet of office space, 40,000 square feet for restaurants, eight acres of parks, 1.6 miles of walking trails, and a hotel/event space. The hotel will offer 200 guest rooms and approximately 40,000 square feet of function space for corporate, social, and charitable events.
The homes will be built by three different builders, and it is anticipated that home buyers will start moving in within a year. The units by Mattamy Homes, Ashton Woods and Brightland Homes could begin construction soon, The Dallas Morning News reported.
"They'll commence construction immediately," Rob Romo, a vice president at Farmers Branch-based Centurion American Development Group, told The Dallas Morning News. "They've been eager to get those lots. There's a lot of interest."
To view the complete plan and stay updated on the development visit collincreek.com.