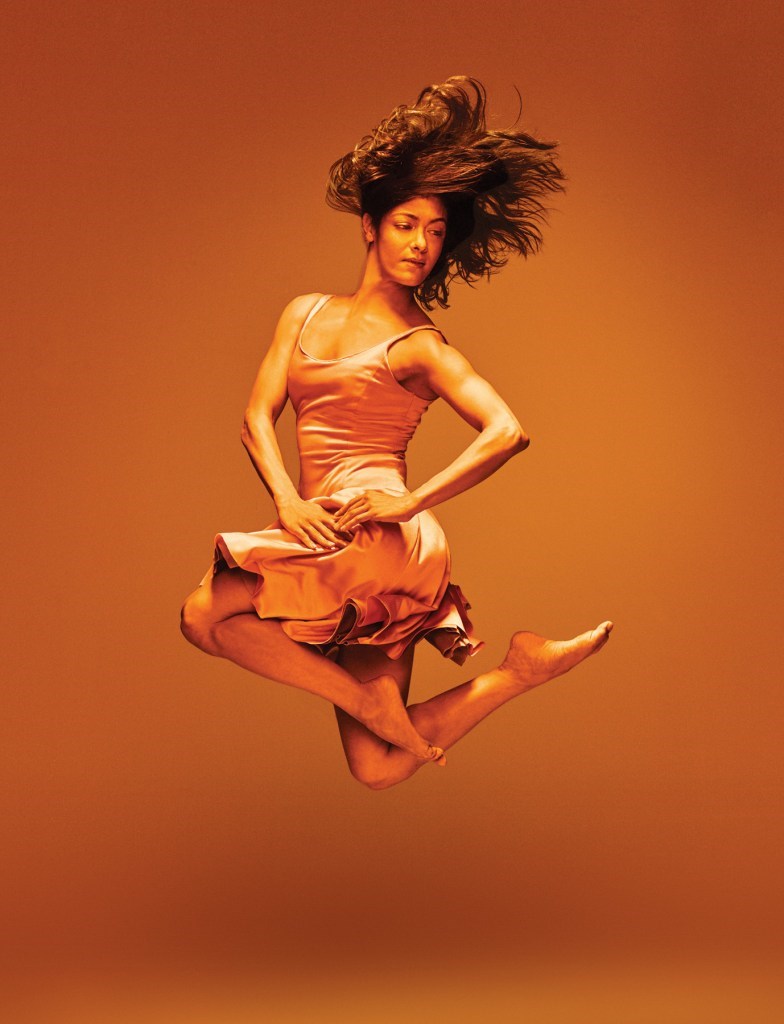 The Paul Taylor Dance Company, established in 1954, is a national treasure and one of the world's most sought-after dance troupes. Mr. Taylor has become an American cultural icon, a living legend, and one of history's most celebrated artists. His two dance companies (Taylor 2 was created in 1993) travel the globe, bringing his ever-burgeoning repertoire to theaters and venues of every size and description in cultural capitals, on college campuses and in rural areas, often to places modern dance has never been seen before. The Paul Taylor Dance Company, will make its 8th appearance at the Eisemann Center Saturday, February 11.
The Paul Taylor Dance Company was first seen at the Eisemann Center in October 2002, performing among other works, the critically acclaimed Dream Girls, commissioned by the City of Richardson to commemorate the Eisemann Center opening. The company returned again in 2004, 2007 and 2009, bringing works that represent the gold standard of modern dance. The 2010 engagement was the company's fifth appearance and second world premiere at the Eisemann Center. The new dance was Three Dubious Memories, the subject of a powerful documentary Paul Taylor Creative Domain, screened in partnership with the Arts Incubator of Richardson (AIR) at the Alamo Drafthouse Cinema in Richardson February 5, 2015.
Another world premiere is on tap for this engagement, featuring a work by former company dancer, Lila York titled Continuum. The work by Ms. York is reflective of the Paul Taylor American Modern Dance brand used for the New York seasons at Lincoln Center. Continuum is set to Vivaldi's "The Four Seasons" recomposed by Max Richter. It is an abstract work in nine sections that offer images of contemporary life in a fraught world. It is about finding peace in a hostile environment. Also featured in the 2016-2017 program will be Book of Beasts (1971) with music by Schubert, Weber, Saint-Saëns, Mozart, Beethoven, Boccherini, de Falla and Tchaikovsky, transcribed for harpsichord with costumes by John Rawlings; and Cascade (1999) with music by Bach and costumes by Santo Loquasto.
Continuum with the Paul Taylor Dance Company
When: Saturday, February 11 | 8 p.m.
Where: 2351 Performance Dr., Richardson, Texas
Cost: $42-$60
Tickets: 972.744.4650 | eisemanncenter.com
Group discounts for 10 or more
A Master Class will also be held on Friday, February 10, 2017 in the Bank of America Theatre at 6 pm. For a limited number of advanced dancers only, reservations must be made in advance online or at the Eisemann Center Ticket Office by phone at 972-744-4650. There is a $22 fee to participate in the class. Observers will be admitted to the Master Class for a $7 fee payable online or at the door by cash or check.
An open Educational Rehearsal offering a behind-the-scenes look at the company and the program for the evening will be held for a limited number of participants on Saturday, February 11 at 3:30 p.m. with free admission.