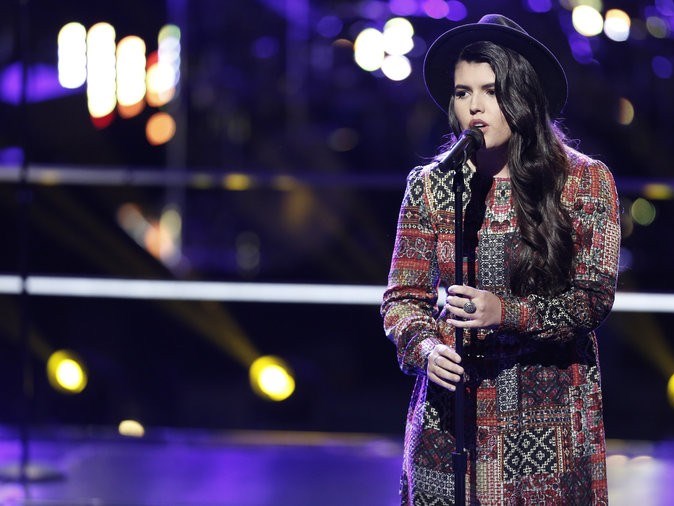 McKinney's Madi Davis captured our hearts on season 9 of NBC's The Voice. Now back in Texas, this rising star is celebrating her success and return to the Lone Star State with a performance in Downtown Plano.
Madi's "Welcome Home Concert" is scheduled for Saturday, March 5 and will take place at event1013 in the heart of Historic Downtown Plano. Also performing will be Rossi and Kanne of Northern National, as well as another special guest from The Voice Season 9… announcement coming soon!
On NBC's The Voice, her sultry, slower renditions of upbeat classics like "Big Girls Don't Cry" and "Girls Just Want to Have Fun" mesmerized everyone, later charting Billboard magazine's Hot 100 and topping the overall iTunes charts at #5. In fact, all of Madi Davis' live performances have made iTunes overall Top 50. The 16-year-old rising popstar finished her run on The Voice as a top six semifinalist, but this isn't the last you've heard from her—so come see this young star while you've got the chance.
Look out for the March edition of Plano Profile, which features an interview with Madi Davis—available February 25!
Welcome Home Concert by Madi Davis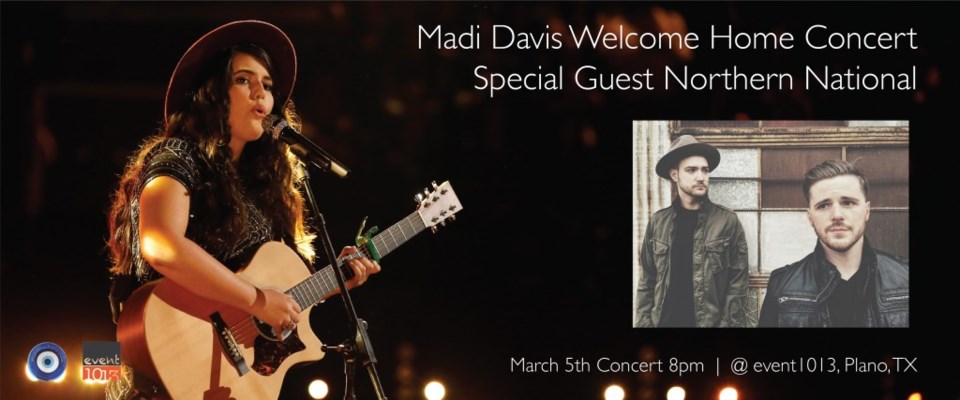 When: Saturday March 5, 8 p.m. (doors 7:30 p.m.)
Where:
event1013
1013 E 15th Street,
Plano, TX 75074
Tickets:
$15 General Admission (Doors 7:30 p.m.)
$50 Pre-VIP Meet & Greet from 6:30–7:30 p.m. (Doors 6:30 p.m.)
Buy tickets: Click here!