The relentless march of growth and progress in our beloved City of Excellence, Plano, continued this week not only with the opening of the new Oak Point Nature & Retreat Center, but also with a ground breaking for Capital One.
Located in Legacy East and first opened in 2008, the Capital One campus boasts 75 acres including six office buildings, three dedicated parking garages and a multi-purpose conference center, with construction totaling approximately 1.3 million square feet.
The ground breaking signaled the start of construction for "building 7", the seventh office building on campus. Once completed, the four-story, 205,000 square foot building will house approximately 1,200 employees and will have dedicated training rooms, a full-service cafeteria, and even a game room. Construction is scheduled to be completed early in 2017.
Based in Dallas, award-winning multi-disciplinary design firm GFF Architects are the lead architects on the project, while construction is being handled DPR Construction.
Taking part in the ground breaking (and looking stylish is cowboy hardhats) were Mayor LaRosiliere, Mayor Pro Tem Lissa Smith, Council Members Miner, Harrison, Grady, City Manager Bruce Glasscock, Economic Development Director Sally Bane and Jamee Jolly CEO of the Plano Chamber of Commerce.
"Capital One associates are valued partners and leaders in our community. Their employees help improve the quality of life of our citizens and help make our community better," said Mayor LaRosiliere.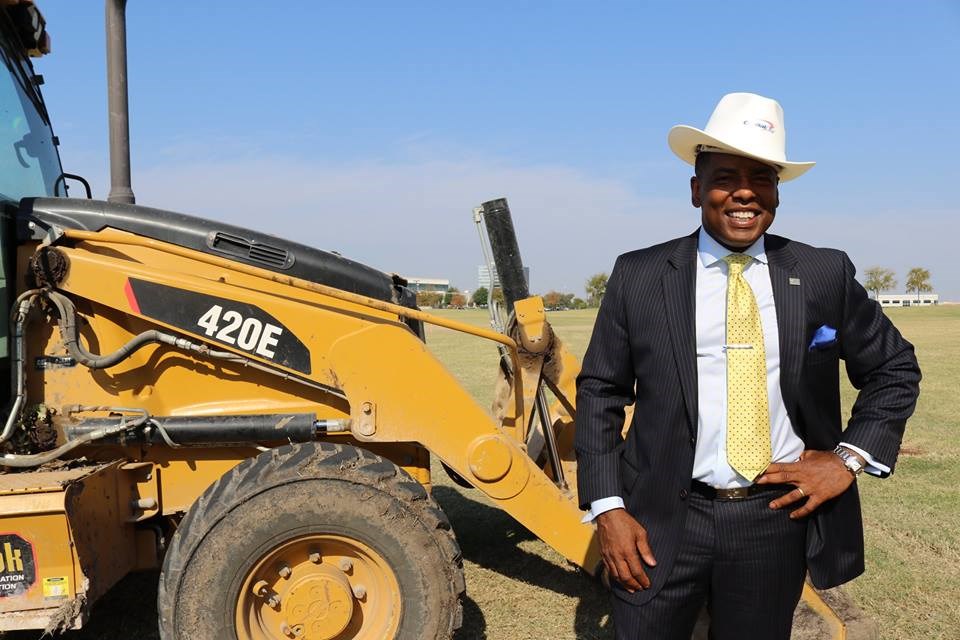 Photos courtesy of the Facebook Page of the Office of Plano Mayor & City Council.