With heavy hearts yet excited for the future and their next big step, the nonprofit organization My Possibilities said goodbye to their home on Dorchester Drive in Plano and hello to their new location at My Possibilities Campus for High Learning, the first and only college-style campus for adults with intellectual or developmental disabilities (IDD) in the U.S.
At the campus, My Possibilities staff aim to prepare these adults by giving them the tools they need to succeed in the workforce.
Now open and fully operational, the campus currently serves 625 adults with IDD every week. They aim to be able to provide service to more than 1,600 people.
Yet, with more than 250,000 adults in North Texas with IDD—including 25,000 in Collin County alone—My Possibilities staff understand that this is just one step along a very long road to providing improved service to all those who need it. "Everything we do stems from a belief that we need to constantly improve to reach the highest possibility" is one of the philosophies behind My Possibilities.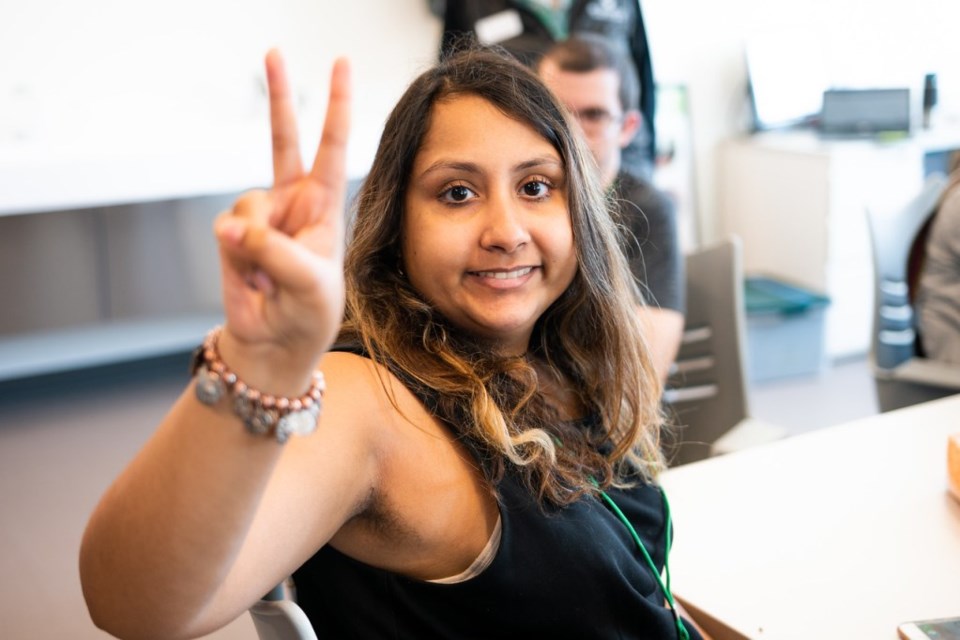 INSIDE: My Possibilities Campus for Higher Learning
My Possibilities Campus for Higher Learning has two entrances: one for visitors and volunteers and another for the HIPsters (Hugely Important People). At the visitor entrance, all glass and bright green walls, a giant interactive TV screen greets visitors in a big bright space complete with a lovely sitting area and view out onto the courtyard.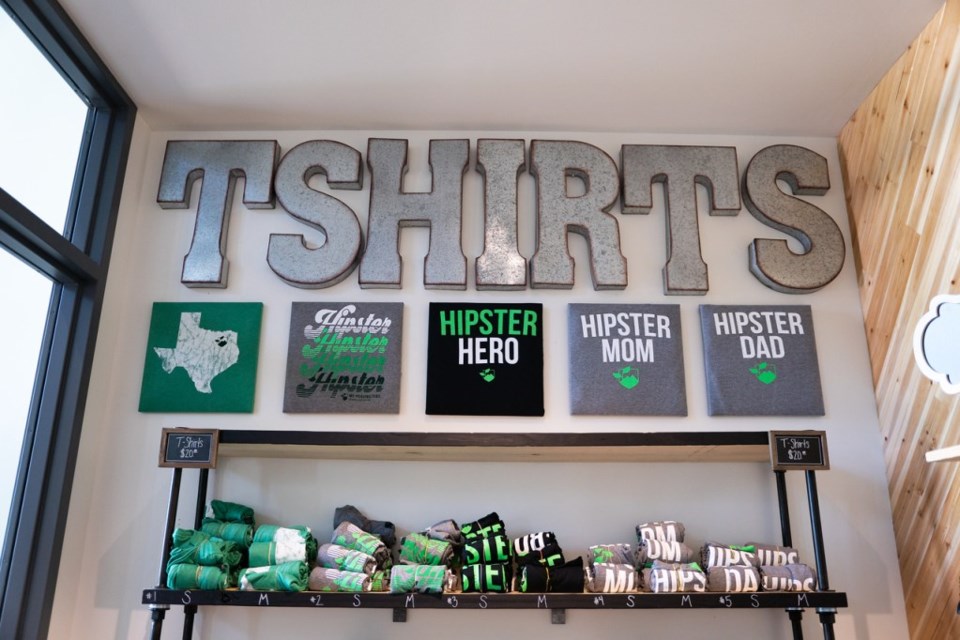 Just inside is MP Supply Co., the My Possibilities swag shop. There are t-shirts, sweaters, baseball caps, mugs, pens, pencils and beanies. Some of the most popular designs read, "HIPster Hero" and "HIPster MOM". There's even a funky license plate cover.
"We wanted it to be just like a real university," says Beth Palmer, social media and public relations coordinator for My Possibilities.
Before the HIPsters entrance, there are several therapy offices where the My Possibilities staff provide a range of different therapies from speech therapy to massage therapy and music therapy.
In the principal learning zone, it's clear that every detail has been planned out according to the specific needs of the HIPsters. Each corridor and room is color-coded and brightly labelled with symbols which correspond to the badges each HIPster wears which includes their schedule for the day. Each classroom is equipped with specially designed chairs, big windows that flood in natural light, lockers and even a fridge for HIPsters who bring their own lunch.
"Each component of the campus was carefully designed with Hugely Important People (HIPsters) in mind, and even exceeds ADA compliance requirements," Palmer says.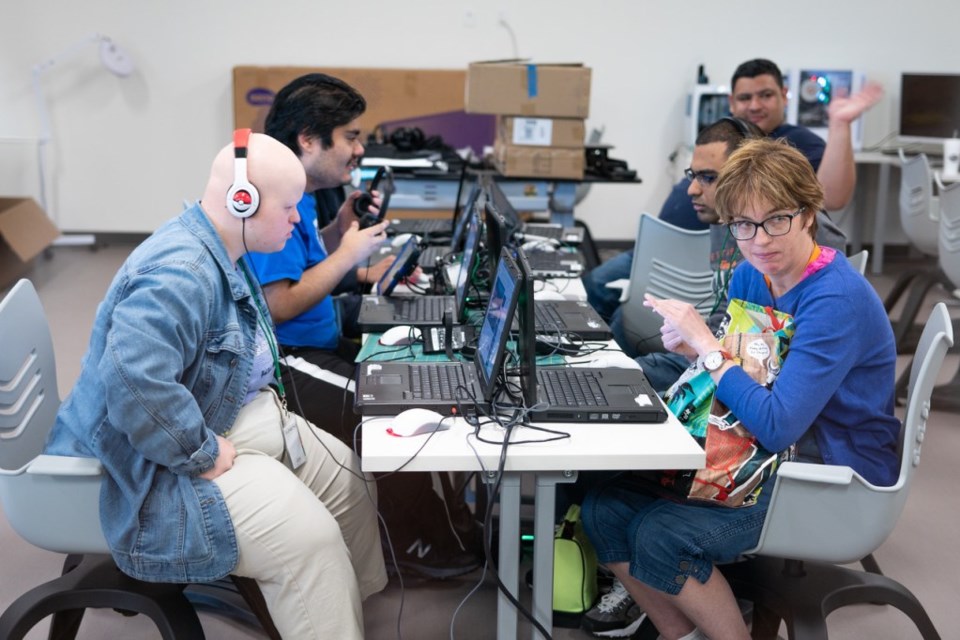 HIPsters enjoy a variety of different classes from Adapted Exercise and Vocational 101 to Martial Arts. In the tech lab a "communications through technology" class is in full swing. There's even a gym stocked with special equipment such as sand weights, which function exactly as dumb bells but if dropped on a foot, for example, don't cause any damage.
In the art classroom, HIPsters are excited to tell us all about the new campus.
"I'm glad we got the new building, but I'm still going to miss the old one," Devynne says.
Like some of the other students, Amber is struggling to adjust to the new campus. "It's overwhelming," she says. "But I'm happy to be here."
Abby, on the other hand, is happy—and very friendly. She loves to sing and will be performing at the My Possibilities Community Ball on June 16. She is just one example of a happy HIPster who has experienced life-changing results from attending My Possibilities.
"Since I've been in music therapy, my anxiety has gone away," she says. "I love it so much, I'm in choir here!"
For My Possibilities, the ultimate aim is to help HIPsters transition into the workplace, which is why their patented and one-of-a-kind curriculum focuses heavily on vocational training such as maintaining or obtaining a job, independent living, and safety in the home.
The next phase of the campus (pending funding) is the LaunchAbility Career Center. LaunchAbility is a nonprofit which has now merged with My Possibilities and whose primary focus is job placement. The LaunchAbility Career Center will provide the space and resources needed to get more adults with intellectual or developmental disabilities (IDD) into jobs than ever before.
My Possibilities
My Possibilities Campus for Higher Learning
3601 Mapleshade Lane, Plano