It seems like every week a new residential development is headed to Collin County. But the 60 homes coming to McKinney at the intersection of Silverado Trail and McKinney Ranch Parkway are made of something else.
As previously reported by Local Profile, one of the most pressing issues in North Texas for residents' wallets is housing. One factor that majorly affects the price of homes is construction cost. According to Forbes Home, in Texas, it costs $264,100 to build a home. In Dallas, that number rises to $394,300, as reported by the Home Builder Digest.
So it's no wonder that reducing building costs is at the top of construction companies' priorities. With this in mind is that Netze (short for Net Zero) came to be. The North Texas-based company is focused on producing cost-effective houses and reducing construction's carbon footprint, and by using steel frames made of recycled cars, they hope to achieve both.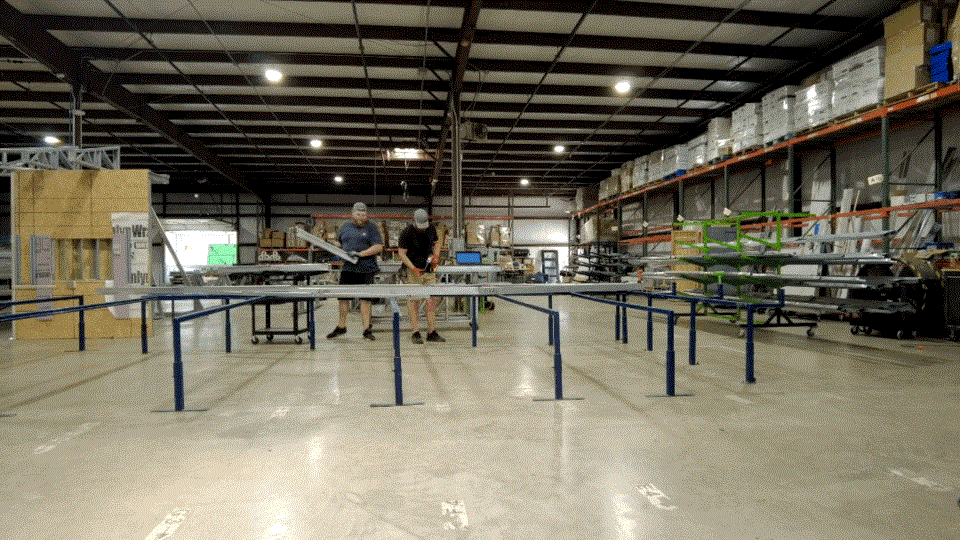 According to the company, by replacing traditional wooden frames with steel ones, they are able to save up to 60 mature trees per 2,500 square-foot house built. Additionally, Netze's construction model uses foam insulation and shallow-pitch roof design which combined help keep interiors cooler, increasing the energy efficiency of the homes.
But the company claims recycled steel frames aren't just a greener alternative — when combined with 3D Former software, they also reduce construction costs by 10-15%.
"New construction is at its lowest today, and it takes time to build. Nine months, 10 months, 12 months," Netze's CEO, Najeeb Kahn told NBCDFW. "What we're really creating is a solution here, having a home in 12 weeks."
In addition to increasing efficiency, Khan said steel framing versatility allows for luxurious touches that would otherwise be reserved for more expensive homes. "A lot of the details you see in million-plus homes, and we want to bring it to everyone," he said.
With homes already available in The Oaks in Corinth and Ryan Woods in Denton, Netze has projects on their way for North Texas. In Collin County, McKinney is next in line with a residential townhome development called The Row at the intersection of Silverado Trail and McKinney Ranch Parkway. According to NBCDFW, the 60-townhome project will be completed in late 2024.