Another week of great fun and entertainment in North Texas is upon us, this time bringing you, among other things, delectable National Cheeseburger Day deals at various restaurants, high-profile Lana Del Rey and Beyoncé concerts and the much anticipated Plano Balloon Festival.
Take a look at our selection of the must-go events happening before the real fun begins this weekend. Scroll all the way down to see our local picks for where to eat and drink this week.
Come right in, because here's the only list you need!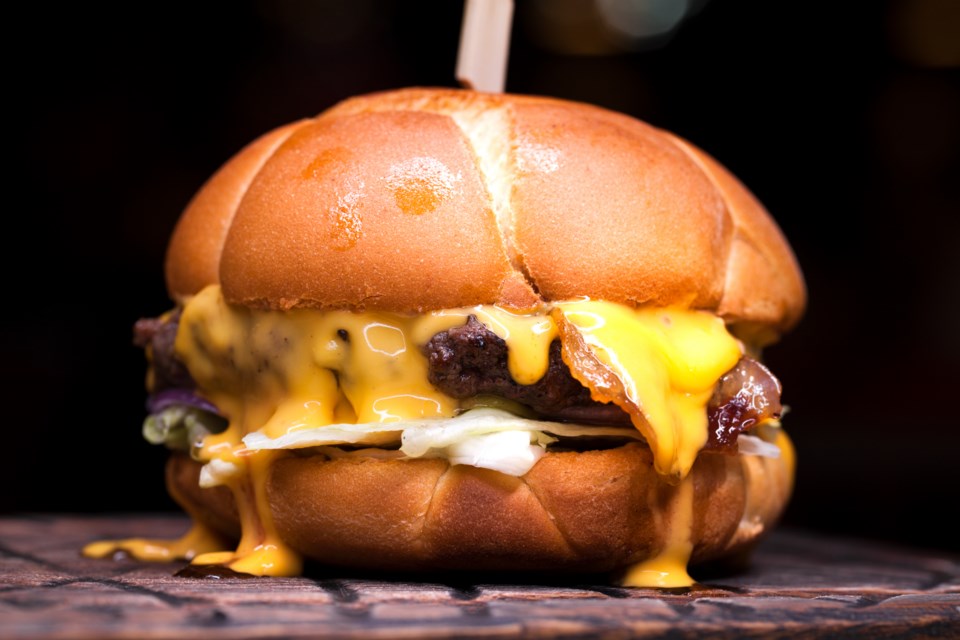 When: September 18, 2023 | 11:00 a.m. to 12:00 a.m.
Where: Rodeo Bar | 1321 Commerce Street, Dallas
More info
This week, celebrate National Cheeseburger Day at Rodeo Bar on September 18, 2023, from 11:00 to 12:00 a.m. Indulge in the classic Rodeo burger and explore other tasty options, including the Hook'em burger with bacon or the Tejano featuring a corn tostada, smoked pork adobado and guacamole. With a burger for every palate, it will be a cheeseburger lover's paradise. If Rodeo Bar is too long of a drive for you, you are in luck! McDonald's is offering a special discount, for one day only, their Double Cheeseburger will be only $0.50. Guests can enjoy this classic at any participating location when they order exclusively through the McDonald's App.
When: September 19, 2023 | 8:00 p.m.
Where: Dos Equis Pavilion | 3839 S Fitzhugh, Dallas
Tickets
Lana Del Rey will grace the stage at Dos Equis Pavilion on September 19, 2023, at 8:00 p.m. This show is a must-see performance by the acclaimed artist. Secure your tickets now for an unforgettable evening of music and artistry at Dos Equis Pavilion at 3839 S Fitzhugh, Dallas. Take the chance to experience Lana Del Rey live in concert.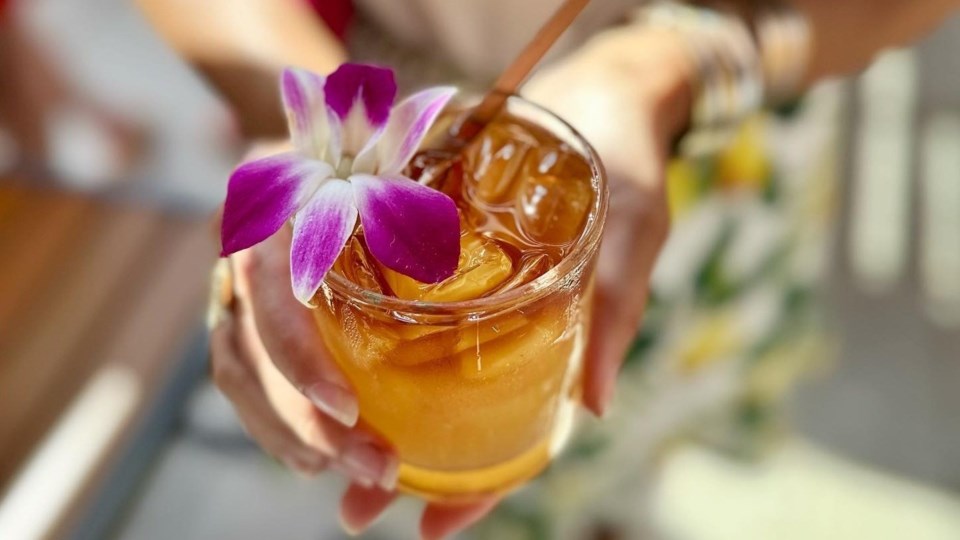 When: September 19, 2023 | 6:00 to 9:00 p.m.
Where: Legacy Hall | 7501 Windrose Avenue, Plano
Tickets
This week, you can experience a taste of paradise by visiting Tommy Bahama in Legacy West on September 19, 2023. This fun event offers an immersive 3-hour experience. You can enjoy live music, cocktail demonstrations, tastings, cooking demonstrations and a retail experience. Tickets are available for purchase while supplies last. Visit this exquisitely curated event for all five senses at Tommy Bahama!
When: September 19 to 21, 2023 | 10:00 a.m. to 5:00 p.m.
Where: ArtCentre of Plano | 902 East 16th Street, Plano
More info
Discover the artistic journey of James Gilbreath in Plano and Beyond, a captivating exhibition showcasing his lifelong dedication to the world of art. Born and raised in Texas, James' passion for art ignited during his school years and has continued to evolve. Visit the ArtCentre of Plano from September 2 to October 14, 2023, between 10:00 a.m. and 5:00 p.m., to witness his remarkable creations.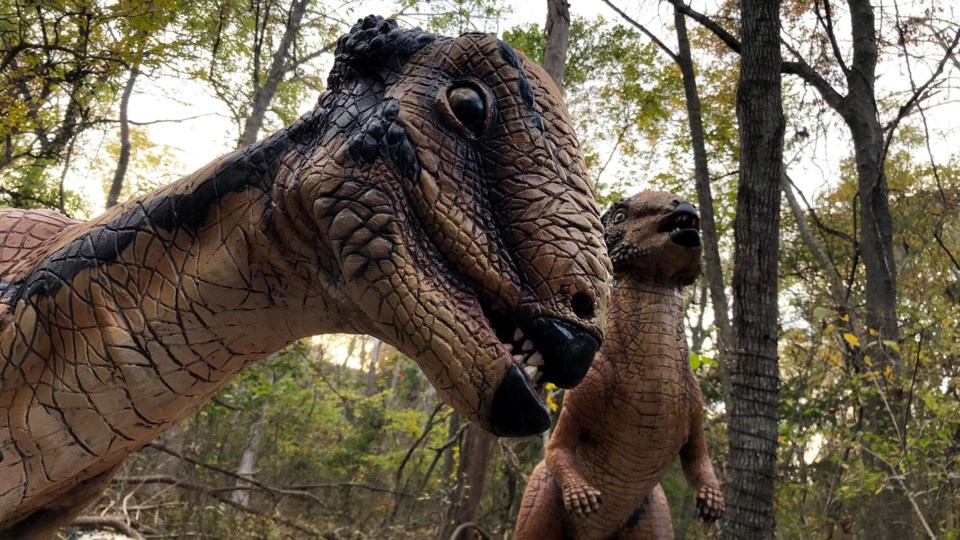 When: September 19 to 21, 2023 | 9:00 a.m. to 4:00 p.m.
Where: Heard Natural Science Museum & Wildlife Sanctuary | 1 Nature Pl, McKinney
More info
Experience the Dinosaurs Live! Life-Size Animatronic Dinosaurs exhibit from September 2, 2023, to February 19, 2024, at Heard Natural Science Museum & Wildlife Sanctuary in McKinney. Travel back along a half-mile trail with lifelike animatronic dinosaurs. They come alive, moving and roaring, offering an enthralling experience and fascinating facts about herbivorous and carnivorous dinosaurs. Enjoy interactive elements, a photo-op with a Tyrannosaurus rex and an outdoor fossil dig.
When: September 21, 2023 | 6:00 to 9:00 p.m.
Where: The Monument Realty PGA District | 3255 PGA Parkway, Frisco
More info
Located at The Monument Realty PGA District on 3255 PGA Parkway in Frisco, this contest is open to golf enthusiasts of all ages and skill levels. Bring your putter and golf balls, or rent equipment for $5. Drop your scorecard in the collection box after your round, and live scores will be displayed on the video wall every 30 minutes.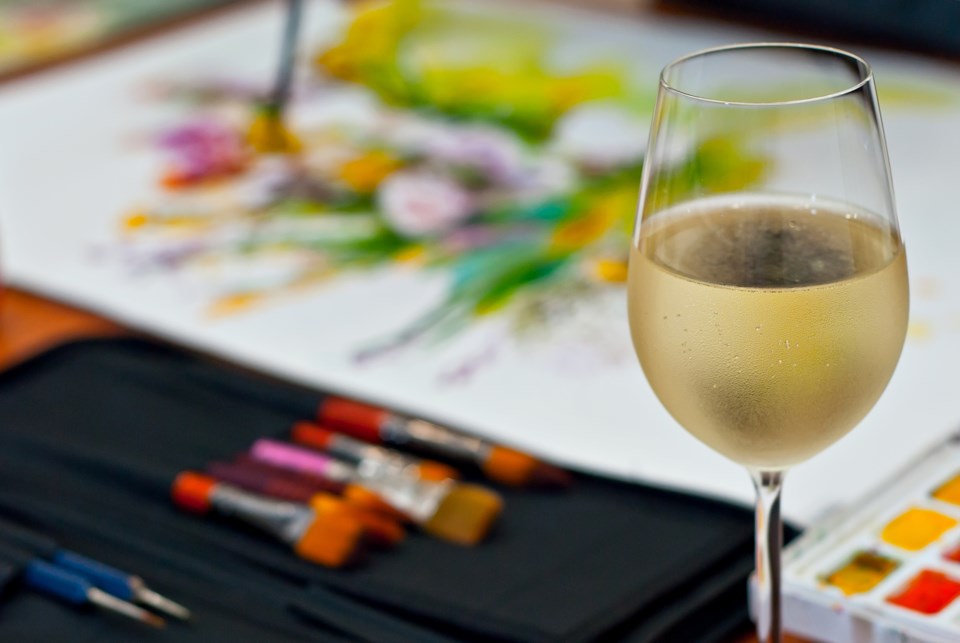 When: September 21, 2023 | 5:00 to 8:00 p.m.
Where: Multiple locations
Reserve
This free event, which takes place on September 12 in downtown Plano, invites you to sip wine at participating locations while strolling through the wine route featuring local artists provided by the Plano Art Association. This month's theme is football. It's a fantastic opportunity to explore downtown, enjoy art and savor wine. Reserve your free tickets to attend this engaging event.
When: September 21, 2023 | 6:30 to 10:00 p.m.
Where: Toulouse Legacy West | 7301 Windrose Avenue, Suite C150, Plano
Reserve
Experience a transcendent wine pairing dinner at Toulouse Legacy West on September 21, 2023, from 6:30 to 9:30 p.m. Chef Flores has artfully orchestrated this exclusive event, harmonizing each hand-curated dish with the distinct and luxurious flavors of Stags' Leap wines. Enjoy a 5-course menu for $155 per person. The event begins with a cocktail greeting, followed by dinner. Limited seating is available at Toulouse Legacy West.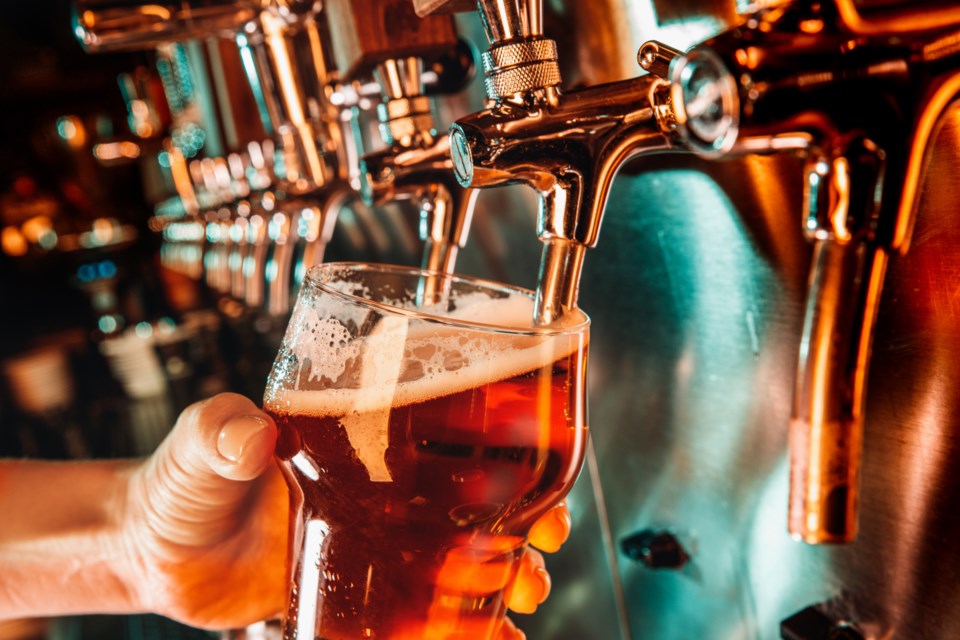 When: September 21, 2023 | 6:00 to 10:00 p.m.
Where: Perot Museum of Nature and Science | 2201 N. Field Street, Dallas
Tickets
This after-hours event at the Perot Museum of Nature and Science offers live music, food trucks, drinks and outdoor games. You'll also have full access to the museum and its exhibit halls. This program is for ages 21+, providing the perfect opportunity to experience the museum without daytime crowds or kids. Explore members can attend for $5 and non-members for $25.
When: September 21 to 24, 2023 | See the full schedule
Where: Oak Point Park | 2801 E. Spring Creek Parkway, Plano
Tickets
Celebrate 42 years of ballooning festivities in Plano and Collin County! The excitement takes place from September 21 to 24, 2023. This remarkable four-day festival offers an array of attractions, including entertainment on the main stage, exciting kids' activities, skydiving displays, a wide variety of delectable foods, a diverse range of merchandise and handmade products and, of course, the awe-inspiring hot air balloons.
Even More Great Things To Do This Week In Dallas & Collin County
Celebrate National Cheeseburger Day At Knife Steakhouse
When: September 18, 2023 | 11:00 a.m. to 9:00 p.m.
Where: Knife Steakhouse | Multiple locations
More info

Chamber Works: Thursday Morning Networking Event
When: September 21, 2023 | 7:00 a.m. to 9:00 p.m.
Where: Strikz Entertainment | 8789 Lebanon Rd, Frisco
More info
Beyoncé: Renaissance World Tour
When: September 21, 2023 | 8:00 p.m.
Where: AT&T Stadium | 1 AT&T Way, Arlington
Tickets
North Texas Giving Day
When: September 21, 2023
More info

Silent Auction For Maui Relief
When: September 21 to 30, 2023 | 12:00 a.m. to 11:55 p.m.
Where: Renaissance Dallas at Plano Legacy West | 6007 Legacy Dr, Plano
More info
Save The Date!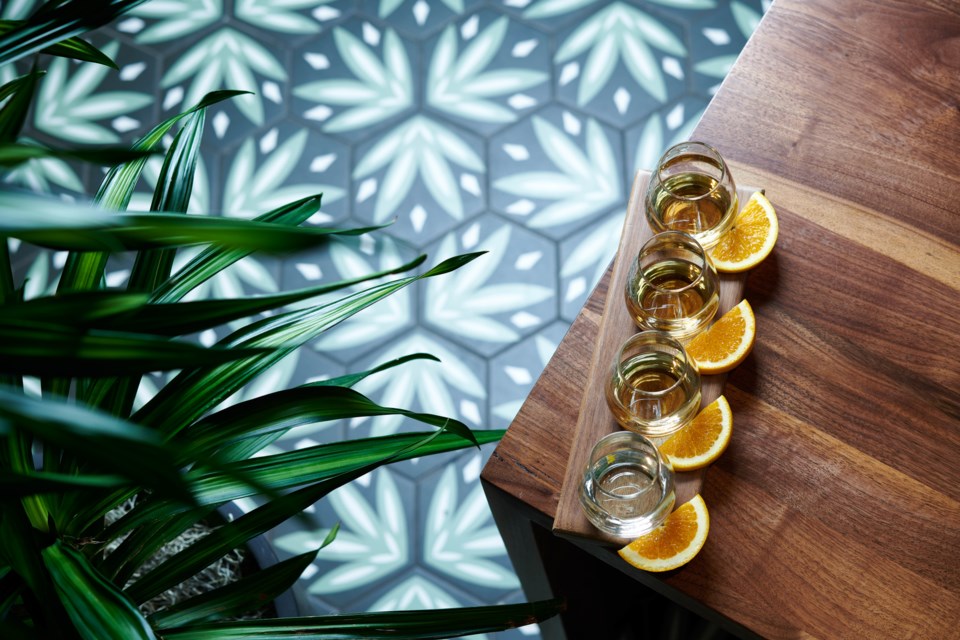 When: September 23 to 24, 2023 | 2:00 to 6:00 p.m.
Where: Mexican Sugar | Multiple locations
Tickets
This tequila festival at Mexican Sugar's restaurants offers complimentary tastings of over 20 agave-based spirits, including tequilas, mezcals and sotols, along with elevated Mexican cuisine, innovative cocktails and cultural experiences. General admission tickets are complimentary, providing access to agave samplings and more. VIP tickets offer an exclusive experience. Take advantage of enjoying this sensory journey into the heart of Mexican culture.
When: September 26, 2023 | 11:30 a.m. to 1:00 p.m.
Where: Hilton Anatole | 2201 N Stemmons Fwy, Dallas
Tickets
Join the Texas Women's Foundation on September 26th for the 38th during its annual luncheon, featuring Emmy-nominated actress and producer Storm Reid as the keynote speaker. The theme of this year's event, #TXWomenNow, highlights the foundation's commitment to advancing the lives of women and girls. This luncheon emphasizes collective support and voices to drive positive change in homes and communities. Take advantage of this extraordinary experience of inspiration and empowerment.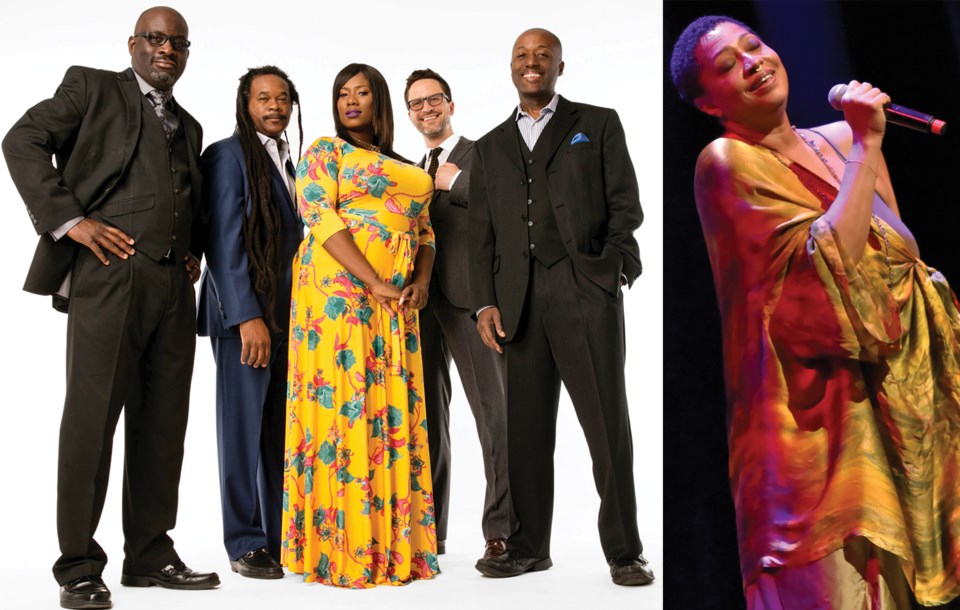 When: October 13, 2023 | 8:00 p.m.
Where: The Eisemann Center | 2351 Performance Drive, Richardson
Tickets
Experience the vibrant melodies of Gullah culture through Ranky Tanky, a group of native South Carolinians who infuse jazz, gospel, funk, and R&B into their soulful songs. This musical night also features the Grammy-winning powerhouse vocalist Lisa Fischer. She is renowned for her remarkable appearances with the Rolling Stones and her role in the Oscar-winning documentary 20 Feet From Stardom. Don't miss this captivating blend of talent and culture.
When: October 14, 2023 | 11:00 a.m. to 5:00 p.m.
Where: Haggard Park | 901 E. 15th Street, Plano
More info
Explore diverse cultures and enhance your well-being at the 19th Plano International Festival. Held at Haggard Park, this is the area's most prominent cultural event. The festival offers a rich tapestry of experiences, including multicultural music and dance performances, ethnic food trucks, cultural exhibits and more. Kids can engage in free science, technology, engineering, art and math (STEAM) activities and embark on a global journey with a festival passport.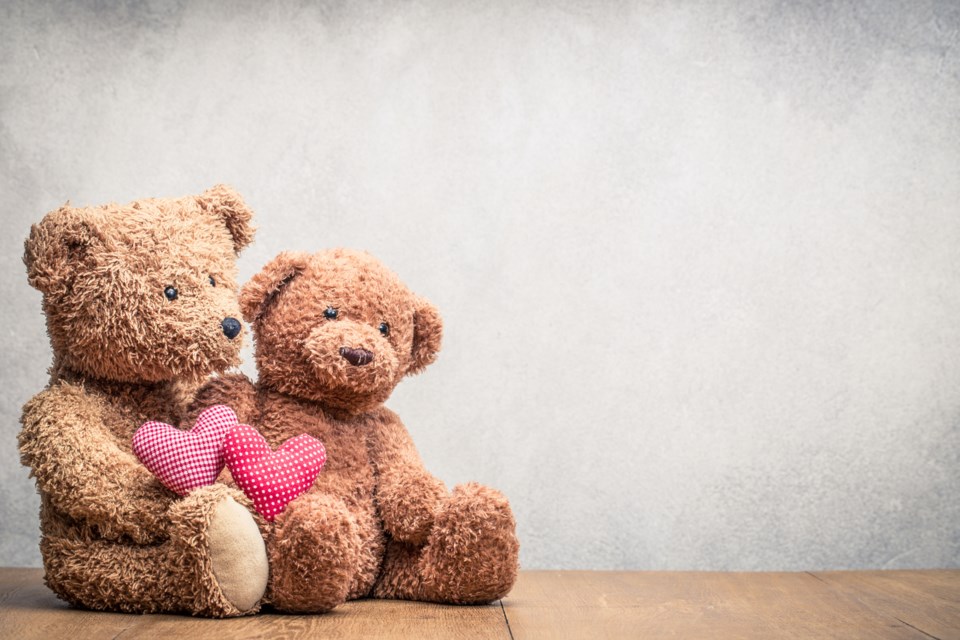 When: October 29, 2023 | 8:00 a.m.
Where: Ikea | 7171 Ikea Dr, Frisco
More info
This unique fundraiser and awareness event gathers participants to ride across Collin County and deliver new teddy bears to children served by the Center. Enjoy a family-friendly atmosphere with delicious food trucks, live music, vendors and activities for kids. For corporate sponsorships or inquiries, contact Kara Shrum at [email protected]. Purchase event T-shirts or donate teddy bears to support the cause. Stay updated on event details by visiting the event page.