Road trips to Austin, Houston, or San Antonio are fun, sure, but let's adventure along the roads less traveled by detouring past the big cities and visiting smaller historic towns. We've even supplied some attractions to stop at along the way. We've already been to Mineral Wells, Lake Conroe, Grandbury and Jefferson. Next stop: Denison.
Denison - 1 Hour
Head north to this small town in the Texoma region for an easy day trip that'll give you a history lesson and some tasty bites. This one could be a great first-time road trip drive for any newly licensed members of the family to take the lead on.
Fun Fact: President Dwight D. Eisenhower was born here in 1890. His parents had just moved from Kansas so that his father could work on the railroad. Although he was not raised in Texas, it is said that he always had an appreciation for our state.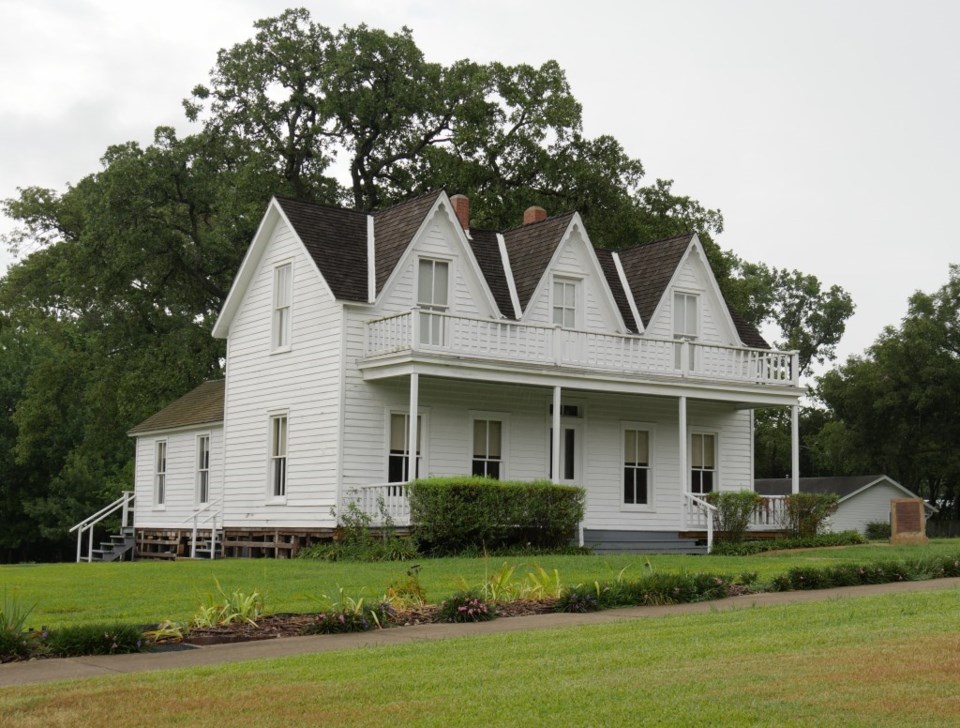 Eisenhower Birthplace State Historic Site
Our 34th president, Dwight D. Eisenhower, was born in a two-story home in Denison, and you can check out his humble beginnings. Visitors are able to tour the beautifully preserved home, complete with period furnishings. You can also head up the road toward Lake Texoma and find Eisenhower State Park.
609 S. Lamar Ave., Denison
(903) 465-8908
Perrin Air Force Base Museum
This hidden gem is a step back in time that'll show you vintage aircraft, military uniforms, rifles, old maps and other memorabilia. It began as an army airfield and was one of the first basic flying training schools to become operational after the attack on Pearl Harbor.
436 McCullum Ave., Denison
(903) 786-8741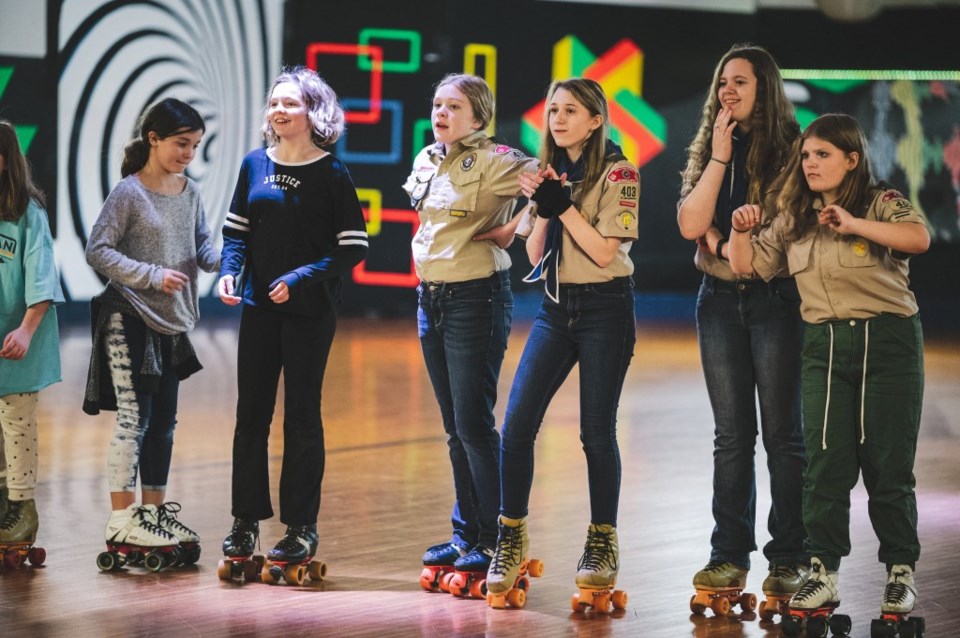 Skatelands of America
When you're ready to teleport to a different decade, check out this roller skating rink with retro tables and neon lighting. It's a great way to stretch your legs before the ride back home and is fully accommodating for all ages and experience levels.
2629 Woodlawn Blvd., Denison
(903) 456-5010
Red River Railroad Museum
We're all familiar with the Katy Trail, so connect the dots up north and check out its origins. The museum houses a collection of historic artifacts and exhibits that tell the story of the railroad's impact on the growth and development of Denison and the rest of Texas.
124 W. Main St., Denison
(903) 463-5289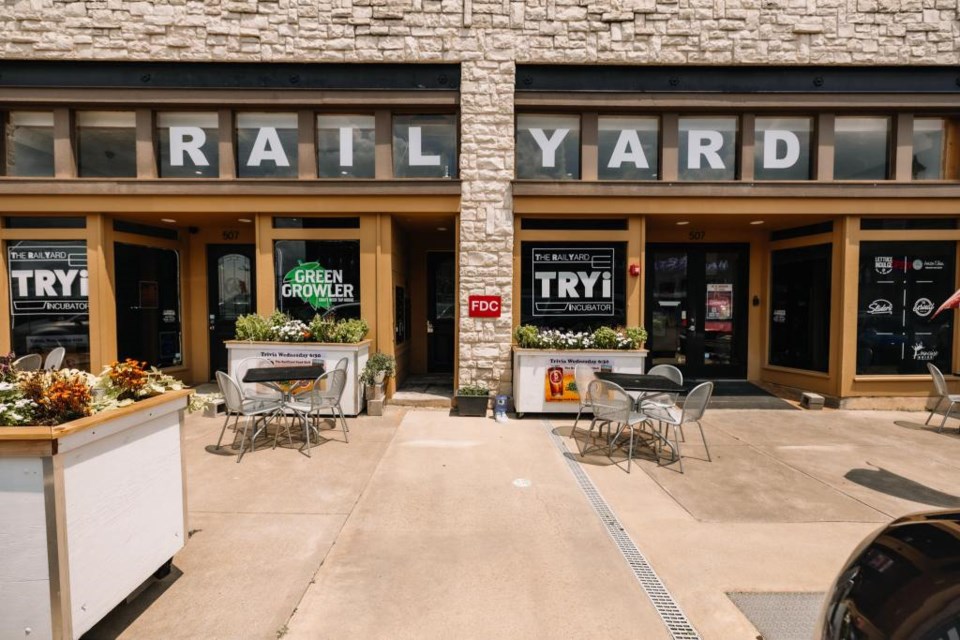 The Railyard Food Hall
This locally owned and operated spot located in downtown Denison allows you to sample the flavors of five different restaurants under one roof — plus, they have a beer garden. We'd love to try a slider on cloud bread, Thai fusion tacos or some taquitos with rice and beans.
507 W. Main St., Denison
(903) 651-1327
Nick's Family Restaurant
Their cozy diner-style atmosphere is just what you need after a day of touring the city. Grab a burger with tater tots and a mini mountain of pickles, check out their croissant sandwiches or order a comforting tuna melt.
210 S. Austin Ave., Denison
(903) 463-3687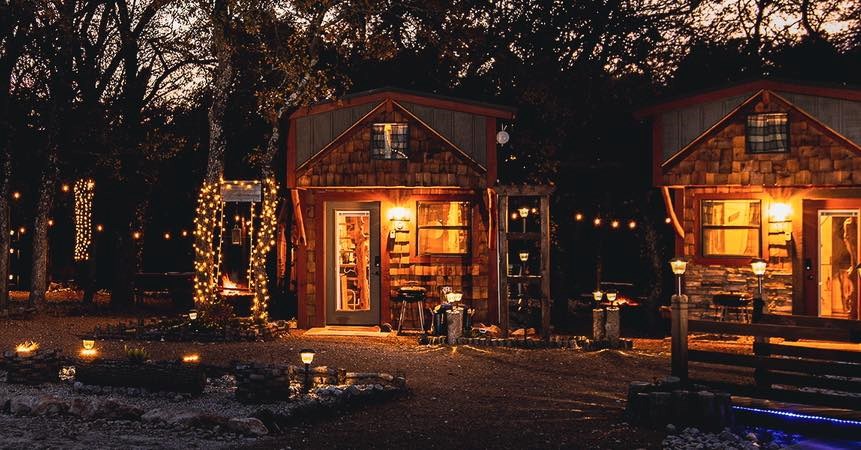 Tiny Homes Vacation Resort
Only an eight-minute drive from Eisenhower State Park and situated right along Lake Texoma, this getaway combines tiny living with large luxury. The property features a swimming pool, a hot tub, cabanas and indoor common areas that will make you feel like you're on a private retreat. They have a variety of rooms, including their signature wooden tiny homes complete with lofted bedrooms and spacious showers.
315 Hanna Drive, Denison
(903) 200-1088
On the Way
Harber Wildlife Museum
They've got one of the largest collections of taxidermied big game animals in the country. This museum features beautiful displays that showcase the animals in their natural habitats. Check out lions, bison, wolves, giraffes, antelope and more. They also have a collection of African artifacts on display.
4703 Texoma Parkway, Sherman
(903) 771-1134