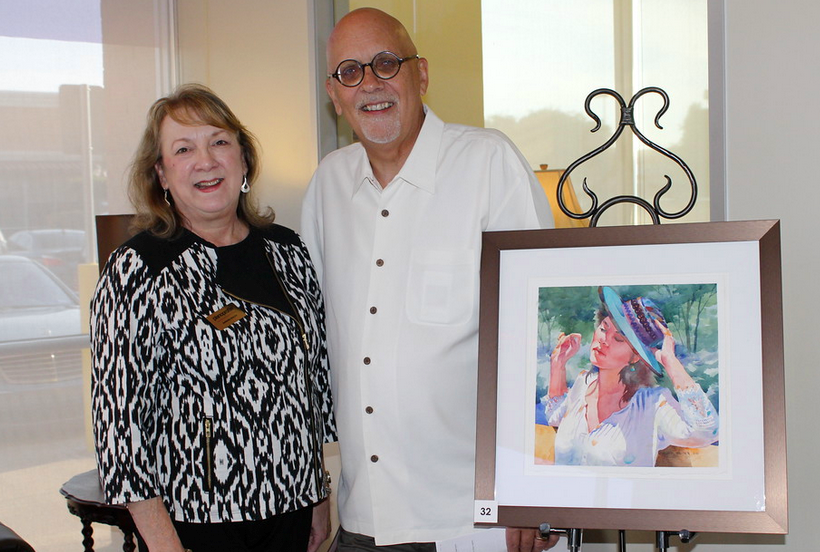 Just one month after celebrating the opening of their new Plano location, BTH Bank is already giving back to the Plano community choosing to highlight the arts with an exhibit by Michael Holter.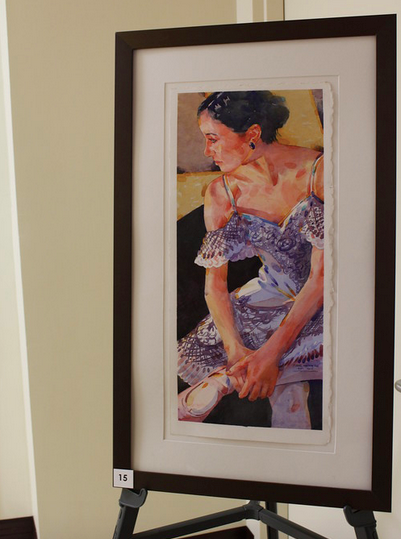 Clients, members of the community and representatives of the Plano Chamber of Commerce were invited for cocktails and hors d'oeuvres on Monday, September 21 to celebrate the opening of "Faces and Places: The Way I See It" by Michael Holter.
"As we focused on ways to celebrate our expansion into Plano, one very important aspect of the celebration was to support a non-profit organization that impacts Plano. We chose the ArtCenter of Plano to highlight the arts and provide a venue to expand their presence. Suzy Jones, Executive Director, was gracious to assist us in the development of the exhibition so that we could spotlight a local artist. It was an incredible experience for our guests," Camille Ussery, Sr. Vice President/Executive Officer of BTH Bank told Plano Profile.
Celebrating alongside Camille and Suzy Jones was Al Valente, Chairman of the Board of the Plano Chamber of Commerce; Olin Jaye, the Plano Chamber of Commerce "Citizen of the Year"; as well as Jean Ellis Newman, founder of Plano Profile, as well as numerous members of the Plano community.
Camille was very pleased with the turnout, "We were thrilled to have 120 guests celebrate with us. Many of our guests are current friends of the ArtCentre, but a large number were exposed to the ArtCentre for the first time. Through this exhibit, guests acquired new treasures for their personal collections and the ArtCentre benefited as well."
Debbie Masterman, Marian Haidari, Camille Ussery & Kelly Whetsell

"Faces and Places: The Way I See It" will be on display in the Community Room at BTH Bank on Preston Road through to the end of October. Members of the public are cordially invited to stop by the new location to enjoy the collection by Michael Holter.
BTH Bank plans to host periodic exhibits throughout the year with the aim of highlighting Plano's many talented artists. "We look forward to our spring exhibit with a collection of work by Jean Ellis Newman," said Camille.
The following collection of images were taken at the opening for "Faces and Places: The Way I See It" at BTH Bank in Plano: [print_gllr id=1085]
ArtCentre of Plano
Founded in 1981, the ArtCentre of Plano is a private nonprofit organization that aims to promote the growth and development of emerging community arts groups, as well as inspire, support and promote excellence, diversity and vitality in the arts.