The Box Garden is now open at Legacy Hall (at Legacy West, Plano) and this cool new outdoor music venue will be officially opened next week with a special performance from Dallas' own singer/songwriter Sarah Jaffe and a four-day party from Thursday May 17 through Sunday May 20.
Read more: The Box Garden Grand Opening Weekend line-up
As part of the build-up to Sarah's show and the grand-opening of the Box Garden at Legacy Hall, Unlawful Assembly Brewing Company partnered with Sarah Jaffe to collaborate on a new brew that will be available for a limited time. Bad Baby Ale–named after Sarah Jaffe's new album, Bad Baby, released in 2017–will available for purchase at the Unlawful Assembly Taproom as well as the Unlawful Assembly Outpost in the Box Garden. A refreshing unfiltered wheat beer with a bold grapefruit flavor and citrusy, lime character, Bad Baby Ale pairs well with fish tacos, chips and salsa.
Read more: Haywire at Legacy West, a massive ode to Texas
Q & A with Sarah Jaffe
Ahead of her show at Legacy Hall, Plano Profile sat down with Sarah Jaffe to find out more.
Where did you grow up?
I love that Denton claims me [she says with a smile], but I actually grew up in Red Oak, a small-town south of Dallas. Having a Sonic was a big deal back in those days. It used to be a one stop light town, but it's grown like crazy.
When did you first get into music?
My mom sparked my interested in music. She bought me my first musical instrument when I was 9-years-old, it was a $10 guitar from a garage sale. I started playing around Dallas when I was in high school. I graduated a year early, then moved to Denton, and finally Dallas.
What's your elevator pitch?
It started with just me and my guitar. Coming from a small Texas town, you end up leaning towards folk-music, and guitar is perfect for that. Folk music is really about storytelling, and good songwriting.
As I gained more confidence as a musician, I started to branch out into different genres: pop, rock, electronic. I get a lot of inspiration from all the different genres.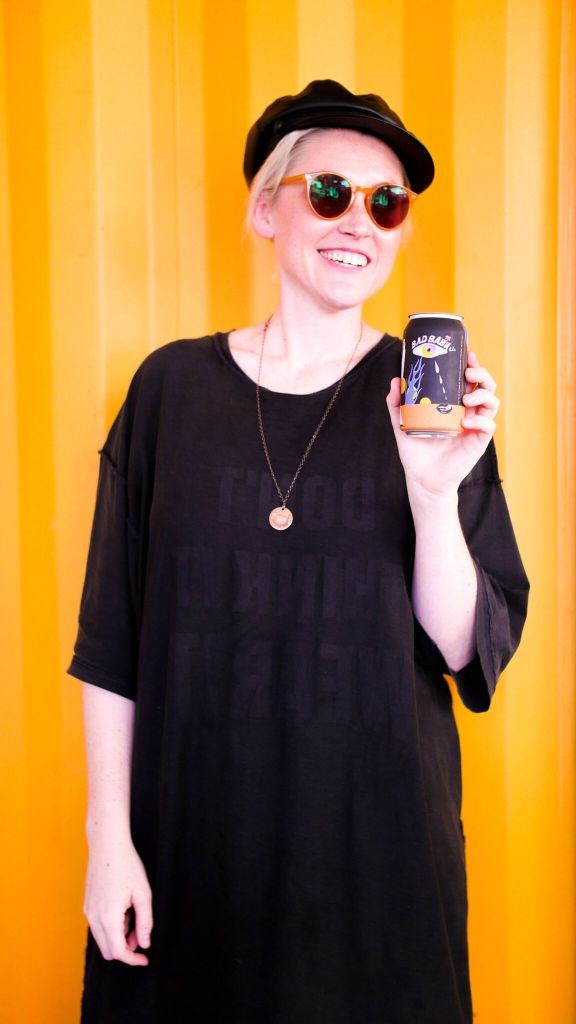 Which song or album best represents who you are?
That's a hard question – because they all represent me best at that time in my life. I put my heart into every record, it's a representation of myself and what I'm experiencing. The most recent album best represents me now.
What has been your favorite musical experience?
Hands down, singing on stage with the idol that is Cindi Lauper. It was incredible, and it happened twice! Two nights in a row, I got to sing "Girls Just Want To Have Fun" with Cindi, and she was just amazing. Also, I love New York, and Cindi is just a real New Yorker, through and through.
A close second would have to be when I was asked to present Cindy Wilson from the B52s with the Vanguard Award in L.A. I toured with her and Kate Pierson, just two remarkable women.
Read more: Chef Joon Choe talks Legacy Hall and FreshFin Poke
What are your musical aspirations?
Longevity. I would love to write full time for other artists. I really enjoy the creative process of writing and recording. And while I love performing, it comes in at a close second to recording.
Where do you get your inspiration?
Real life situations. Of course, I embellish those moments to my liking, but when you're writing from your own situation and perspective, the feelings are just magnified. It's your story and when you truly feel it, it's more powerful than anything. You can really connect with people on a deeper level, and relate to them.
What do you like to do in your spare time?
I love a good road trip. I like to keep it moving. I also like to not move and take a good nap. You gotta have balance. And you know the usual stuff, like online shopping and Uber Eats … all the Uber Eats.
Best restaurant in Collin County?
Definitely, Shawarma Bar at Legacy Hall. The chicken shawarma bowl is the bomb.
Read more: Carlton Provisions brings barbecue to Legacy Food Hall
What can we expect from your show at Legacy Hall?
It's going to be a party. We've got a grand setup. We're planning some epic effects for the screen, and we're going to riff off the Bad Baby album and can art for some of the graphics. The can art is cool. Unlawful Assembly Brewing Co. invited me to do a collaboration with them for the grand opening concert. Unlawful Assembly is this tight brewery on the top floor of Legacy Hall. They let me design my own beer, I picked the flavor profile and they made it happen. It's sick. You'll get to try my UABC beer for the first time at the grand opening concert, so grab your tickets! Cheers.
Sarah Jaffe at The Box Garden, Legacy Hall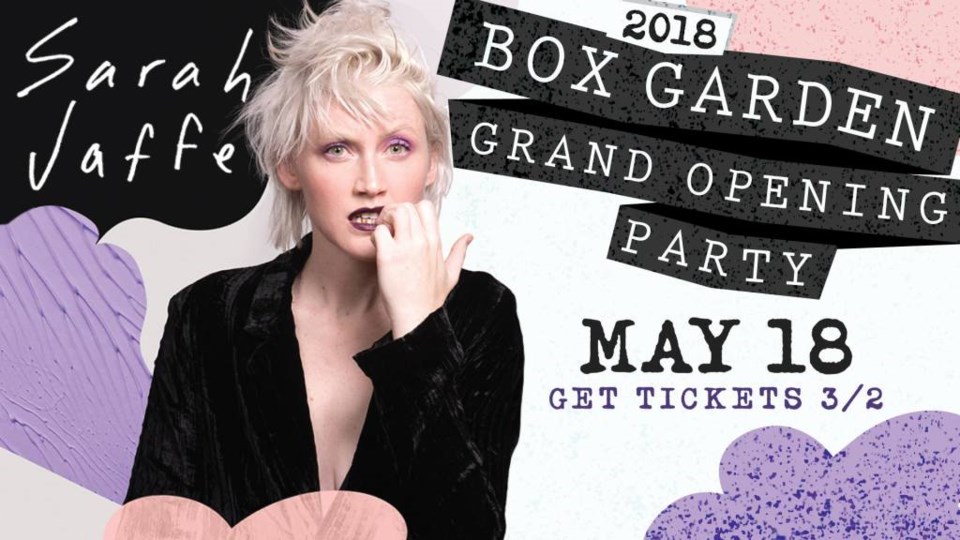 Sarah Jaffe, who's performed at major venues from Austin City Limits to Jimmy Kimmel Live! will perform live for over 1,500 ticket holders at The Box Garden on Friday May 18. Concert doors open at 7 p.m. and TOMKAT will kick off the show with their signature "groove pop with an electronic edge" sound. Jaffe will then put on an unforgettable set showcasing the soulful crooner tunes that have earned her praise from Rolling Stone and others. Fans can grab tickets for $25 a piece at: legacyfoodhall.com or in-person from the Legacy Hall 411 Desk.