Homelessness and unclean water. A trip to Uganda, a small, East African country, painted this unfortunate picture of widespread destitution for Brittany Underwood. The young Southern Methodist University student never imagined she would discover her life's mission in such a desolate place—a mission to empower and employ women globally.
"This whole thing started 12 years ago in 2004," Brittany told Plano Profile. "I…somewhat reluctantly…spent summer break with a friend teaching at a boarding school in Uganda." A local minister noticed a resistance in Brittany and invited her to meet someone. "I met a Ugandan woman named Sarah who was taking street kids into her home but had no way to provide for them. They slept on the dirt floor." Seeing a woman sacrifice what little she had was a turning point for Brittany.
Upon her return to the United States, she began raising money to build Sarah and the children a new home. Before graduation, she had raised almost $1 million. This was just the beginning.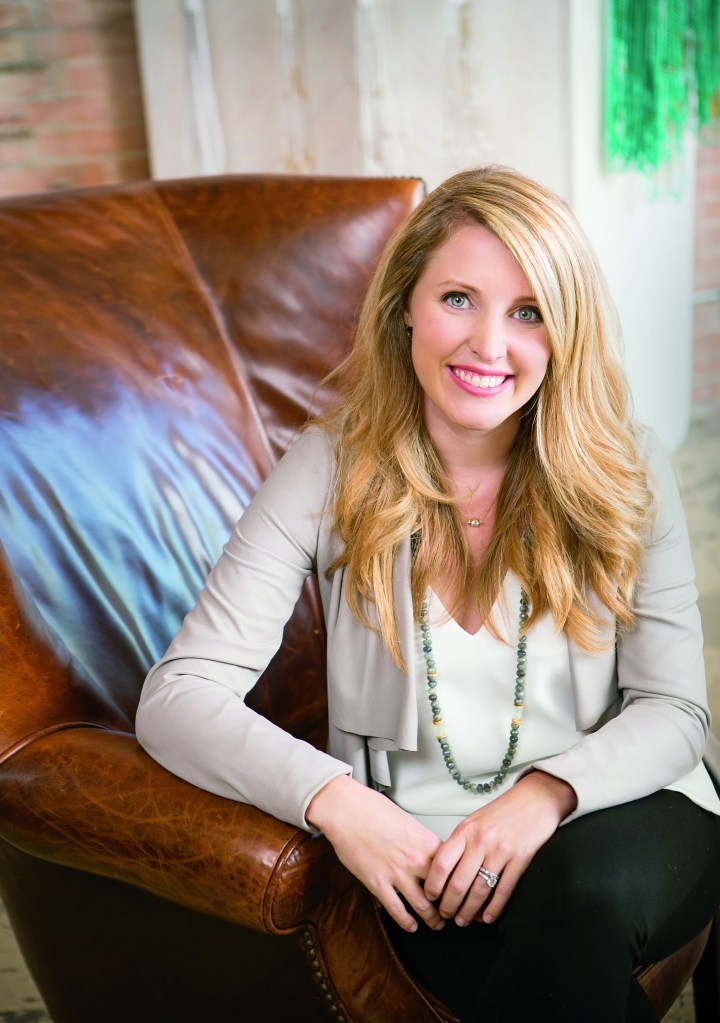 Introducing Akola
After graduating college in 2006, Brittany and a handful of close friends put their post-college jobs on hold and moved to Uganda to oversee the construction of an orphanage. "It was really then that I met so many other women like Sarah. We realized these women needed more than a home, they needed economical support and basic training. That's when we started Akola." As the founder and president of Akola, which means 'she works' in the local Lusoga dialect, Brittany's nonprofit jewelry company empowers women by facilitating vocational training, employment opportunities, education programs, savings and loans associations, support groups and leadership development.
Rather than sheltering abandoned children, Brittany wanted to give jobs to women that allowed them to purchase the basic necessities for their children.
The Akola project began in 2007 with only 15 Ugandan women rolling paper beads from recycled magazines. Within five years, the project had grown to over 250 women creating beautiful jewelry from a range of recycled indigenous East African materials that have a social impact and do no harm: glass from Ghana, bone from Kenya, horn from Uganda and metal from Ethiopia. Found in trash heaps, they were transformed into beautiful beads.
The jewelry was sold alongside for-profit jewelry in hundreds of boutiques nationwide, yet, the women making it were working on the ground in the dirt and lacked clean water. So Akola broadened their social reinvestment and hired Ugandan men to build three training centers—with the first tin roofs in the community—and drill 23 clean water wells.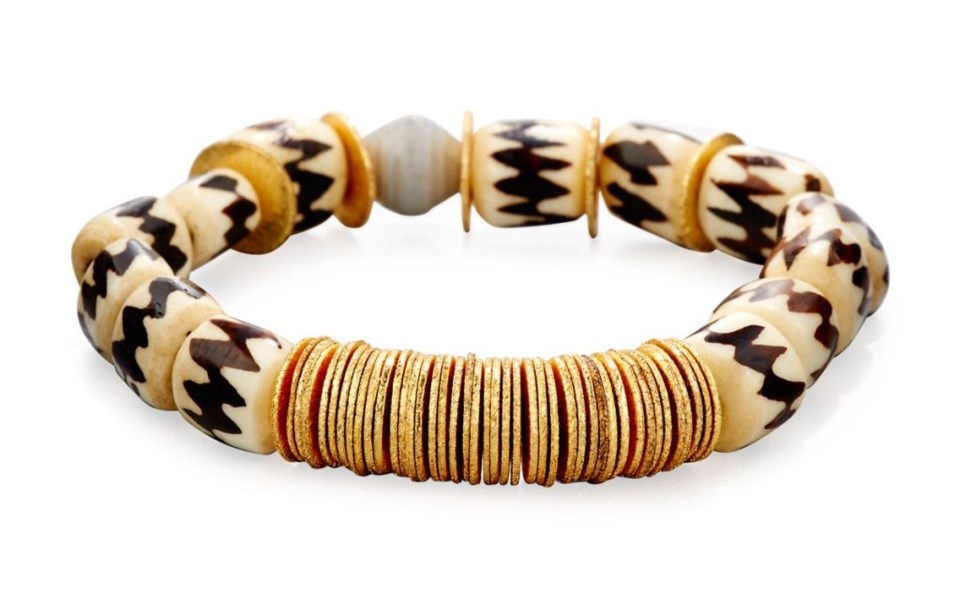 Making a Local Impact
By 2014, 400 women in Uganda were working in holistic programs and in three training centers across the country, earning four times the local minimum wage. This has transformed the lives of 4,000 children, and Akola's retail presence had doubled to about 450 stores.
Connections Brittany made through the George W. Bush Presidential Center were the reason Akola found its path to Dallas.
Roslyn Dawson Thompson, the president and CEO of Dallas Women's Foundation, took notice of the social entrepreneur's brand after the pair met through the Bush Center's Women's Initiative. She thought Akola could make a huge stride for change locally.
Dallas Women's Foundation works with local nonprofits on rehabilitating women with a history of incarceration, sexual trafficking, abusive relationships or poverty.
"She said, 'Would you consider bringing [your business model] here?' This set off the next two years. We looked at what it would take to expand our model, and how to go from helping women in a rural community, like Uganda, to helping women in urban poverty here," Brittany said. Akola did a pilot with 15 women in 2015, and everything translated, except for the living wage.
Akola products were retailing under $100 at the time, only giving the Dallas women a $7 hourly wage. Brittany pledged to employ a total of 100 women at a minimum rate of $15 an hour. Retail prices would have to increase to $295–$500 to accomplish this goal—a partnership with a luxury brand and an elevated line was essential.
Although there was doubt Akola could maintain a business through a nonprofit framework, especially in a national, luxury retail space, Brittany's desire to keep women as the bottom line prevailed. "It is really hard for a nonprofit to provide a dependable job for an average of $15 an hour, but we're filling a gap in our city that no one, yet, has been able to fill."
When speaking at a Bush Center Women's Summit, Brittany was introduced to Neiman Marcus CEO Karen Katz.
Intrigued by the social brand, Karen challenged Brittany to create an elevated line. "Karen said, 'We believe in what you're doing, and we want to see hundreds of women in Dallas employed. We will walk alongside you to make that happen.' To have that perspective [from a CEO] is really unheard of."
Akola became the first full-impact brand in a luxury, retail space—meaning 100% of the profits are reinvested. And gemstones found in Africa and cut in India were added to create a really unique, elevated line.
Neiman Marcus launched Akola this fall, across all Neiman Marcus channels, in every store nationwide as well as online and in the catalog. The high-end necklaces and bracelets sell for up to $495 and are made exclusively by the 100 Dallas women. The Uganda line is sold through the Neiman Marcus contemporary department, CUSP, for under $100, and supports the Ugandan women living in extreme poverty. All Akola items purchased give back 100% of the profits to employ and empower women in Dallas and Uganda, respectively.
The jewelry sold at Neiman Marcus is exclusive to the department store, and new collections will debut throughout the seasons. The fall collection has about 14 necklaces and bracelets, and the amount will only keep increasing.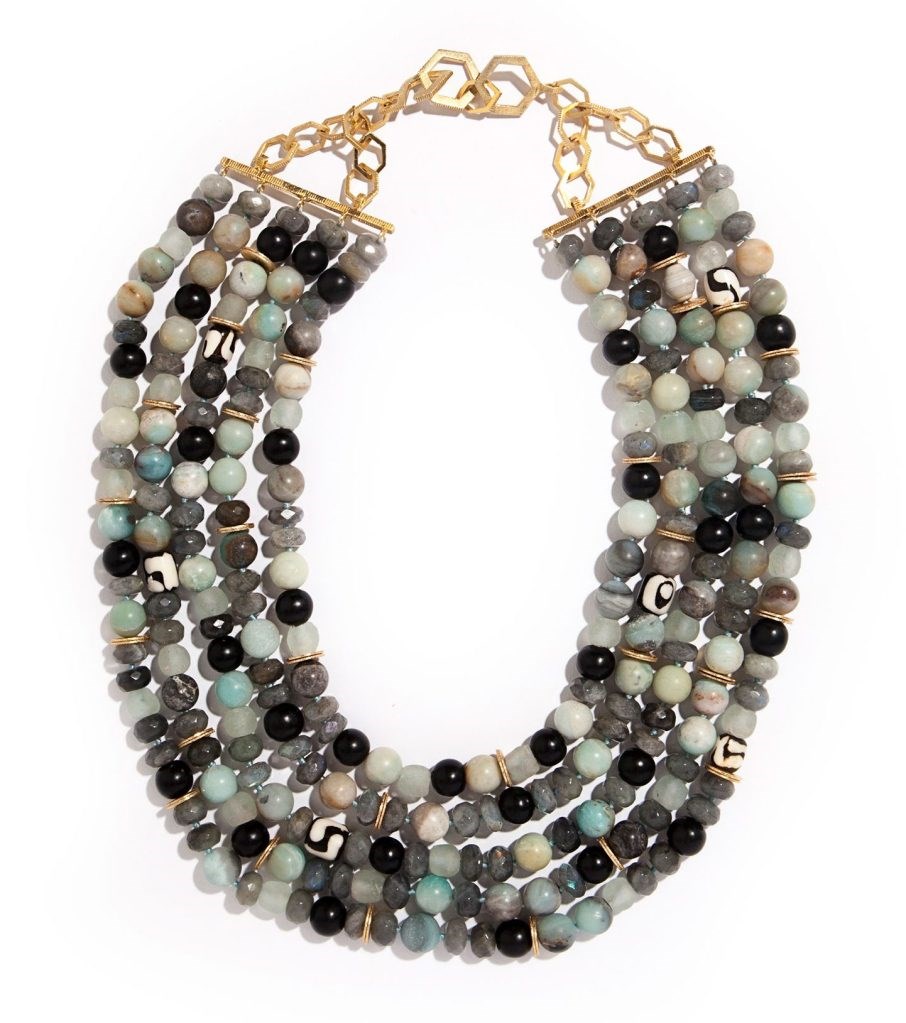 Continued Positivity
The timeline to accomplish a fall launch was quick. Karen and Brittany met in January, purchase orders were made in May, and the line sold in Neiman Marcus stores in late August. The Dallas women employees were trained to hand silk knot in just three weeks.
"It's been great to see the reinvestment here in the women who have slipped through the cracks, the unemployable women," said Brittany. Akola's business model is creating a domino effect for generations to come. It allows the children of these women to see their moms making a living and working hard, providing for their children and giving them hope for a bright future.
Akola worked with 15 local nonprofits this summer that helped bring onboard the 100 Dallas women and provide production facilities. Among them, United Way, Buckner International and Dallas Housing Authority opened their community centers in different areas of Dallas, making accessibility easier for the women working across the city, and Salvation Army sent women from their domestic violence unit to help with production.
"Over a several month period, we were able to onboard all of these women and produce the entire fall line for Neiman's, and now they're staying employed doing Holiday and Resort and Trunk Show—future lines at Neiman's. There's only a two week break between each production cycle, so they're able to stay engaged and employed."
Beyond reinvesting all of the profits, there is measured impact in every part of the production process. Raw materials are used, for example, because they do no harm to the environment or animals. Jewelry assembly gives women new opportunities. Even the distribution center that sends out the product is run as a second-chance job program for women. Throughout every step of the process, women's lives are being changed and transformed.
A single paper bead can be found on every necklace sold in the elevated line at Neiman Marcus, a symbol of the process and where Akola started.
Brittany Underwood has won several local and national leadership awards, and joined the SMU faculty in 2015, where she teaches a new course on Social Innovation. She says, "Millennials and beyond are interested in social conscious brands and products. It's an amazing movement."
Originally published in Plano Profile's December 2016 issue.