We all know grooming isn't Dad's favorite subject. Many men don't know where to start when it comes to grooming. Boardroom Salon for Men in Plano aims to change this by delivering the ultimate relaxed grooming experience for men. Boardroom services include: haircuts, hot lather shaves, facials, massages, coloring, waxing, hand and foot grooming, and more. This Father's Day, Boardroom's team of expert stylists and barbers are here to share the tips dad needs to look and feel his best:
Getting Rid of Grays
Gray hair is all but inevitable for most men, but that doesn't mean you have to live with it. Instead of getting rid of grey hair overnight, we recommend going to a natural salt & pepper look. This will be less of a drastic change.
Using a semi-permanent color helps to control how much gray coverage you want, as opposed to a stark change that can result from a direct dye. Try the Fountain of Youth coloring service with your next haircut, starting at $45 at Boardroom.
Tips for Maintaining the Color
Be sure to schedule regular color touch-ups since time and sun exposure will contribute to your color fading.
Use quality hair products, including conditioner. Some grey hair takes on an unattractive yellow hue all by itself. Cheap shampoos increase this unfortunate yellowing. It's important for guys with mature hair to condition regularly as it requires increased moisture.
Combat Thinning Hair
Contrary to popular belief, keep your hair shorter if you are worried about thinning. Keeping the hair short (but not too short) gives it a feathering effect. This makes the receding hairline much less noticeable. To increase the volume of your hair, you want it be thick in the front, and strong throughout. Use a light gel in your hair and blow-dry it while fluffing with a round brush.
An alternative option is to try a Hair Growth Treatment, available at Boardroom for $22 and up. This three step service uses botanical products, which create a healthy scalp, to simulate new hair growth and is performed in less than 30 minutes. The scientifically proven formula combats the two major factors of sudden thinning hair: vascular and nutritional. It works against these two causes to naturally improve hair structure for thicker, faster growing hair.
Skin Care
As you're become older (and wiser), your skin cell turnover continues to decline. Exfoliating will speed up the process so you have younger, fresher looking skin. Find a good moisturizer, as it will minimize the appearance of wrinkles by plumping up your skin and reducing skin dehydration for several hours.
At least twice a week, exfoliate: Before shaving, apply a dime size amount of scrub onto a wet face, rubbing gently in circles. The power of the scrub is built-in, so you don't have to rub hard. Rinse with warm water
Don't be scared to pamper yourself! Try a Business Facial from Boardroom. It's done in just 30 minutes and provides impactful and efficient results. A facial will have you looking as great as you feel.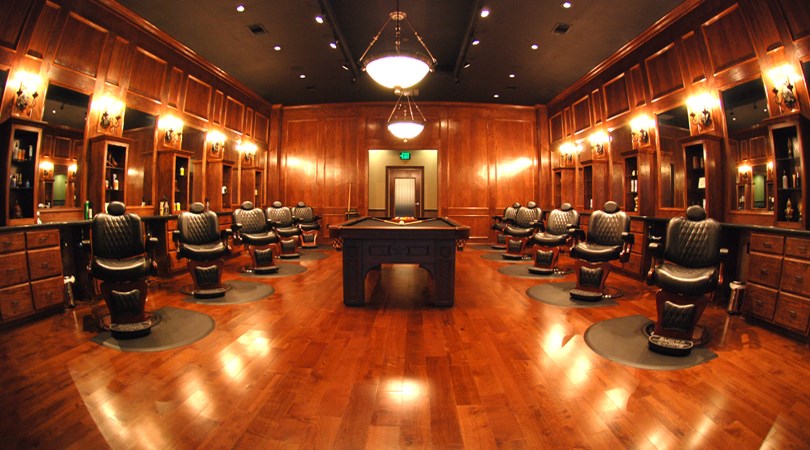 Boardroom Salon for Men has 12 locations throughout the DFW Metroplex. For more tips and information on products and services, or to schedule an appointment, visit boardroomsalon.com