Women don't need to make unhealthy choices for a stylish, lasting manicures and pedicures. Dallas' first eco-friendly, fume-free and non-toxic nail salon celebrates its one year anniversary. And it's helping women and men get pampered without any chemicals. Located in West Dallas in Sylvan Thirty, Pink Pedi Salon is the brainchild of husband and wife duo Lucy and Brandon Lyon. Both came from creative backgrounds of fashion design and fashion photography.
Non-Toxic Nail Salon
After welcoming their son Ollie to the world, they were presented the opportunity to open a business. They wanted to create a wonderful spa haven and a business of care: care and commitment for the environment, their consumers' and nail technicians' health.
"There wasn't an all eco-friendly, toxin/chemical- and fume-free salon in the Dallas area and why not? We wanted to create a refuge where you can get the same treatments and services at other salons but without sacrificing your health or the environment," says Lucy.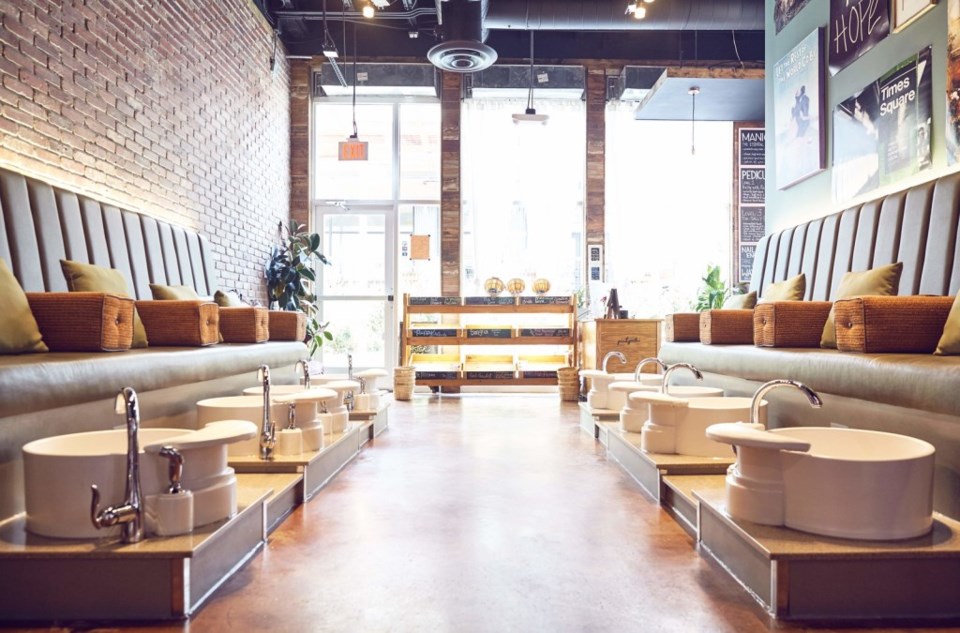 Furthermore, Pink Pedi carries five-free polishes, meaning the polishes are free of formaldehyde, formaldehyde resin, camphor, DBP or toluene. Those five ingredients have been found to be carcinogenic to people over long periods of exposure, Lucy added.
In Europe and Australia, those chemicals are banned from the beauty industry, but not yet in the United States.
Environmentally Safe
Additionally, The salon makes and carries their own collection of products called Purpose. It includes bath bombs, sugar scrubs and body butters. All made in-house using only organic, fair-trade ingredients and therapeutic-grade essential oils. Shea butter, the main ingredient in our products, comes from Ghana and is made by widows who are putting their children through school.
Read more: Find the cleanest beauty solutions at Credo, Legacy West
Lucy and Brandon find many of their inspiration from their fashion backgrounds. Pink Pedi will introduce a new Purpose Collection of products for the Spring and Fall season. The pedicure experience at their salon is unique to them that it's a bespoke experience of selecting your handmade bath bomb, sugar scrub, polish and body butter.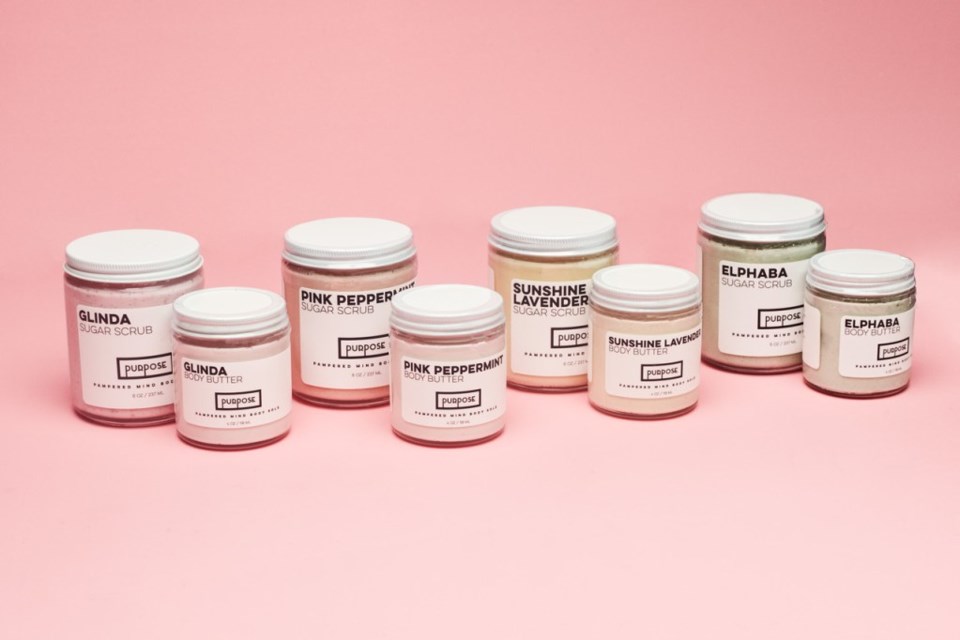 The collection of products is seasonal but their signature Pink Peppermint products are always on the menu. There are new bath bombs created on a weekly-basis for the pedicures. And they're on trend with pop culture: from Covfefe, to the Proposal (nod to Prince Harry & Meghan Markle), to chocolate Red Room (from Fifty Shades of Grey), to Stranger Things and Harry Potter references.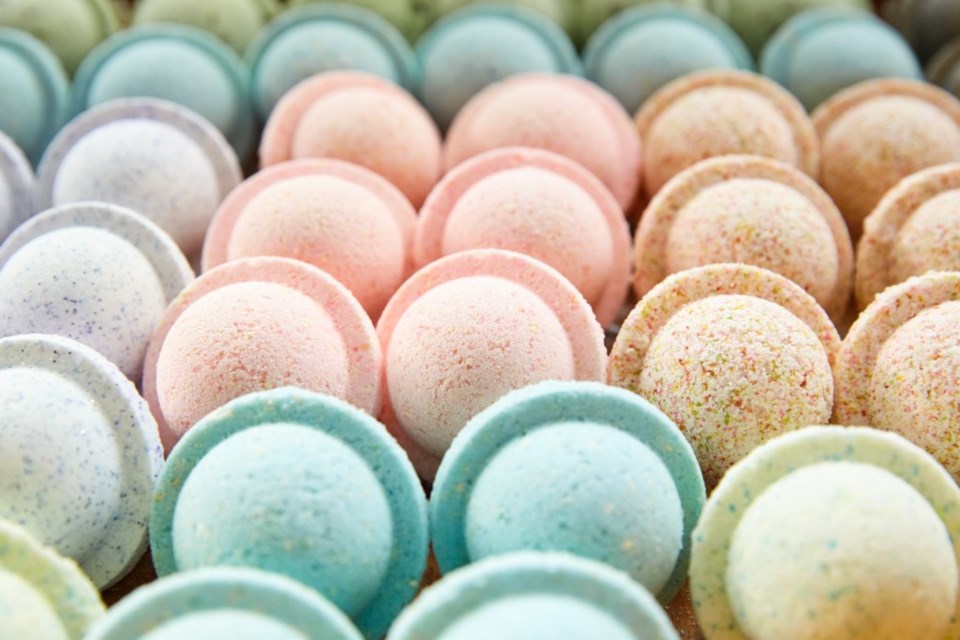 Pink Pedi Success
Since opening their doors in February 2017, they've grown a loyal clientele including expecting moms driving from as far as Ft. Worth or McKinney for a safe and healthy experience. Bachelorettes and wedding parties have also made the salon their must-have stop for their pampering and ordering customized colored bath bombs as wedding gifts.
"The fun part has been getting to know our customers and their adorable children and babies and being a part of their lives. It makes us feel a sense of responsibility to our community — to provide a space that won't compromise their health," Lucy said.
This hasn't gotten unnoticed. Pink Pedi Salon was voted D Magazine's Best of Big D Nail Salon for 2017. Lucy and Brandon is happy that Dallas is open to pink being the new green in salons.
"DFW is deserving of a healthy, green and higher standard of pampering," she said.
Walk-ins are welcomed but it's suggested that you book at least a week in advance. Pink Pedi Salon services are much quality than a budge nail salon. You can expect to spend $28 for a manicure and $38 for a pedicure. Currently, Purpose Collection of products are only sold at the salon.
Information
Pink Pedi Salon
(located in Sylvan Thirty, between Taco Deli & JuiceLand)
1888 Sylvan Ave, F140
Dallas, TX 75208
214-760-9744