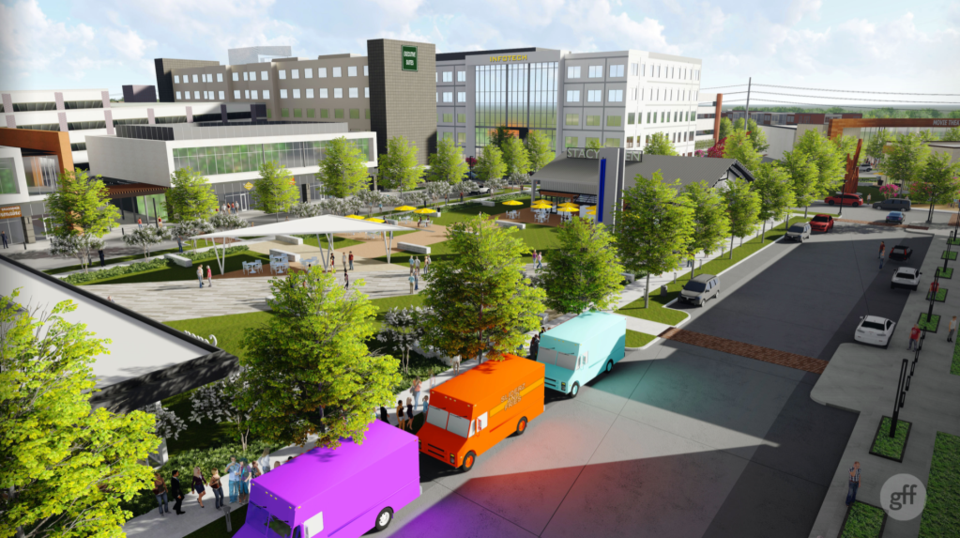 Allen is growing up. While we've been distracted by everything new and shiny popping up in west Plano and Frisco, Allen has been planning it's own snazzy mixed-used development: Stacy Green.
The 72-acre development, which just broke ground, is located at the southwest corner of Stacy Road and U.S. Highway 75, across the street from Allen Premium Outlets. The development will include retail, restaurant, office, residential, and outdoor spaces.
Read more: A look at Legacy Central, Plano
Stacy Green is designed for work, shop and eat, but also as a place to stay. The property will offer 365 multi-family units, 80-100 townhomes, and 125,000 SF of office space. In addition to living and working spaces, Stacy Green will also have a hotel, entertainment, hiking areas, and biking trails.
The Stacy Green development is a partnership between Provident Realty Advisors and Glaser Retail Partners. Meanwhile, GFF Architects and Winkelmann Associates are also contributors on the project.
"We are really excited to be a part of the Allen community and are delivering a project that everyone will be proud of. The project will introduce attractive retail and restaurants to the area and feature open space. We are aiming to create an environment where people will want to come and stay." Said Provident's Owner, Leon J. Backes.
Read more: How Sam Moon became a real estate empire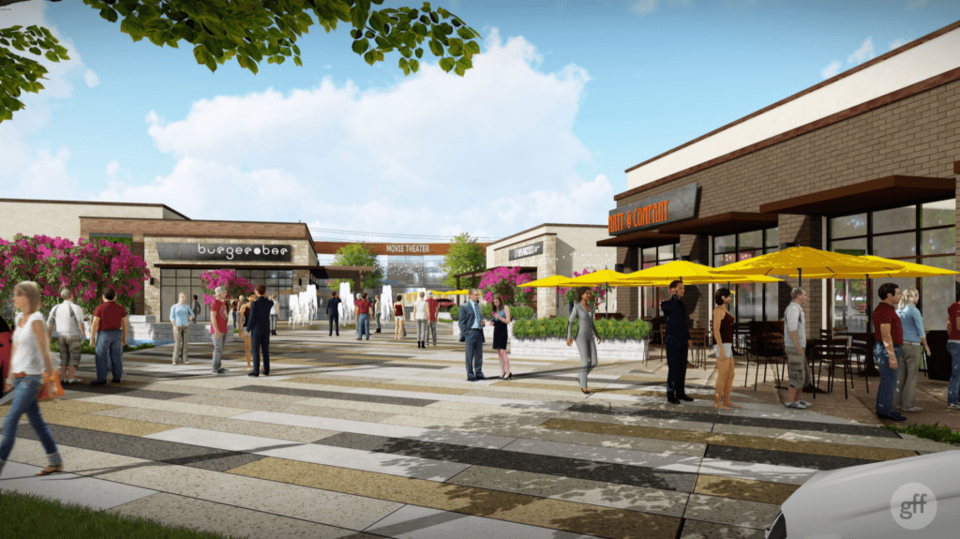 "Five years in the works and we are out of the gates and under construction. Stacy Green is exactly that. A mixed-use development of high caliber restaurants, office, retail, urban residential living, all surrounding the central identity of the project – the green." Said Brian Glaser, President of Glaser Retail Partners.
"The leasing team has already gathered a significant amount of traction with letters of intent and leases currently working," said Scott Rogers of DuWest Realty. "We're looking forward to working on this amazing new project."
Read more: A look inside My Possibilities Campus for Higher Learning, Plano