The global fashion house Coach is taking its new campaign on a tour across Texas.
"I've always believed that fashion should be about more than only style, it should be about community, and creating safe spaces where people feel free to express themselves," said creative director Stuart Vevers in a press release.
According to Paper City, Coach will be hosting pop-up experiences at three Texas universities, including the University of Texas, the University of North Texas and Texas A&M.
The interactive tour will highlight the company's new campaign for its tabby handbag. The bag was developed by Vever and is available in hundreds of styles and colors.
COACH's new campaign for the tabby handbag is dubbed 'In My Tabby', and leans on brand ambassadors like Lil Nas X, Camila Mendes, Kōki and Wu JinYan to share their personal stories.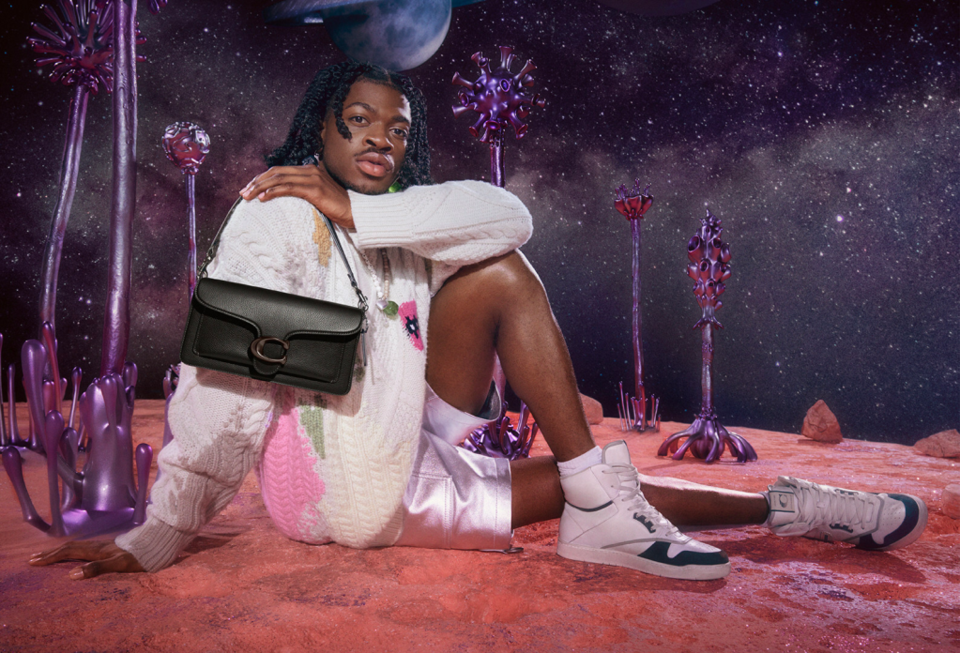 "In My Tabby brings together our Coach family and collaborators to celebrate stories of creativity and courage that embody our vision for Coach to inspire people to fully express all of who they are," said Vevers.
The campaign aims to be expressive, fresh and personal in hopes that it will reach a new, younger generation of shoppers. The campaign slogan is, 'What We Carry Make Us Stronger.'
"Our goal is to create an emotional connection with Coach's consumers through storytelling rooted in insights about their lives — and creating human experiences at every touchpoint across channels. With everything we do, we want to inspire people everywhere to have the confidence to express themselves in their own way," said Coach global chief marketing officer and North America president, Sandeep Seth.
According to company representatives, Coach wants to align itself with self-expression and it will be launching a made-to-order tabby service soon.
The Made-to-Order Tabby service will allow shoppers to design their own tabby bag, including color, leather and hardware. The customization service is also expected to bring the luxury handbag to a more accessible price point.
In celebration of the launch of its new campaign, Coach has toured Florida and Georgia and is now set to tour Texas with its interactive Tabby Tour. The tour will feature a digital quiz, free ice cream and limited edition bracelets.
The Texas university tour will include the following dates and locations:
April 17 at the University of Texas from 11 a.m. to 7 p.m. at the Gregory Gym Plaza at 2101 Speedway in Austin
April 19 at the University of North Texas from 11 a.m. to 7 p.m. at the South Lawn at 1400 West Highland Street in Denton
April 21 in College Station at Texas A&M University from 11 a.m. to 7 p.m. at Rudder Plaza at 401 Joe Routt Boulevard in College Station
For more information, click here.