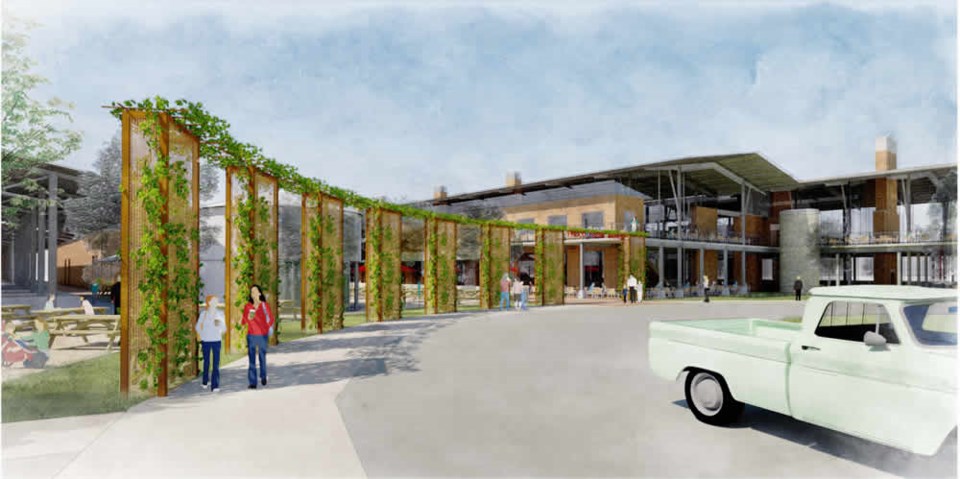 Finally, a farmers market that will be open year-round in Frisco! A new mixed-use development on a 32-acre lot in Frisco will include a farmers market as the centerpiece, and we cannot be more excited.
Businessman Jeff Coleman and USA Infrastructure Investments team up for the this Main Street project. The newly named Frisco Fresh Market will include farm fresh produce available on weekends and a variety of vendors selling eclectic products, with a dedicated 70,000 square feet for indoor space and 10,000 square feet for outdoor space. Test kitchens, sheds with produce and food, stalls typically seen at farmers markets, and a central landscaped esplanade can be expected. Also, there will be a grass area for outdoor activities. See photos below!
The remaining acreage, due east of the Dallas North Tollway, will be home to two office buildings, almost 600 apartments, five retail and restaurant buildings and a hotel. This project's neighbor is the Toyota Stadium where professional soccer team FC Dallas plays their home games.
This will be one of the largest permanent facilities in North Texas, drawing Frisco and surrounding residents out to the location. Development will begin in fall of 2016 and project completion is projected for spring of 2017.
We can't wait for even more details to be exposed about Frisco Fresh Market—a place for farmers, artisans, chefs, artists and foodies, alike.
Photos from USA Infrastructure Investments
USA Infrastructure Investments
USAII is a real estate investment firm that has been in commercial and residential development as well as property management across 24 cities in the United States since 1978. USAII currently seeks and pursues investment and development opportunities in Texas, California and Hawaii. USAII principals has developed over 20,000 apartment units, over 1,000,000 square feet of high-rise commercial office, several thousand acres of award winning and best-selling residential development communities as well as industrial warehouses, specialty shopping centers and mix- use high rise developments in the United States.