Many companies moved to Frisco, Texas in 2022 — 14 to be exact, with several expansions. The city's charm and opportunities is bringing businesses in on every corner.
During a session of Leadership Frisco, a Frisco Chamber of Commerce program, on March 24, 2023, presented by the Frisco Economic Development Corporation, the city proved to have tremendous growth for businesses during 2022. 
2022 was a record year for the city with three headquarter relocations and two regional headquarter relocations. Those, combined with expansions, produced 5,648 jobs.
"This past year has been a banner year for economic development in Frisco," said Jason Dudley, chair, Frisco EDC Board of Directors. "Not only did we gain a new Fortune 500 regional headquarters operation with TIAA, but we also had three out-of-state headquarter relocations."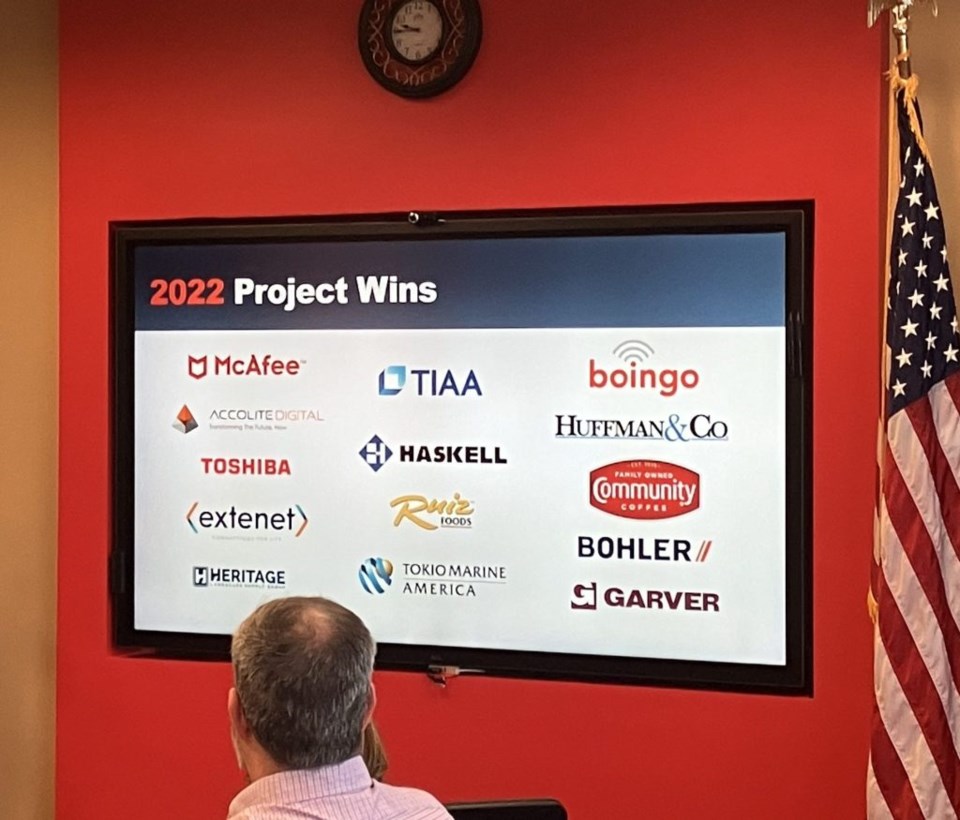 Here are the companies that moved to or expanded in Frisco:
McAfee
TIAA
Boingo
Accolite Digital
Toshiba Global Commerce Solutions
Extenet
Heritage
Haskell
Ruiz Foods
Tokio Marine America
Huffman and Co
Community Coffee
Bohler
Garver
There are currently 282 start-ups in Frisco, of which 77 are in sports technology, and five of the seven eSport teams have their headquarters in the city. Frisco is also home to 9 professional and collegiate sports teams and five world-class facilities.
"We punch way above our weight class when it comes to corporate relocations," Frisco EDC Vice President Gloria Salinas said.
2023 seems to be ahead of the curve already with 15 active prospects, 6 headquarters, 3 sports-related businesses and 3,008 potential jobs. But why are these companies moving to Frisco?
Over the years the city grew and expanded to an impressive and well-known area. From the school districts to quality of life, Frisco stands out to many potential residents and business owners.
During the Leadership Frisco session, Frisco ISD was highlighted for its impressive work in the state. The district holds an A rating for the state accountability district rating and showed a 99.4% graduation rate. Currently, 63,737 students are enrolled in Frisco ISD, but by 2029, that number is projected to be closer to 75,000.
According to several studies presented by the Frisco EDC, Frisco was ranked the safest city in the U.S., fastest growing city in the last decade and the best place to buy a house.