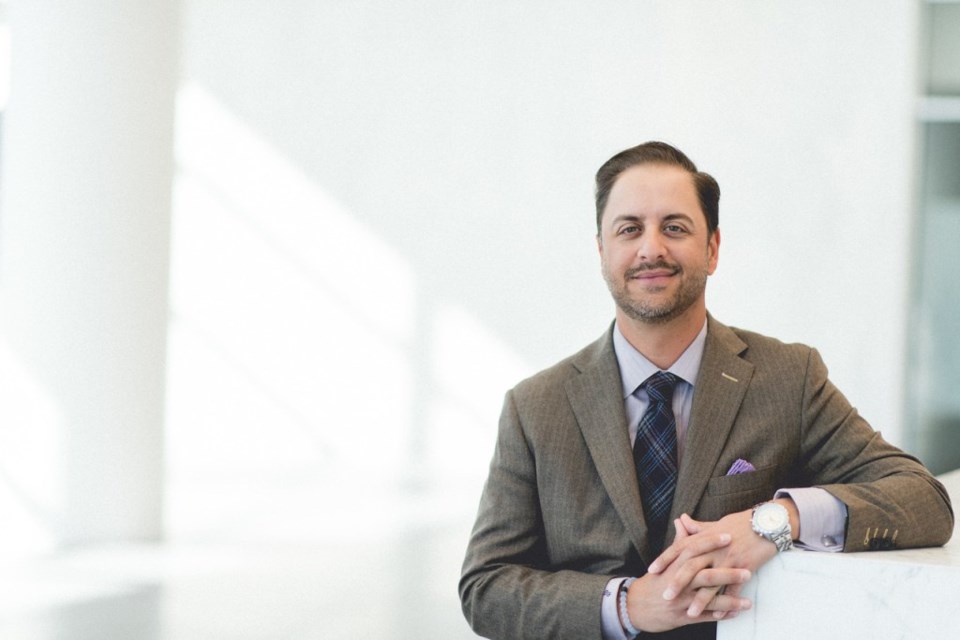 Italian-born JP Piccinini is revolutionizing the U.S. real estate market.
"Hot" and "healthy" are two words real estate experts are using to describe the Collin and Dallas county markets right now. With a sleuth of corporate headquarter relocations and a fast-developing arts scene, coupled with an influx of millennials and baby boomers, Plano is America's next boomtown.
As growth continues to escalate, the Plano-Frisco area is what real estate experts call a seller's market. Simply put, demand outweighs supply. A lack of homes to sell means that homes priced in Plano and Frisco will get multiple offers—and in order for a broker to be successful in making a sale, experience, skills and know-how are key.
JP Piccinini: At the helm of a billion-dollar business
Enter Giuseppe (JP) Piccinini. This Plano-based, Italian-born real estate guru is making waves in the local—and national—real estate industry.
Founder of JP and Associates Realtors (JPAR), he is at the helm of DFW's fastest growing brokerage firm—whose revenue exceeded the billion-dollar mark in 2017. In fact, JPAR is one of the top-growing brokerages in the nation, expected to be a contender for the fastest growing brokerage in the country in 2017. The company was also recently ranked within Dallas Morning News' Top 100 Places to Work list as number 2 in the large companies category, meanwhile JP himself placed number 1 in the CEO of the Year category.
With a revenue that exceeded the billion-dollar mark in 2017, JP and Associates Realtors (JPAR) is one of DFW's fastest growing brokerage firms.
The firm, which now has over 1,000 agents, started with JP Piccinini and two others in his Frisco home in 2011. Now, JP Piccinini lives in Plano, has an office at The Shops at Legacy and has since opened 13 more offices across the U.S., several in other Dallas area cities. Just recently, they launched in Houston and San Antonio with agents already on the ground. JP Piccinini has no plans to slow down. In fact, short-term expansion plans will see the company opening new offices in Denton, Mansfield, South Carolina, Florida and even California.
Industry experts nationwide have noticed JP Piccinini's game, curious as to how he managed to take his employee count from 250 in 2015 to over 1,000 by the end of 2017. In his own words, success starts with the agent and ends with the agent.
"I was an agent," JP Piccinini says . "I know what they want, and that means that as a broker, you have to make sacrifices for your agents."
So what do agents want? What they want is simple. "Their earnings," he says.
With JP and Associates Realtors, those earnings are high. Why? Because each agent keeps 100% of the commission earned. They pay nothing more than a transaction fee. In other words, while JP and Associates Realtors manages the transaction, the agent pays a fee per transaction and keeps full commission. Meanwhile, the typical model requires a broker-agent 30-40 (or more) percent split, no matter how much the agent sells the property for. The difference could add an additional zero on the end of an agent's take-home pay.
The key to JP Piccinini's success is in giving agents what they need to achieve the high earnings they crave.
But the key to JP Piccinini's success is in giving agents what they need to achieve the high earnings they crave. And what they need is proper training, mentoring, an office to work out of and access to up-to-date technology and resources. And that is exactly what they get. That, and an environment focused on productivity and service for all parties involved.
In turn, JP Piccinini has a few wants and needs himself. Specifically, full-time, driven agents who aren't just passing through.
"Part-time realtors often fall back on trends, aren't available, and real estate isn't their top priority," he says. "How will that benefit the broker, agent, seller or buyer? It's a half-baked approach."
He expects a lot from himself and thus, has set similar standards for his agents. Being a full-time commitment, the job requires complete dedication to selling and meeting respectable expectations.
"After about six months, they usually know if they're cut out for real estate—or at least, our real estate goals," he says.
The mentoring and training must be working, as the company's retention rate validates Piccinini's agent-centered philosophy. Meaning, they keep coming back. Average agent retention rates are said to be around 50 percent, whereas JP and Associates Realtors' is 90 percent, and that's with Piccinini's thorough recruiting process.
JP Piccinini: An Italian-born true Texan
JP Piccinini knows the U.S. real estate market thoroughly, so it may be surprising that he hasn't always been here. Officially now an American citizen, JP Piccinini was born in Italy and lived there until he was 13-years-old. In 1989, he emigrated with his family from Naples to Wichita Falls.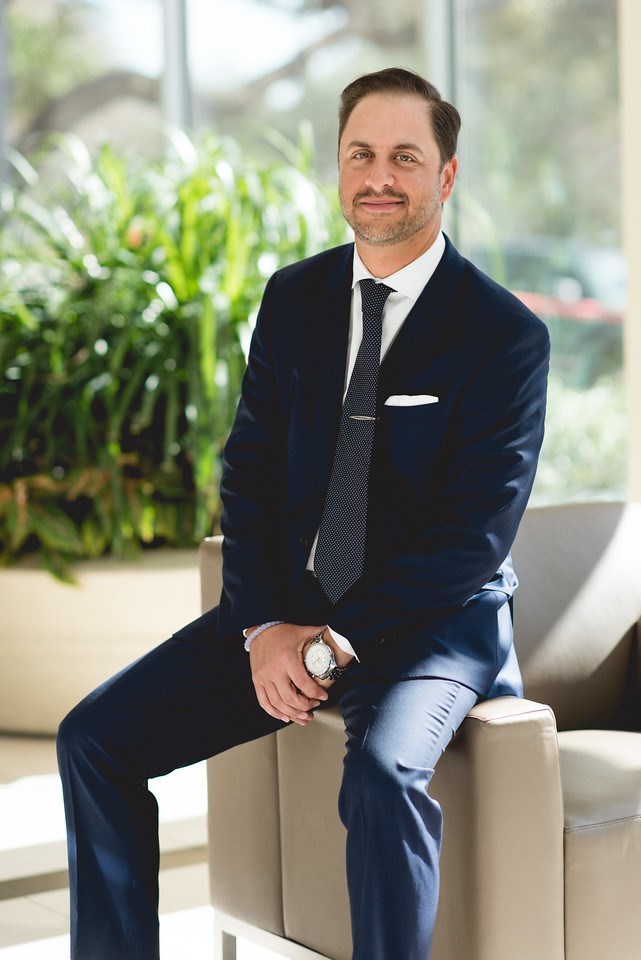 "It was my first time flying and leaving the country," he said. "I was more excited than scared. When we settled in Wichita Falls, I really had to adjust to a foreign way of life, which has actually helped me down the line in my professional career."
From blissful Naples to the dusty plains of Texas, a young JP Piccinini adapted to North Texas without knowing a word of English. He recalled the night they arrived in Dallas, his family was awestruck by the most beautiful skyline they'd ever seen. He attended Burkburnett High School and later earned an engineering degree at Midwestern University after his parents moved back to Italy.
Today, you'll find JP Piccinini garbed in Levi's and cowboy boots, having spent 27 years stateside, he's not only a self-proclaimed 'real' American, but a true Texan—a cultured one at that. He started his working life as an aerospace engineer, a job which took him across the world to England, France, Germany and Italy. Little did he know, his experiences weaving in and out of cultures were preparing him for a completely different career path. It was in South Carolina, as a project manager, where he decided to make a change.
"I wasn't happy with the path I was on," he said. "I knew I'd always have a fallback with engineering, but ultimately, I wanted to be my own boss. More importantly, I wanted to be in control of my own destiny."
Read more: The adversity and prosperity of Roger Staubach
He started looking for options.
"Back when 'the classifieds' were still a thing, I read about a job fair, one of which was for real estate," he said. "I went, and either the guy said all the right things … or it was the business that hooked me."
JP Piccinini quickly obtained his real estate license, became a broker and closed 10 times more deals in a year than the average realtor. Unlike his previous career, the decision to move back to Dallas wasn't rocket science. The transformation of Collin County from suburbia into an urbanized hub has resulted in a powerhouse economic engine. A land of opportunity. The perfect place for JP Piccinini to realize his own American Dream.
As it becomes more urbanized, the booming Dallas suburban market is heading in the direction of high-rise condos, not a bad thing for Plano-Frisco agents. While homeowners are starting to downsize, they are selling and becoming more open to condo living, according to Plano agent Christine Shannon.
"With not a lot of homes on the market at this time and Plano and Frisco being great places to live, we can suggest high-rise condominiums to our clients," Shannon said. "If they decide to go in that direction and buy, well that's still a sale for us and makes the client happy. No more exterior maintenance or unnecessary responsibilities for them."
Piccinini is proud of the company's accomplishments. The team's tireless effort, combined with his eye for a booming market, game-changing philosophy and business model, has landed the company on the exclusive Real Trends 500 list after only three years in business. The brokerage currently ranks in the top 500 brokerages in the nation for transactions and volume for 2016.
Service to his agents, sellers and buyers has always been his focus, but without the community, where would the company be? JP Piccinini, his family and his company are directly involved with several DFW charities, including City House in Plano, the Youth Athletes Foundation, The Samaritan Inn in McKinney, Jonathan's Place in Garland, Kidd's Kids and Clothe a Child in Frisco, Little Elm, Prosper, and Celina.
In fact, in October, to honor "Breast Cancer Awareness Month," eight JP and Associates Realtors agents, including JP Piccinini himself, participated in "Bras for a Cause" at the Shops at Legacy.
"My company started with giving back to agents, and it's been successful and rewarding for everyone. It only makes sense to implement that same philosophy in the community," Piccinini said.