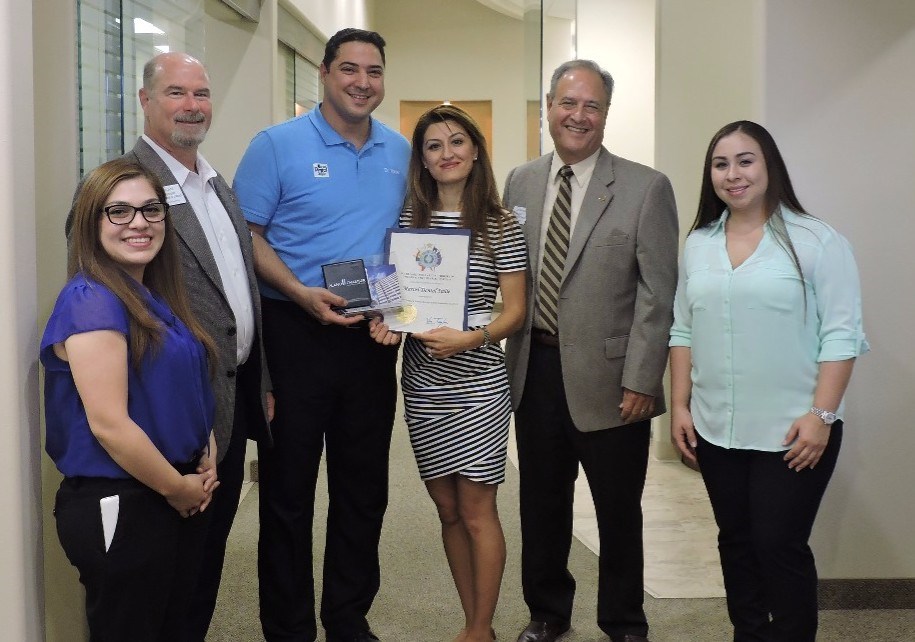 "It's worth the forty-minute drive!" said a recent patient at Marvel Dental Smile in Plano. He commutes from mid-cities, by choice. This happy patient testimonial is the norm, not the exception at this innovative practice. The reason? Three words: WaterLase Laser Dentistry™.
Lasers are not new and have existed since the days of Einstein. Dental adaptation happened roughly 10 years ago. So what is the big deal? This technology offers "No shot. No drill. No fear" for past dental cowards and ordinary patients, including children. Dr. Naderi is the dentist bringing this progressive concept to the Plano area, maybe even the first. He has dual citizenship in America and Germany. The doctor received his master's at the University of Texas School of Public Health in Houston and the University of Pittsburgh School of Dental Medicine. He has also dedicated extensive time to oral cancer research at M.D. Anderson Cancer Center in Houston. Although he has been practicing since 2007, this is his first private practice. Research showed that Plano was an attractive market for his practice characteristics and a very family oriented environment. The Plano Chamber of Commerce celebrated his opening with a recent ribbon cutting.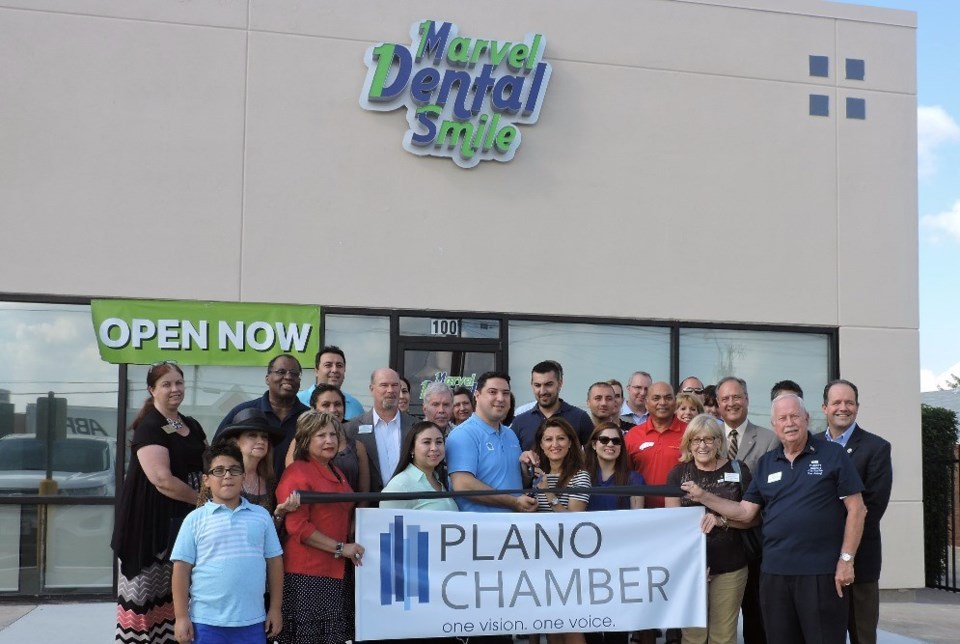 Glass walls, cheery light and contemporary décor set the stage for a different dental experience. Dr. Naderi utilizes laser dentistry as the key component for de-traumatizing the dental experience and virtually eliminating pain.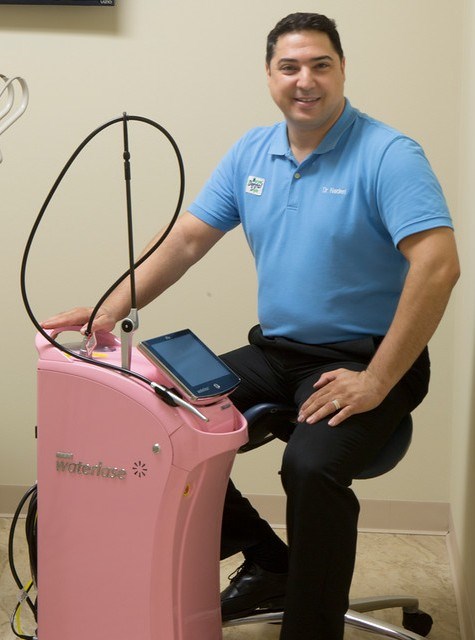 Adult and children patients are his walking and talking advertisements, literally. Several have voluntarily done videos. A recent patient insisted on two videos to tell all of his "happy experience" at this dental office. Most just can't believe there is no pain involved in 99% of treatments.
The three key benefits laser dentistry patients enjoy most are comfort, convenience and precision. In days of past, comfort and dentistry didn't usually land in the same sentence. Today's laser energy and gentle water spray perform wide ranges of dental procedures. This eliminates heat, vibration and pressure associated with dental drills. This means less or no anesthetic at all.
Laser dentistry is faster because, most likely, no injection is needed. The convenience factor is that laser, many times, allows for procedures that used to require additional trips to a specialist. Precision treatment allows for more decay removal and far more precisely than a drill. This saves more healthy parts of the tooth and avoids micro-fractures from drill friction.
Saving natural teeth saves you artificial replacement choices and cost. Ultimately, studies have shown people with natural teeth live longer.
Dr. Naderi's mission is to keep his patients "informed." He does this by showing, explaining, teaching and providing prevention information and treatments.
Marvel Dental Smile provides a full line of affordable, comprehensive, minimally invasive laser dentistry for the entire family. This includes a full line of preventative, restorative, cosmetic and children's dentistry services. They pride themselves on creating a friendly, fun environment for children. Their goal is to establish positive dental care applications for maintaining future oral health.
This high-tech office offers dental procedures that are hard to find, including same day posterior crowns and intraoral caries detection. Other feature treatments include invisalign™, anti-storing aid and laser teeth whitening.
Step into 21st Dentistry when you step into Dr. Naderi's office in Plano. No Star Trek Transporter Needed!
Marvel Dental Smile
1921 W. 15th St., Ste. 100
Plano, Texas 75075
Open Monday–Friday, 9a.m.–5 p.m., Sat. by appt.
Major Credit Cards Accepted
No Insurance? No Problem! Easy Payment Plans Available
Call 469.573.3664 for an appointment.