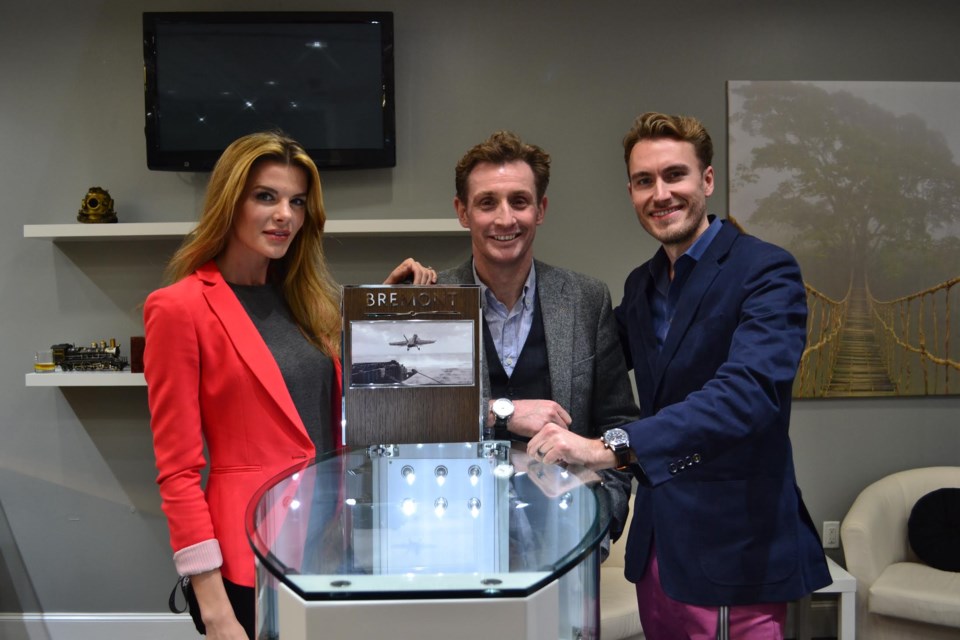 Nick English is Owner and Co-Founder of luxurious Bremont Watches. Along with his brother and Co-Founder Giles English, the pair started the company in 2002 in an inspiration provided by their late father and mutual love and passion for aviation and flying. Through this, masterful time pieces were introduced.
An event was held recently at Timeless Luxury Watches, a watch company located in Frisco, Texas, where watch owners and fanatics alike could learn about Bremont from Nick himself. After the event took place, Timeless Luxury Watches Owners Dan and Anna Broadfoot interviewed Nick to learn more about the Bremont heritage and gain insight into the man who made an impact on British watchmaking. See the Q&A sesh, below.
1. We know that you love cars almost as much as planes, but what do you personally drive? What would you say your favorite car or carmaker is?
I have a few old cars which to my wife's dismay have gathered dust and space over the years! One of these cars is an old Jaguar E-Type which my father restored many years ago. It has a lot of sentimental value to my brother Giles and myself. At the moment I am driving a wonderful Land Rover Defender which I love. You can pile everything including the kitchen sink in the back. I have always had a soft spot for the British car brands with a bit of racing heritage – like the Jaguars, Aston Martins and vintage Bentleys.
2. Tell us more about the upcoming Jaguar MK III.
This is a lovely watch that was inspired by the lightweight E-Type and the old Smiths dials found in the dashboard. It is part of a heritage range we have developed in association with Jaguar. It has been a lovely project to work on with three watches being the result. The MK 1 with our own proprietary movement, the MK11 chronograph, and the more entry level MK III which is a wonderful looking mechanical watch.
3. Do you have any other projects planned with Jaguar? What about with other English car companies, like Aston Martin or Rolls Royce?
We are very loyal to Jaguar and their design team led by the wonderful Design Director, Ian Callum. We have worked with them for many years and there will undoubtedly be more interesting projects coming up.
4. The Jaguar MK I was the first full production

Bremont

to feature your new movement. Can we expect to see more full production models with it?
It is a very special and beautiful movement and it would be a real shame not to use in future models. It is an expensive movement to manufacture and any project using this glorious BWC-01 movement needs to be well thought out!
5. What's it been like to work with America's Cup and Oracle Team USA? Are you a fan of yacht racing or other boating events?
As well as flying as children, we spent a huge amount of times of sailing boats with our family. Our father built a boat and we sailed it from the UK to North Africa and around the Mediterranean which was an incredible experience as a child. We used to talk about the Americas Cup a lot with our father. Not only is it the oldest sporting trophy in the world (1851) but also one of the most hotly contested. America held the trophy until 1982 when the Australians one it for the first time and it has been such an international battle since then! The new foiling catamarans are also just phenomenal – sailing three times the wind speed up at 50 kts, just amazing. The skippers are doing their flying licences just to sail and understand the boats better. Technology rules and this is all fascinating to Giles and myself.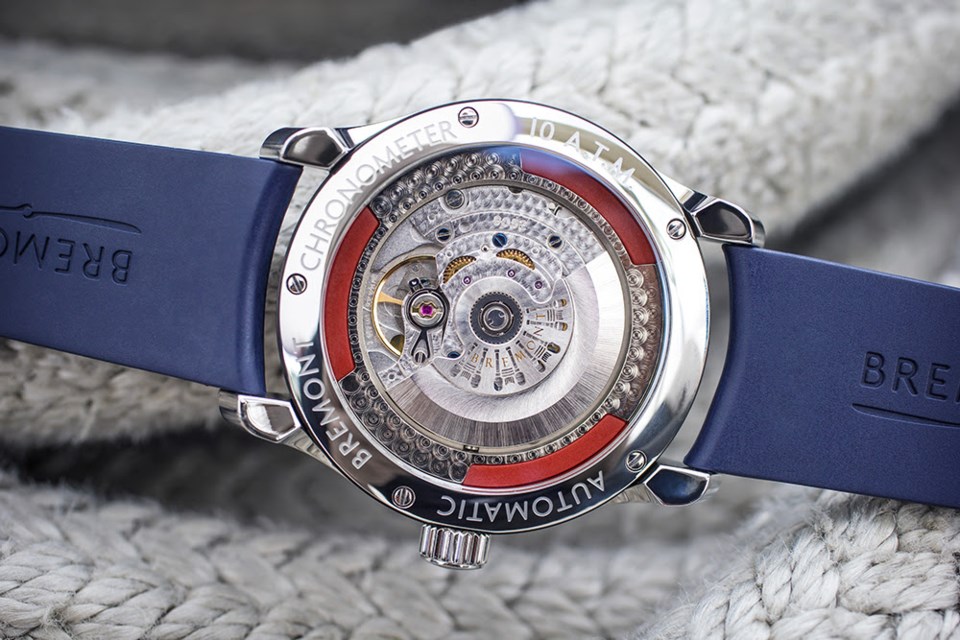 6. Although the UK has a great history of planes, it has an even greater naval history. We've seen

Bremont

honor historic ships before, like the Victory, but are there any plans for future lines of watches based around watercraft?
I think you can expect to see some rather special timepieces coming out celebrating the Americas Cup over the coming year.
7. Everyone loved the textured dial on the AC I and AC II. Do you plan to release any regular edition textured dial watches next year?
An interesting question. We have used the textured dial a lot on some of our military editions and to a certain extent on other watches like the Codebreaker subdials, but the AC does look wonderful. I think we were lucky here because the Americas Cup logo lends itself so well to this repeat pattern. I am sure you will see something similar in the coming year.
8. Kingsman: The Secret Service was a big hit, both with critics and audiences. Now that a year has passed, can you say how has the success of that movie, which featured

Bremont

watches, translated for the brand?
I think with any watch brand, getting placed in a large Hollywood movie is a naturally a good thing. What was so special about this movie is that Matthew Vaughn did such an incredible job writing and directing it and it just a lot of fun. The
Bremont
watch fit the requirement exactly – British, military pedigree etc, and I think the partnership worked well because of his. It certainly gave the
Bremont
brand a new audience in territories we are less well know, e.g South Korea, and of course more exposure in markets very important to us like the U.S.
9. Given the success of that movie, can you tell us of any movies that

Bremont

may be participating in for 2016?
There are a couple we are involved with but unfortunately we are unable to say anything right now!
10. You've talked passionately before about returning watchmaking to Britain. What progress has

Bremont

made towards that goal in 2015?
This is so important to us as a brand, and the growth of our parts manufacturing facility at Silverstone in the UK has been very exciting. It now makes
Bremont
cases and some movement parts. It is the first time parts of this kind on this scale have been made in the UK for several decades. This, combined with the watch assembly workshop in Henley-on-Thames which we have had for years is very exciting for us as a company!
Timeless Luxury Watches
Timeless Luxury Watches is a local, family-owned watch boutique in Frisco, Texas, and an authorized dealer of several global luxury brands.
6950 Lebanon Rd., Ste. 103, Frisco, Texas
800.889.2192
Bremont Watches
Bremont is a British watch brand, founded in 2002 by two British brothers and inspired by their late father and their joint lifetime love and passion for aviation and flying, they have introduced a range of masterful time pieces. Bremont watches are made using only the finest quality Swiss components and are hand-assembled by their skilled watchmakers at their newly launched facility in Henley on Thames in South Oxfordshire, England. They contain something which no comparable timepiece can match: an air of quintessential Britishness derived from the background of the brand's founders, brothers Nick and Giles English. All Bremont timepieces are tested above and beyond the demands placed upon conventional wristwatches—they are designed so they can be handed down from generation to generation and withstand extreme conditions that explorers and pilots have put to the test. As a result, the stainless steel case of each Bremont watch is made to an exceptional hardness of 2000 vickers (nine times as durable as an average steel case).