We talked to IFBB Bikini Pro Anette De La Rosa at Big J's FitCon 2016 this May. Anette's successful fitness career is based on self-love and living a healthy and disciplined lifestyle. She has been an international fitness cover model, a professional competitor in the IFBB (International Federation of BodyBuilding and Fitness) and was sponsored by one of the leading brands in the fitness industry, GAT supplements.
How long have you been in the fitness industry?
I've been in the fitness industry ever since 2012. When I started competing, I was instantly hooked, so I started chasing my pro-card. I won my pro-card in 2014 and after that I've dedicated my entire career to fitness. I'm a personal trainer and do a lot of online coaching. I'm working on a lot of different projects right now.
Where are you from?
I'm from Mexico City.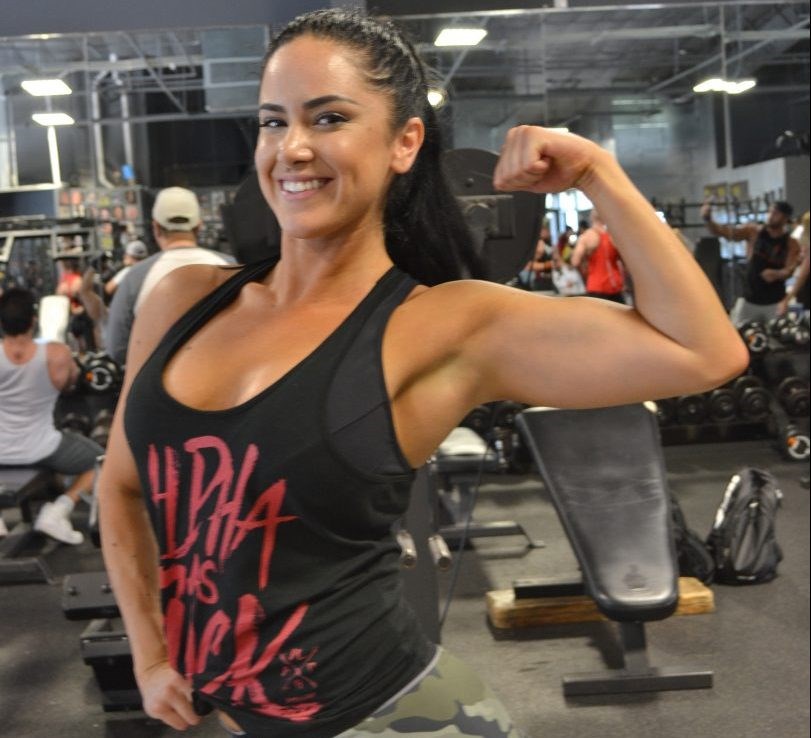 Who inspires you in this industry?
When I started competing, I actually wanted to do Figure, so I was really inspired by Erin Stern at the time. I would see her on the cover of Oxygen magazine and I wanted to achieve that type of physique. But my body type called more for Bikini.
Editor's Note: There are four areas of competition: Fitness, Bikini, Figure and Physique.
Right now, I do have a few role models. I really love what Dana Linn Bailey has done to show women that you can still be strong and beautiful and feminine. She's one of my biggest role models.
What are some challenges you have to face as a woman in this industry?
Well, I think as a woman, sometimes it's harder to be respected by both women and men because they can see you as beautiful and sexy but they don't care as much to know who you really are. I feel like it's harder as a woman to be taken seriously. But I think it's changing—Dana Linn Bailey is a good example of that; she inspires both women and men. It's about toning down the sexuality and making sure other people get to know the real you.
Follow Anette De La Rosa on Facebook, Twitter and Instagram. Also, check out her website, anettedelarosa.com.
Catch up with more athletes and read more about Big J's FitCon 2016 in the July issue!