On a pleasant Thursday afternoon in May, TreeHouse Plano filled with the excited chatter of the public, young and old, trying on jewelry, sipping a complimentary glass of wine, and perusing the talent of Plano's many small businesses. Hosted by Plano Profile, the Sip & Shop Pop-Up was a chance for Plano's entrepreneurs to show the public everything unique they have to offer.
Every corner of TreeHouse Plano—"the revolutionary home upgrade company"—housed a new find, from pastries, to jewelry, to menswear, to art. Visitors treated themselves to a casual game of indoor corn hole, provided by Good Wood Games, or putt-putt with TopGolf, and of course, the complimentary wine from Bar & Garden Wine.
At the entryway, guests were greeted by a sleek black 2018 Mercedes-Benz CLA250 from Mercedes Benz of Plano and given a complimentary Mercedes Benz keychain. And, for those looking to rev their engines far and wide AAA Travel and MSC Cruises tempted guests with the promise of sunny caribbean skies and adventures to islands yet unknown.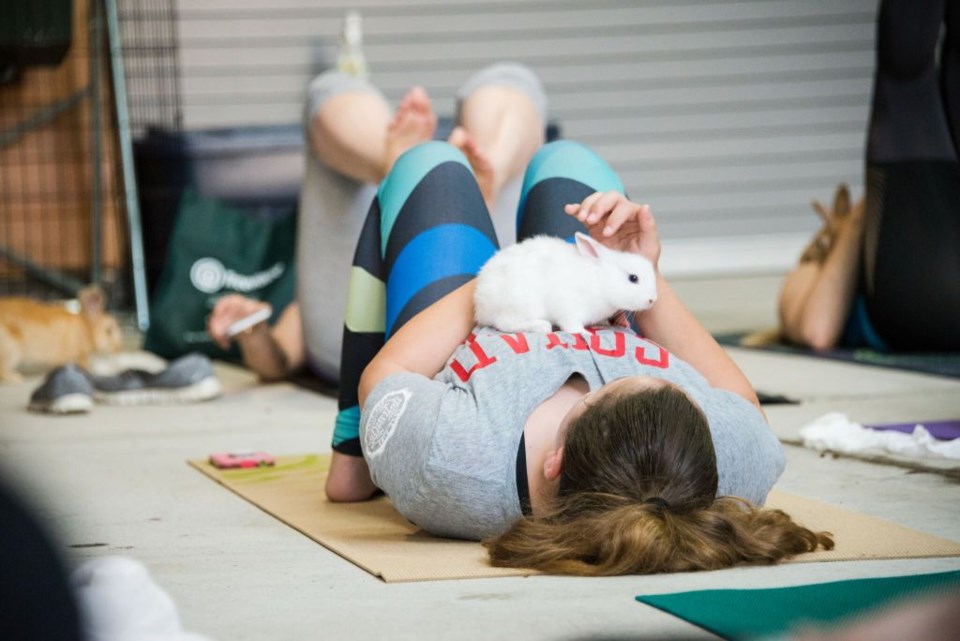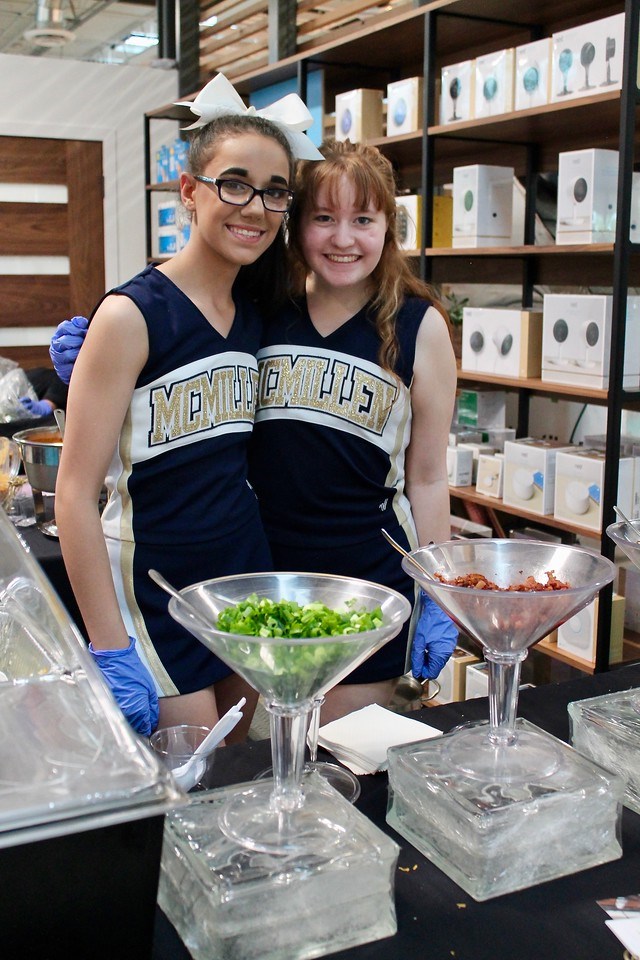 Outside on the veranda, guests eagerly awaited the start of bunny yoga, led by Here's Your Reminder, a nonprofit that works to battle and prevent depression through strengthening everyday relationships. Here's Your Reminder holds bunny yoga and "happy goat yoga" classes throughout the year and 100% of their proceeds go towards the cause. As soon as the mats were rolled out and the animals (lots of fluffy bunnies and two piglets!) were free to hop among the guests, it was easy to see how valuable this communion between animals and humans really is.
Inside, visitors looking for good eats had several tempting options. At the top of everyone's list were the meatballs from Dough Pizzeria, and almost everyone was holding a paper boat of nachos from Tacodeli—your choice of delicious queso, guacamole, or salsa to accompany it. Meanwhile Catering by Larry had mini-grilled cheese served with tomato soup and a mashed potato bar! A big thank you to the McMillen High School Cheerleaders who helped Larry serve his treats all night.
For those with a sweet tooth, almost every craving was catered to. Smallcakes Dallas Cupcakery had mouthwatering mini cupcakes; Tart-a-licious brought their delicious tarts in two flavors: choco-lavender and berry-licious; and Crave Popcorn had caramel and kettle corn to sample, and several other flavors for purchase: jalapeno cheddar, NYC cheesecake, birthday cake, and Roy G Biv, a flavor of vanilla popcorn presented in bright primary colors.
Read more: Tart-a-licious! A tiny taste of heaven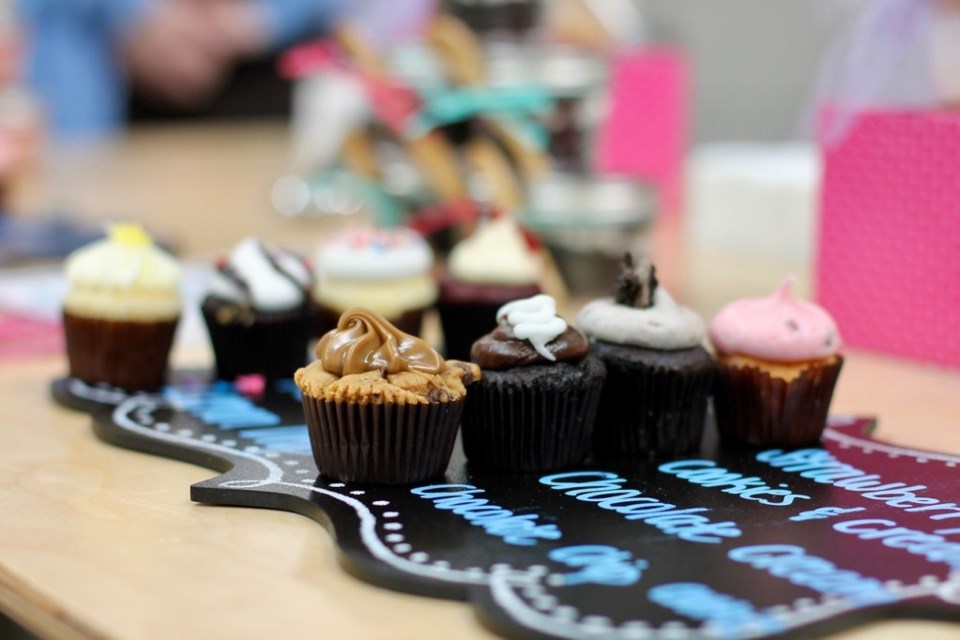 Men and women looking to update their wardrobes had many options as well. For men, Bonobos was present with fashionable custom-sized menswear in bright colors perfect for the summer; Pockets Menswear brought examples of their luxurious suits and pocket squares; and Timeless Luxury Watches had a selection of some of the finest timepieces available in the metroplex. Tiffany Evans Fashion had tops and dresses in silky soft fabrics as well as handbags in all shapes and sizes and Jalin Jewelers showcased some beautiful custom-designed necklaces, earrings and bracelets.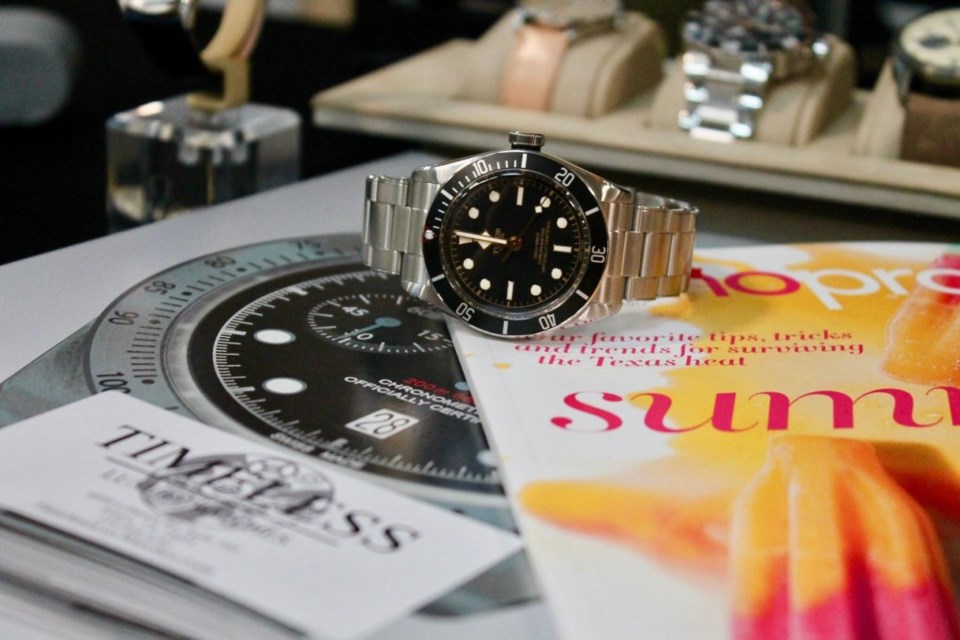 Many of our female visitors loved the opportunity to have a free consult with Dr. Rosemary Bates of Dr. Bates Wellness & Aesthetic Center who offers a variety of aesthetics services from Coolsculpting (a non-invasive way to gently and effectively reduce fat in targeted areas) to Halo Hybrid Fractional Laser which reduces the appearance of sunspots and fine lines.
Read more: The opening of TreeHouse Plano
For those looking for a home upgrade, Gary Riggs Home created a stunning vignette featuring the softest pink sofa and furnishings that would make your living room look better than a magazine spread. Meanwhile Energy Attic, whose set-up included an actual mini-house, emphasized the importance of creating a healthy home environment. Citizens of Plano could also find out more about Plano city services from the City of Plano – Green Business Certification department.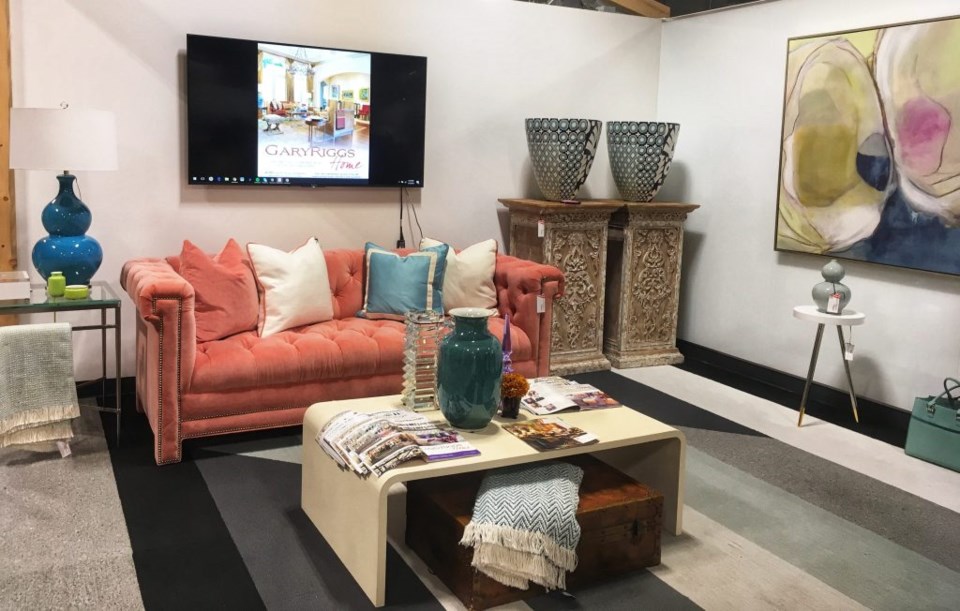 If you were looking for art, Plano artist Steve Uriegas was present with paintings in his unique style reminiscent of stained glass murals. He painted on site and told wide-eyed visitors about his one-of-a-kind technique: painting with a palette knife to create a style he calls "Angular Expressionism". In addition, glass artist Nan Phillips had handmade jewelry made out of blown glass in beautiful kaleidoscopes of color, and Coco B. Moore and Jeanette Revote had their paintings on show.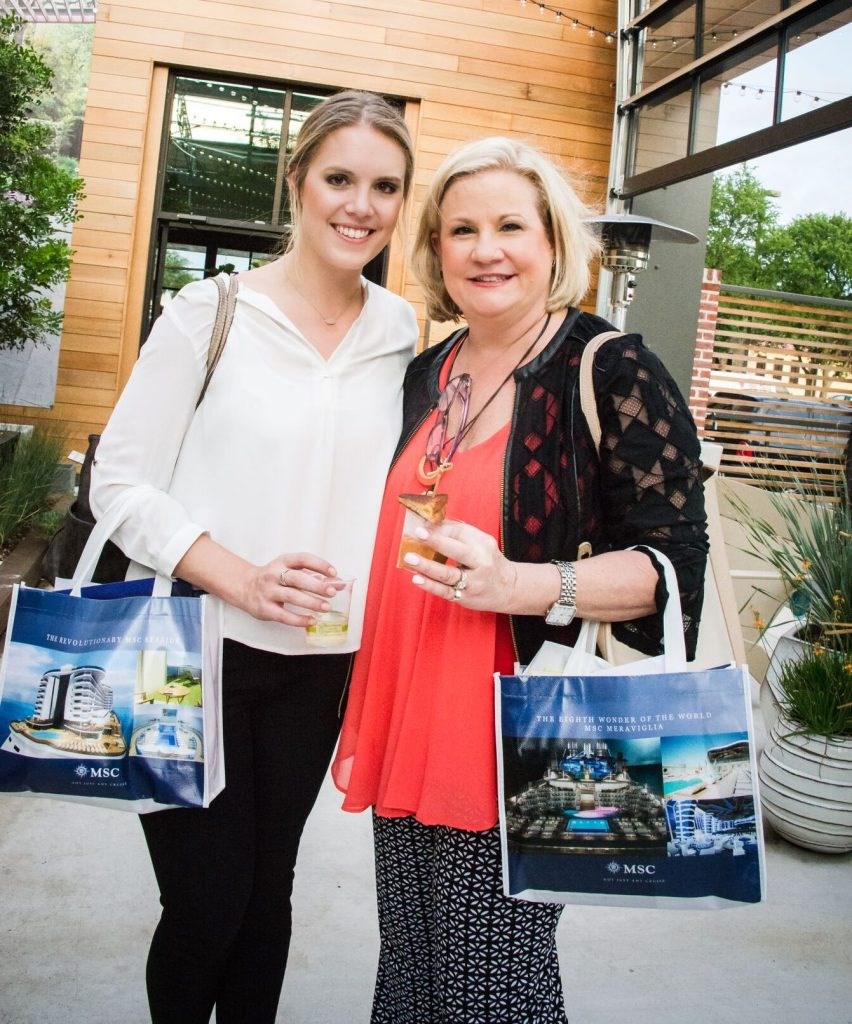 Olivia Snyder from Faerie Hive sold pastel-colored keychains, mugs, and windchimes featuring images of gnomes, unicorns, and happy mushrooms. Topgolf and the Barre Code told visitors about ways they could stay active in the community, and Photography by Misty performed custom makeovers, hair touch ups, and photoshoots. Juice Plus even showed the public their new Tower Gardens, which use aeroponics to grow crops with one-tenth the amount of water.
Music was provided by Bill Cody's Party Time Productions who interviewed vendors throughout the evening and kept the party going all night long.
Read more: LLIVE. LLAUGH. LLAMA. A llama walk through Plano
There was something for everyone at Sip & Shop Pop-Up. Residents of Plano had the chance to bond over good food, wine, and the talent of Plano's budding entrepreneurs, who had the chance to share their stories. Because what TreeHouse Plano's guests learned on Thursday is that every company starts with a story, a passion. As Shirley Moon of Moonbeam Designs & Interiors told me about why she started her own business: "I realized I loved interior design when I was four years old. There was this tree outside my house, my tree, and I would decorate it with garlands of flowers. That's when I fell in love. I want to do this until I die."
A big thank you to all our exhibitors:
Elaine Turner, Bar and Garden Wine, Faerie Hive, Bonobos, tart-a-licious, Jalin Jewelers, Good Wood Games, Steve Uriegas Art, Moon Beam Interiors, Lone Star Language Academy, AAA Travel, Mercedes Benz of Plano, Dr. Bates Wellness & Aesthetic Center, Topgolf, City of Plano – Green Business Certification, art by Jeanette Revote, Oil & Vinegar, Crave Popcorn, Mixin' Up Smiles Cookies, Energy Attic, Harley Davidson of Dallas, MSC Cruises, Photography by Misty, The Barre Code Plano, Bill Cody's Party Time Productions, India Hicks, Pockets Menswear, Dough Pizzeria, Smallcakes Cupcakery, Tiffany Evans Fashion, TarteLaine Designs, Nan Phillips Art, Gary Riggs Home, Timeless Luxury Watches, Dapper Woodworks, Love Tennis, Sexyness to the Sole, Small Cakes, Catering by Larry, Texoma Destinations, Krista Loryn, Custom Shiplap Designs & Barndoors, Sparkle All Over, Linen Casa and Taco Deli.
The following images were taken by Stephanie Tann: [print_gllr id=17936]
The following images were taken by Kaitlin Ketchey: [print_gllr id=17938]
The following images were taken by Olivia Lee: [print_gllr id=17939]