Cars trickle in at 10 a.m. It is May 31 at Allen Premium Outlets — only four weeks after a deadly mass shooting that claimed eight lives. Additional security measures have been put in place for the reopening of the outlet, and there is a noticeable police presence.
Local Profile interviews shoppers who, in a show of strength, do not want to live in fear. "I felt it was going to be safe," says one. But not everyone knows what happened: three Romanian women, in North Texas for a conference, have decided to head over to the outlet mall. By coincidence, the first day that the mall reopens is the only day they have free to go shopping — and they are aghast when they hear what happened.
"Is it safe? Is it safe?" one of the Romanian women keeps asking, as if on repeat. "Yes, ma'am, you're safe," we reply, gesturing to a police officer — peace of mind in the wake of a tragedy. But are we safe? Is anywhere safe?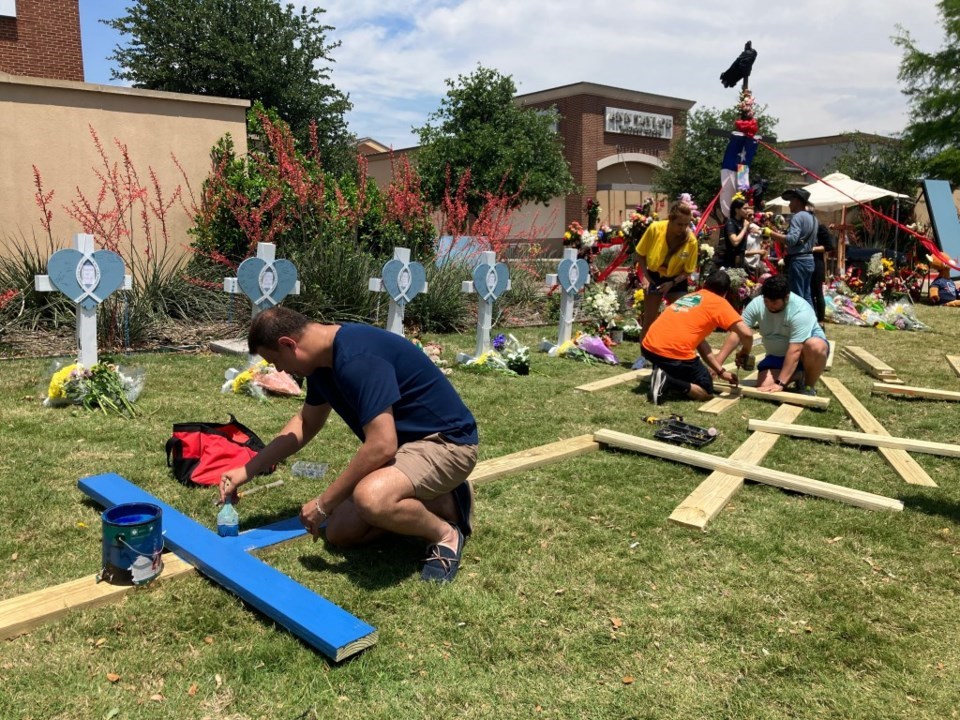 ---
Allen, Texas, is not an unlucky town. Located in the heart of the region's corporate and workforce expansion, next to Frisco, Plano, Celina and McKinney, Allen is one of North Texas' boom towns. Even when tragedy struck, Allen was lucky enough to be able to count on a community that showed solidarity with victims and one another.
This shouldn't happen here. This shouldn't happen anywhere — but it does. It happens everywhere. Even when fortune is on your side, life pauses.
Mass shootings become collective open wounds for the communities in which they occur, from the most directly harmed victims and their families to their teachers, friends, coworkers, classmates and neighbors. We live in a world where festive events now call for extra security; schools need special doors, backpack checks and armed officers on-site; parents would rather homeschool their children for fear of sending them to school; and there are, now, public memorials to the victims.
"I got the chills and felt a pressure on my chest," 14-year-old Max tells Local Profile on the day of the mall's reopening. He came to the outlets for a new pair of shoes before a family trip. Even though the evidence of the tragedy has been cleared, the air still feels heavy — the community is forced to carry the weight.
---
For other kids like Max, extra security measures can be seen every day.
Two years after the 2012 shooting, the original Sandy Hook Elementary School building was torn down, and a new one was raised next to its footprint. The new design, developed by Svigals and Partners, a full-service architecture firm, features a lower rain garden between the parking lot and the building, entrances limited to three points, thick woods at the back of the school and administrative offices placed at the front, looking outward. This design gives the school the higher ground and the chance to keep a watchful eye on the exterior.
"Natural surveillance works mainly by making sure that the administrators' view from inside is not blocked, so they can see the sidewalk, if anyone is approaching, that trees and bushes are not blocking cameras, etc.," Rick Blan, a Dallas-based partner in the architectural firm PBK, tells Local Profile.
PBK is a Houston-based architectural firm that offers, among other services, safety and security consulting. In 2018, the firm joined forces with over 130 law enforcement professionals, school educators and administrative staff to create the Texas School Safety and Security Council.
Following its inception, the council created "Together for Tomorrow," a white paper on school safety with best practices for school safety. The white paper includes a set of best practices that covers everything from cyberbullying prevention to fencing to portable or modular classrooms. "PBK works with a layered security model," Blan explains. The goal of the model is to create a series of barriers that an attacker would need to overcome to enter the building, natural surveillance being one of them, as in the new Sandy Hook building.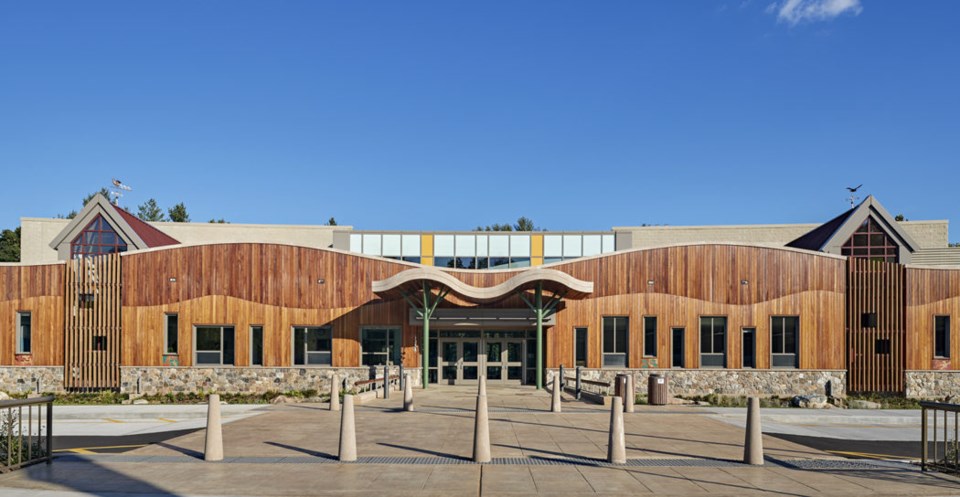 While the document is not solely focused on school shootings, it was clear from the start that this was one of the main concerns in the minds of everyone involved. "I can tell you, the number one pressing issue on educators' and administrators' minds: on-site officers," recalls Blan of the creation of the council. "We heard from school teachers and administrators, who are the ones on the ground, and all of them, all across the board, said they needed an officer on the grounds."
Several staff members of Collin County independent school districts are founding members of the Texas School Safety and Security Council and have requested PBK's auditing services to improve school safety. In 2022, all 76 Plano ISD facilities were audited by the firm, and the resulting findings led to a security improvement plan approved by the district, which started in January 2023.
A year earlier, in June 2022, the city of Anna became the first with plans to implement the gunfire-detecting system Go-to-Green, developed by former U.S. Marine Ernie Williams of Frisco. Later that August, Pilot Point ISD installed the system in the school's classrooms and hallways. The system is activated when acoustic sensors pick up the sound of shots fired, then video cameras activate and point to where the gunshots came from, and lighting modules turn on and change colors to indicate the safest path. Blinking green lights show the safe path, solid red indicates the shooter is nearby and flashing blue and red lights indicate the shooter's nearest location. Even if the shooter moves and keeps firing shots, the system will show the right way, adapting the path with the new updates.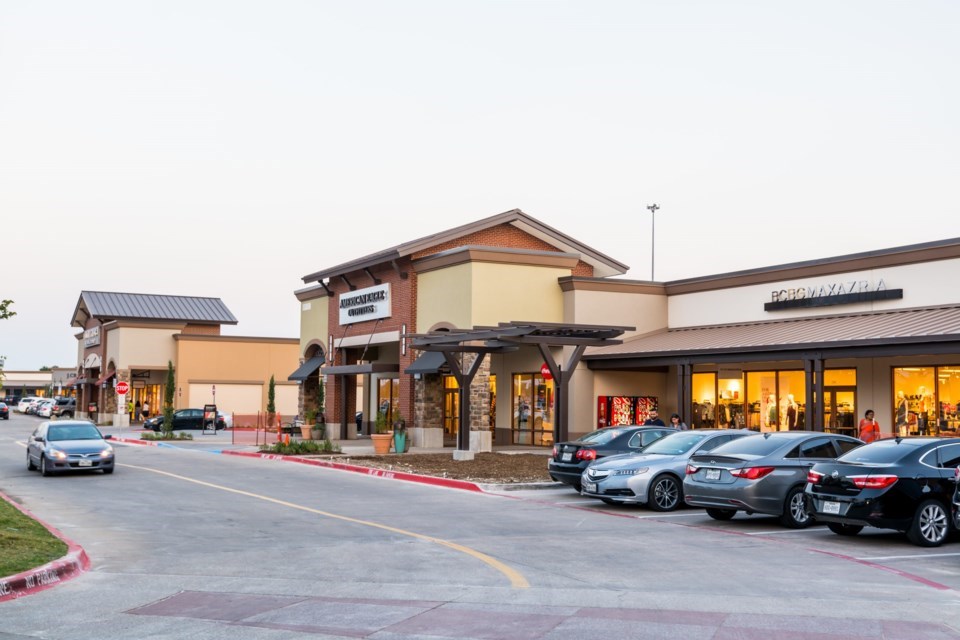 These are thought-out strategies that school districts and law enforcement have come up with to provide kids with the safest environment possible for their development. But they also highlight that schools, where there is a fair amount of control over the flow of people, entrances and exits, are well-designed to combat threats and, more alarmingly, that other places are not. "If you see Allen Premium Outlets' parking lot, where the shooting happened, there are a lot of entry points," adds Blan.
Being ready to face danger is a good thing, but by the time all these measures get to work, something's already gone sideways.
---
"Anybody who shoots somebody else has a mental health challenge. Period," said Gov. Greg Abbott during a May 25, 2022, press conference the day after the mass shooting at Robb Elementary School in Uvalde. "We, as a government, need to find a way to target that mental health challenge and to do something about it." It's a common and perfectly rational first reaction to these kinds of events: Who would do that?
This is not a novel take on the subject of crime and mental health; rather, it is the cornerstone upon which 19th-century forensic psychiatry was founded. In The Lives of Infamous Men, Michel Foucault's prologue describes how a handful of crimes committed between 1800 and 1835 made it possible for psychiatry to dip its toes into criminal and penal law. These were monstrous and violent cases: killings of children and the elderly, cannibalism, and Crime and Punishment-esque murders that were repeatedly referenced by prominent psychiatrists at the time. "But why these crimes?" Foucault asks.
These cases — these crimes — shared a form that was beneficial to psychiatrists. They were not preceded or followed by traditionally recognizable symptoms; rather, they seemed to come out of the blue, without warning. They were all bizarrely cruel; they were "against nature," as they usually occurred within the family; and they lacked a clear motive. This led to the idea of homicidal monomania — a type of partial insanity, fixed on one idea or facet of the mind, as opposed to people who were completely "crazy." This concept made 19th-century psychiatrists indispensable in court. The homicidal monomaniacs did not have easy-to-spot symptoms but required a trained eye.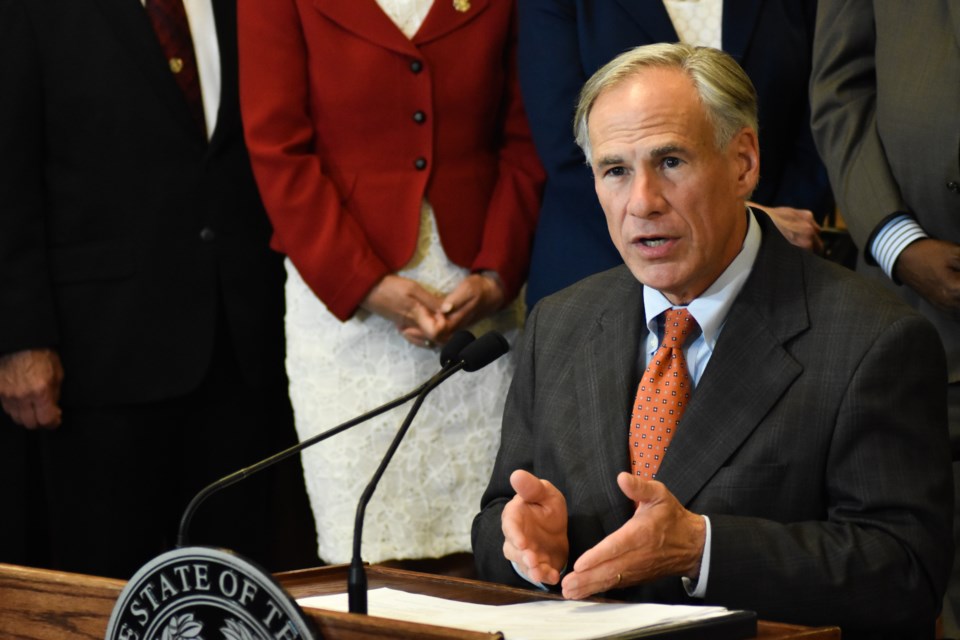 But there's a catch — as in Abbott's statement, the paradox is that the disease's only symptom is the crime, a type of madness that begins and ends with a monstrous act. How do you prevent that? How do you use this kind of diagnosis to create public policy?
---
In June 2023, almost one month after the Allen Premium Outlets shooting, Gov. Abbott signed into law Senate Bill 728.
"I wrote that bill," State Rep. Jeff Leach tells Local Profile. Leach is a Republican who serves House District 67, which encompasses the northeast corner of Collin County, including most of Allen. "That bill is a perfect example of the things that we can do to keep guns out of the hands of people who don't need them and still protect Second Amendment rights."
SB 728 is a gun safety bill that requires county clerks to report mental health and intellectual disability information to the Department of Public Safety to be included in the National Instant Criminal Background Check System, which licensed firearms dealers are required to use. This does not mean that anyone's information will be reported to the Department of Public Safety. For this information to reach the department, a court needs to order a person to receive inpatient mental health services, acquit them in a criminal case by reason of insanity or commit them to long-term placement in a residential care facility due to intellectual disability. While most of this was part of a law passed in 2009, the new bill closes a loophole that allowed people who had mental health issues as juveniles to purchase firearms.
"This is not a red flag law," said Leach on May 16, 2023, during the second reading of the bill at the Texas House of Representatives. "This bill, again, does not modify any current federal or state requirements regarding who can or cannot hold a firearm, but importantly… this bill will go a long way to ensuring that our state databases and federal databases are linked and that the process is more efficient and effective in keeping firearms out of the hands of dangerous Texans who do not need to have them."
This is also a not insignificant step toward gun safety in Texas and one of the few gun control-related bills to have passed in decades in the state. It also points to where Texas lawmakers believe the danger comes from.
"The devil's in the details on all of these pieces of legislation," Leach says. "No one has shown to me yet what bill could have been in place that would have prevented what happened in Allen. [The shooter] had no criminal background, he had no verifiable mental health issues, he bought his gun legally, passed background checks, he exhibited some strange behaviors, but nothing that would have raised serious red flags."
---
Foucault's psychiatrists pointed to mental health issues as the source of a type of social danger by creating a criminal subject who was not really there.
At the same time that psychiatry was creating a space for itself within the judicial system, a movement was taking place at the penal level — there was a shift in the focus of punishment. Leaving behind the exemplary ordeal designed to discourage new criminals from committing crimes, the new modality changed the role of legal punishment into a technique of individual transformation that claimed to answer the question surrounding the nature of criminals and their motives: Who would do that?
The short-lived relevance of homicidal monomania (from 1820 to 1870, approximately) paved the way for the development of the notion of the dangerous individual, a person who was a potential threat and from whom society needed protection. It is around this time that in Italy, Cesare Lombroso was on a quest for the biological origins of crime, giving birth to criminal anthropology, and in London, the first attempt to create a criminal profile — for Jack the Ripper, no less — was conducted by the English surgeon Thomas Bond with the intention of catching the Whitechapel killer. The basic idea of criminal profiling is that, based on statistical, behavioral and psychological data, a professional should be able to identify a suspect by the information left at the crime scene, providing a sort of personality and behavioral Identi-Kit that law enforcement can use to solve or prevent crimes.
---
In the case of Allen's mass shooting, Leach is right that the shooter did not raise any red flags, but this raises the question of which red flags we are looking for.
Texas saw an increase of 406% in hate crime rates over the past decade, with incidents jumping from 135 cases in 2013 to 559 cases in 2022. In July 2023, The Texas Observer analyzed data provided by the Texas Department of Public Safety and the U.S. Census Bureau on the rates of hate crimes in Texas. The report found that six counties accounted for 53% of the year-over-year increase in hate crimes: Harris, Travis, Hidalgo, Comal, Tarrant and Collin, with Collin County seeing a 117% increase from 2021.
So it might not be surprising that five months prior, in February 2023, the Anti-Defamation League released its report "Murder and Extremism in the United States in 2022." The report found that in the last decade, the number of mass killings linked to extremism was three times higher than in any decade since the 1970s. According to the report, "of the 444 people killed at the hands of extremists over the past 10 years, 335 (or 75%) were killed by right-wing extremists," and the 25 murders documented in 2022 all had ties to some form of extremism: white supremacy, anti-government extremism or conspiracy theories.
Although it is important to note that the report provides context and nuance regarding what constitutes ideological violence and extremism, the data points to a characteristic that mass shooters may share, other than a vague, undiagnosed mental illness, one shared by the Allen mall shooter as well. But is it easier to legislate?
---
June 2023. It's hot — a heavy heat sitting at almost 100 degrees. The miserable temperatures aren't stopping the midday shoppers from going on with their usual business.
As we walk through the outlets now, heartache and memories remain, but things feel "normal." Families dip in and out of stores, their arms packed with Nike and Tommy Hilfiger bags. Young couples in matching outfits walk their dogs. Grandparents eat slices of pizza on benches with their grandchildren, who talk about ice cream. Yet, a question still lingers and festers: Is anywhere safe?
With additional reporting by Brian Ashcraft