On April 12, Jasper's Plano is infusing its backyard sensibilities with some Italian flair and hosting a special dinner celebrating the delicious cuisine and wines of Italy. Executive Chef and Owner Kent Rathbun, Chef Jeff Moschetti and the Jasper's team will prepare a selection of antipasti and four courses for the occasion, as they flex their culinary skills for this Italian-inspired feast. Plus, each course will have a culinary demonstration from either Chef Rathbun or Chef Moschetti. And all the while, guests will enjoy a range of food-friendly wines to be paired with each course.
It's a dinner event that's not to be missed, so diners are encouraged to make their reservations before seats are booked. Otherwise, they'll be forced to enjoy veal scaloppini vicariously through their friends' Facebook feeds, and nobody wants that.
Menu
Passed Antipasti
Beef Tenderloin Carpaccio with Caper Aioli and Truffle Oil
Marinated White Anchovy on Crostini with Salsa Verde and Shaved Fennel
Banfi, Principessa Gavi, Piedmont 2014
Primi
Baby Wild Arugula with Shaved Artichoke, Pecorino Romano and Extra Virgin Olive Oil
Banfi, Centine Rose, Tuscany 2014
Secondi
Squash Blossom with Spring Pea Risotto
Banfi, Centine Rosso, Tuscany 2014
Entrata
Veal Scaloppini with Creamy Polenta and Grilled Rapini
Sartori, Amarone Della Valpolicella, Veneto 2011
Dolce
Aged Balsamic Marinated Strawberries with Cracked Black Pepper, Drop Biscuit and Whipped Mascarpone Cheese
Banfi, Rosa Regale Brachetto Di Acqui, Piedmont
An Italian Night of Food & Drink at Jasper's Plano
When: Tuesday, April 12, 2016, 6:30 p.m.
Price: $95 per person plus tax and gratuity.
RSVP: Reservations are required. Please contact Shannon Tinsley at 972.673.0823 or [email protected].
Where:
Jasper's
7161 Bishop Road
Plano, TX 75024
Jasper's Plano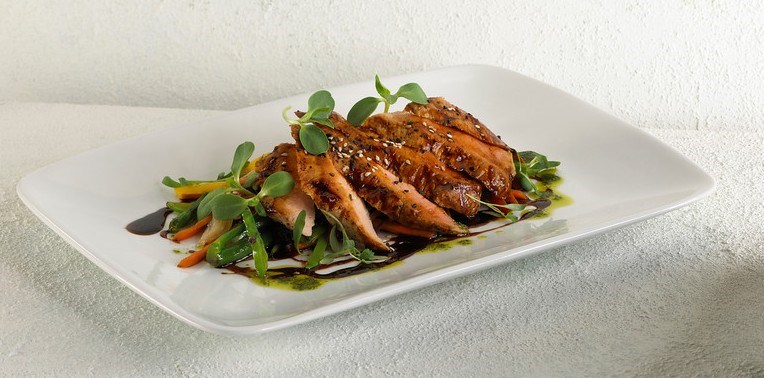 Named to Esquire Magazine's Top 20 Best New Restaurants in America, Jasper's promises to deliver a unique array of tantalizing dishes and open your eyes to the world of "gourmet backyard cuisine." Rathbun, an Iron Chef America winner and four-time James Beard Award nominee, wanted the Jasper's menu to reflect a "home cooking" style with the best of America's regional cuisine, including exceptional selections of rotisserie chicken, fish, prime steaks, salads and pizza.