I am not Indian. Let's get that out of the way first. But I'm a huge fan of Indian food. It doesn't matter how much my eyes water, or how idiotic I look blowing my nose in between bites of chicken tikka masala. Every sting of heat is worth it. Before delving enthusiastically into this bowl of curry, however, it feels necessary to note that all I have is an outsider's appreciation of Indian culture and cuisine, not an insider's intimacy or understanding. I'm just a very, very hungry fan, and I hope I've learned a thing or two from dining around at some of Collin County's most popular Indian restaurants, such as Aroma Indian Cuisine.
From jewel-toned curries and saffron-infused soups, cloud-like paneer cheese and enough spices to wake the dead, Aroma has everything. It's a quintessential local eatery in a strip mall with a booming lunch buffet and a vibrant take-out crowd for dinner. Aroma serves every dish on a gradient of spiciness from hot to mild (in other words: authentically blistering, to tamped down so that Westerners don't get their eyeballs boiled out of their skulls).
Read more: Tortilleria La Sabrosa, an East Plano hidden gem
If you're bold, order everything as spicy as you can stand it, and pair it with Mango Lassi. Think of it like a makeshift life preserver for your tastebuds. Thick and yogurt-based, this easy drink is sunshine served in a glass. Generous mango juice sweetens the deal, and can soothes any spice.
Chicken Majestic, a common Indo-Chinese appetizer, offers many of the vibrant trademarks of Indian food. Tender chicken coated in peppery spices and fried with halved cashews, Chicken Majestic resembles a desert heat that burns at the back of your tongue way past the last bite. Though it's a small detail, the beautiful serving platter makes it even more inviting.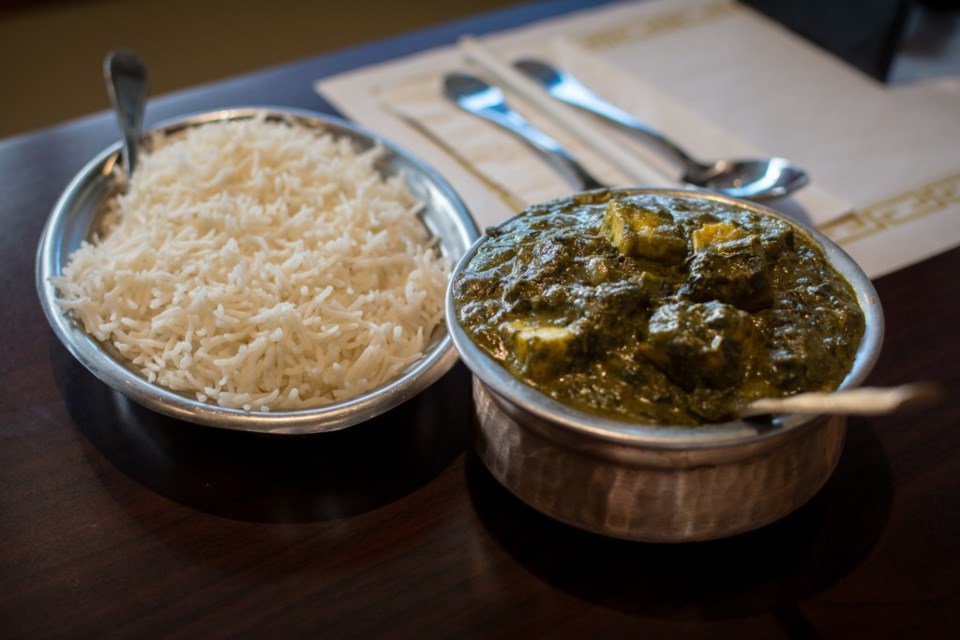 Uthappam is perhaps more off the beaten path, a fragrant Southern Indian dish. A thin, spongy pancake large enough to eclipse the plate, this simple snack arrives with two chilled chutneys and warm sambar, a thick lentil soup full of vegetables and spices. Anise has been lovingly rolled into the dough, which was then baked to crisp edges and a soft yellow hue. One of the chutneys is yogurt-based with hints of cucumber and mint; the other is a cool tomato chutney. Light and easy to dip, uthappam is uncomplicated and pleasant, great for effortless sharing.
Read more: Feel the burn at Red Hot Chilli Pepper, Frisco
Beloved staples like palak (or saag) paneer and chicken tikka masala remain the traditional gateways into the Indian kitchen for many. Newcomers might want to steer toward these dishes at Aroma. Palak paneer, without a doubt, is a staple of Indian cuisine. Palak, spinach in Hindi, stewed with cream into an earthy green sauce, comes out of the Punjabi region. Chunks of paneer hide inside like buried treasure. Paneer, a soft, porous cheese that almost functions like tofu, has been an alternative to meat in Indian cuisine for centuries, cut into mellow cubes and often fried. While Aroma's palak paneer is respectable, it isn't among my favorite in the area. I would have liked a touch more spice and another splash of cream.
Butter chicken—not to be confused with chicken tikka masala—also has roots in Punjabi cuisine, coming out of the famous Delhi restaurant, Moti Mahal, which is said to be the cornerstone of contemporary Indian food and origin of its popularity worldwide.
Here, cubes of chicken come so tender they shred apart with the touch of a fork, practically melting into the creamy tomato sauce. Full-bodied and breathtaking, Aroma's butter chicken is the type of dish that earns itself not just fans but lifelong devotees. With butter-slick naan on the side, light and doughy, but crisp around the edges, utensils aren't actually necessary.
But if rivers of saag and curry aren't your style, opt for something from Southern India like biryani. Biryani is a one-pot meal with a base of spice-infused Basmati rice, fried with delicate herbs. While it originated as simple meat-and-rice bowls, biryani has evolved to feature vegetables, goat, fish, chicken, mutton or eggs, even roasted nuts and dried fruit, all tossed together. It all comes down to each chef's sense of invention.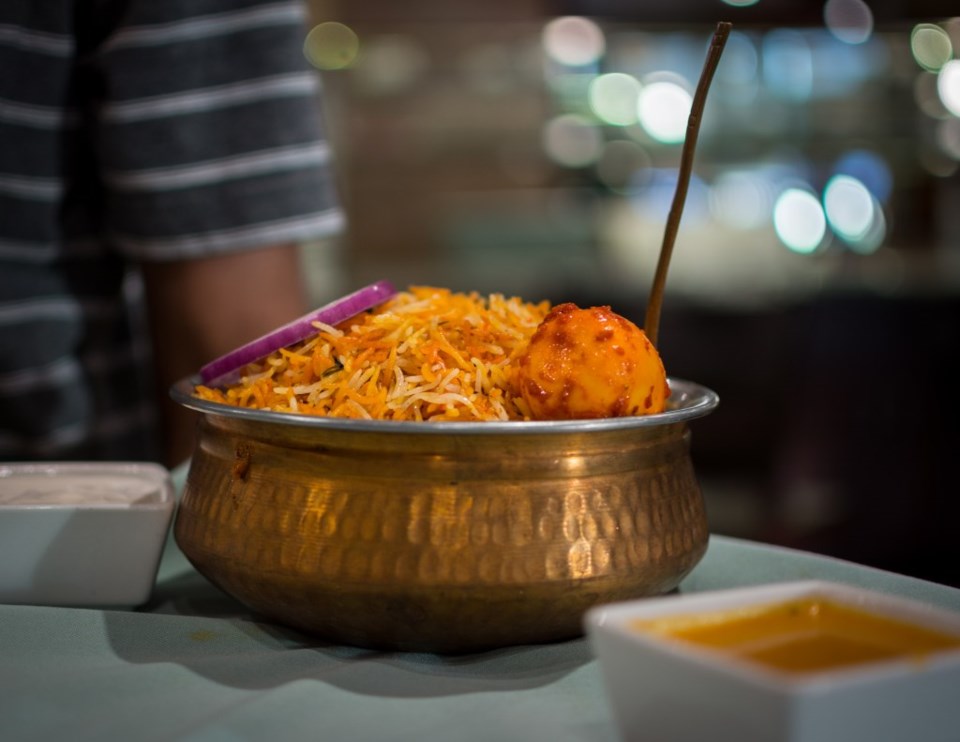 Aroma serves a great chicken biryani, but meat-lovers might want to try goat. Though it may lay slightly outside the norm, every chunk of meat, grilled and barely clinging to the bone, blooms. Unmasked, served without sauce, this dish represents the lighter side of what Indian tastes have to offer. Cardamom, saffron, cloves and cinnamon show off in all of their splendor, nothing weighing them down.
There are so many interesting places to try Indian food in this metroplex alone, ranging from traditional Westernized buffets to trendy fusion or authentic down to the bone. On the journey through this incredibly vast cuisine, Aroma isn't the final destination. But it's a wonderful place to start.

Aroma Indian Cuisine
Hours:
Mon: Closed

Tues – Thurs: 11:30 a.m. – 2:30 p.m.; 6 – 10 p.m.

Fri – Sat: 11:30 a.m. – 3 p.m.; 6 – 10:30 p.m.

Sun: 11:30 a.m. – 3 p.m.; 6 – 10 p.m.
Where: 3948 Legacy Dr., #112, Plano
More: 469.814.9699 | txaroma.com