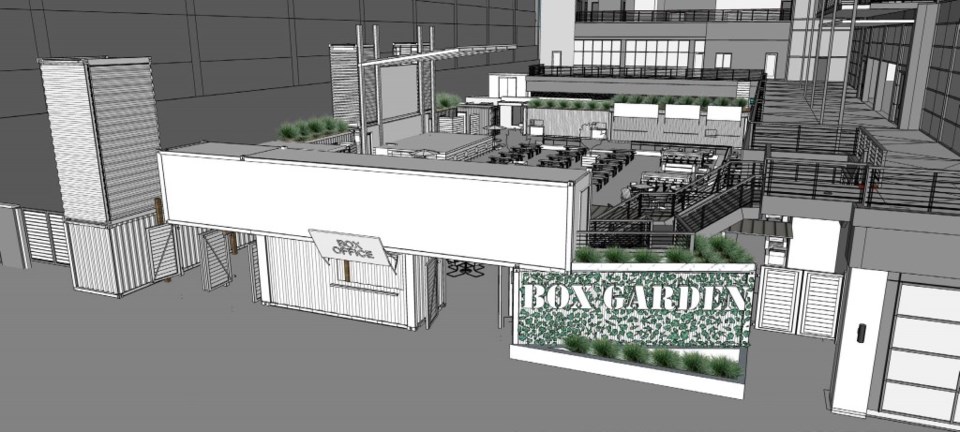 Since opening late last year, Legacy Hall at Legacy West in Plano has already developed a cult following. With over 20 food stalls, bars and its very own brewery, the magic of Legacy Hall lies in its large variety of choices—there's literally something for everyone.
But, while Legacy Hall seems to have everything, it is missing one thing: an outdoor space!
Coming soon, the Box Garden at Legacy Hall is a huge live entertainment venue. With seating for more than 400 people and featuring repurposed shipping containers that will divide and decorate the innovative space, the Box Garden is a patio on steroids: the perfect spot to enjoy a drink and bite to eat in the Texas sunshine.
At the center of the Box Garden at Legacy Hall lies a 22- by 30-foot stage with a 600 square foot LED screen and a full green room able to accommodate local bands, national artists, or even host a yoga class! The Box Garden boasts as much versatility and options as its parent, Legacy Hall.
And, the outdoor space will be home to five new "stalls", including a Texas BBQ stand and four thirst-quenching stands with options varying from fresh squeezed juices to margaritas.
Read more: Why Plano needed Legacy Hall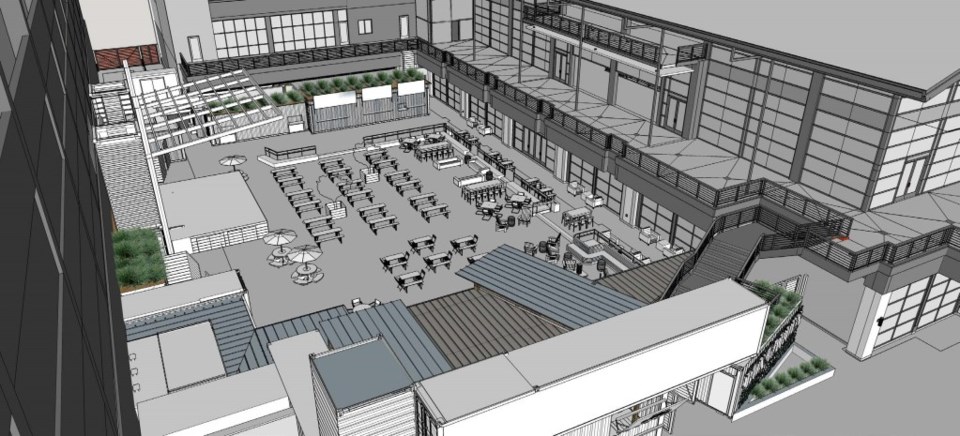 Eat at the Box Garden, Legacy Hall
The BBQ stand, Carlton Provisions, will be the only food option within the Box Garden at Legacy Hall. Carlton Provisions takes pride in serving only the finest meats. Owners Larry Lavine and Jordan Swim know a thing or two about the restaurant and food industry and haven't spared any knowledge or expertise on Carlton Provisions. Swim, founder of Vestals Catering, and Lavine, famed founder of Chili's, have joined forces to create prime meats and tasty creative creations. Look out for their oak-fired brisket, Berkshire pork, 5-hour ribs and house-prepared sausage.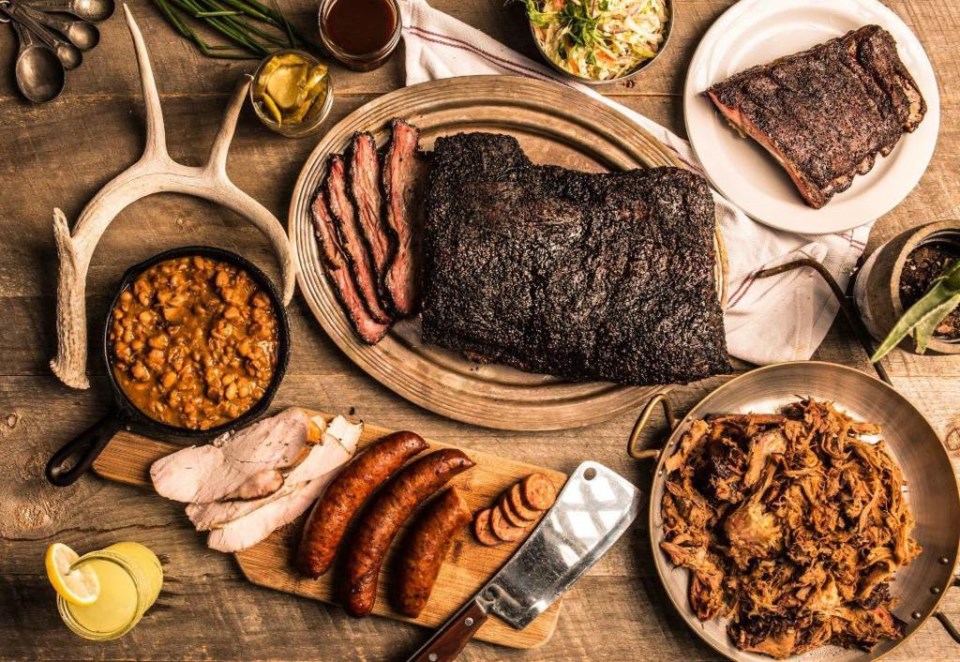 Read more: K-Pop Bao at Enter the Bao, Legacy Hall
Drink at the Box Garden, Legacy Hall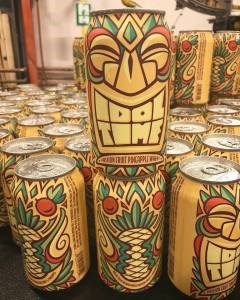 As you're devouring delectable one-of-a-kind barbecue, you're going to need something to wash it down with, and the Box Garden at Legacy Hall has quite a few options.
The first, Idol Time Tiki Bar has one motto: Time flies when you're having rum! This unique stall will feature a refreshing variety of rum tiki drinks as well as ice-cold taps including the ever popular passion fruit pineapple wheat beer. You'll be feeling the island vibes while sipping on aesthetically pleasing tiki cocktails in no time!
Not feeling like rum? No worries! Lime & Lager has margaritas of all kinds ready to go! Whether you prefer margaritas on the rocks or frozen, Lime & Lager has a cool cocktail for you. Not in the mood for a marg? They also have a selection of beer to choose from. Remember, it's 5 o'clock somewhere!
Now, you can't have a rum stall and a tequila stall without a vodka stall! Swing by Tito's Stillhouse Bar, sponsored by Tito's, for cocktails on tap. That's right, cocktails on tap! Along with tap cocktails, the Stillhouse offers local beers on tap, including beers from Legacy Hall's own brewery! The hospitality is warm and the drinks are cold at this friendly Texas tap bar!
Last but certainly not least, the Box Garden at Legacy Hall will have a Hawaiian Shaved Ice Stand.
In addition, they'll also have rotating pop-up bars—so you can expect to find something new overtime you visit!
Read more: We ate everything at Legacy Hall
The Box Garden at Legacy Hall at Legacy West is set to open this spring! We can't wait.
Wondering what the Box Garden at Legacy Hall look like now? Get a sneak peek with this video produced by Legacy Hall:
Legacy Hall, Legacy West
7800 Windrose Avenue
Plano, Texas 75024