In 2018, people don't eat dinner together every night as a family anymore. But we have made brunch a sacred part of our weekend routines to catch up with friends and family. Head to the swanky Da Mario at The Star in Frisco for a unique twist on some brunch favorites.
Da Mario
Recently opened in February, Da Mario boasts that it's bringing true Italian cuisine to The Star in Frisco.
According to their press release, "Corporate Executive Chef Mert Seran and Executive Chef Luigi Iannuario have carefully designed and developed Da Mario's menu to bring the best of Italy to their guests.
"Highlighted menu items include: tableside fettuccine alla fiamma with hand-crafted pasta garnished with black truffles; Prince Edward Island mussels nestled in a red pepper and white wine reduction sauce; focacci recco inspired by the northwest coast of Italy alongside Fiorentina di Black Angus, which is dry-aged for 30 days and wet-aged for another 30 days."
Walking into Da Mario feels like being transported to the historic restaurants of New Orleans with crisp white table clothes and polished wine glasses abound. According to the restaurant, "Famed design house, Rockwell Group, used dark wood and warm golden hues alongside hints of deep green, giving the restaurant a mid-century feel with a modern twist.
"Glass displays around the restaurant showcase quality meats, cheeses, homemade pastas, and fine Italian wines, while the exposed wood-fired oven gives you a glimpse at delicious things to come."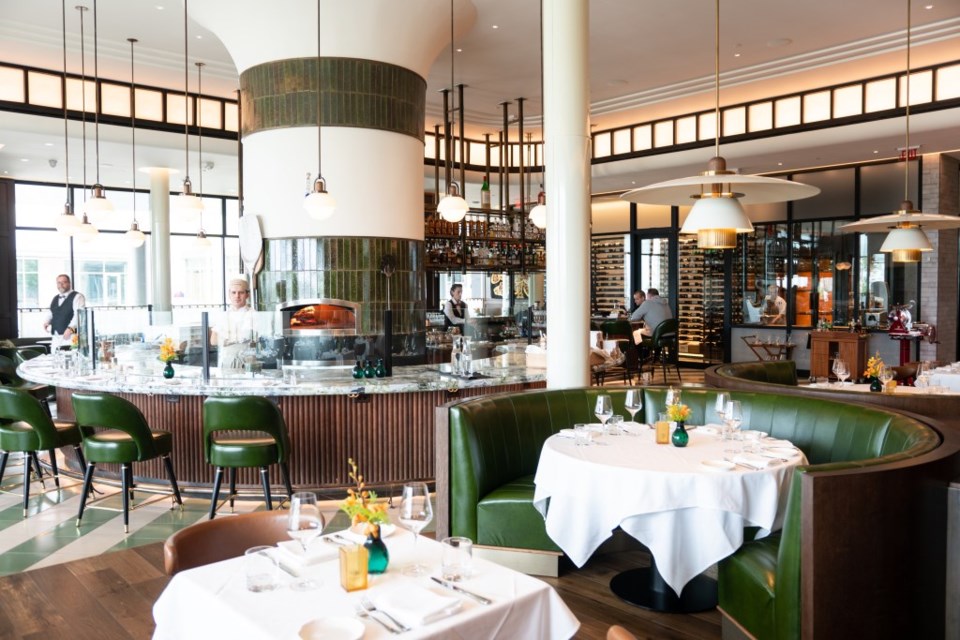 Read more: Best Brunches in Plano
Brunch Italiano!
It's impossible to ignore the impressive cheese and cured meat section on the menu which isn't a go-to brunch item. But it's great for sharing and if you're a foodie, a chance to taste some unique cheeses and high-quality cured meat.
We order the cheese board and add prosciutto. Seven different kinds of cheese come out on a wooden board with a chunk of honeycomb, dripping on the side. Some of the cheeses are pretty mild while others burst with flavor. The cheeses are seasonal so there's something different almost every time.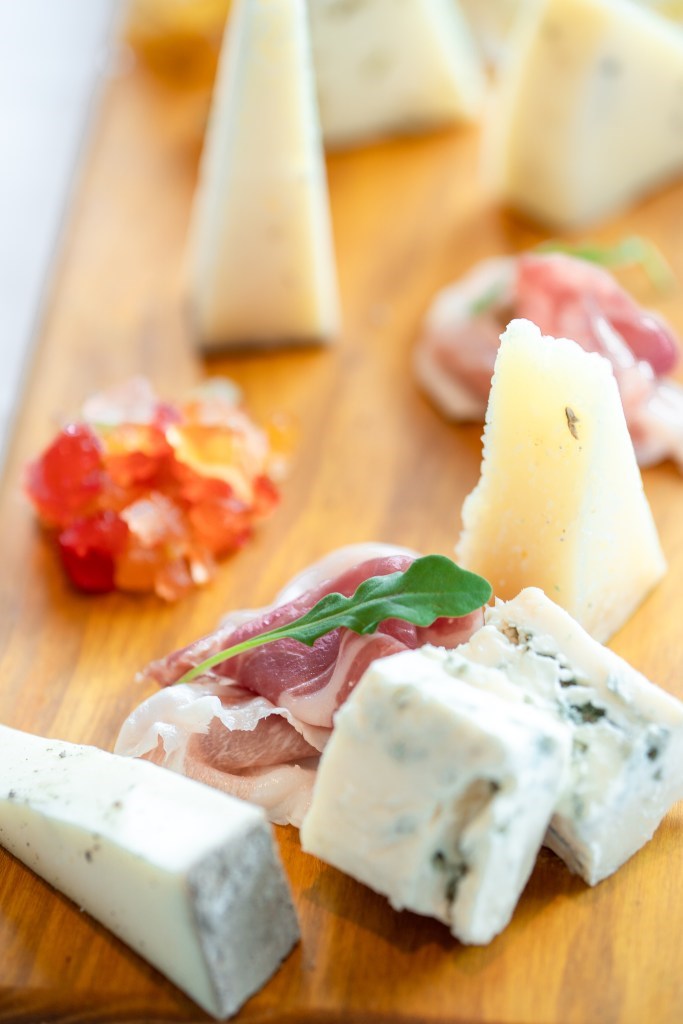 We skip the salads and pizzas, going straight for the breakfast items. First up is the Uova al Carbone; charcoal baked eggs sit atop a bed of a pancetta-onion-potato hash in a hot skillet with sourdough toast sliced so thin it's transparent. Perfectly baked eggs ooze with yellow yolk at the cut of a fork. Mix it all together for the perfect bite.
The Not French Toast: Italiano! is irresistible. Italian brioche is encrusted with toasted pistachios balancing the sweetness of the lemon-rosemary-honey blueberry compote and whipped marscarpone. This Not French Toast is hearty with only hints of sweetness from the blueberry compote and whipped marscarpone. Don't even think of ordering a side of syrup to taint the complex flavors of this dish. Go to Denny's if want to drown in sweetness.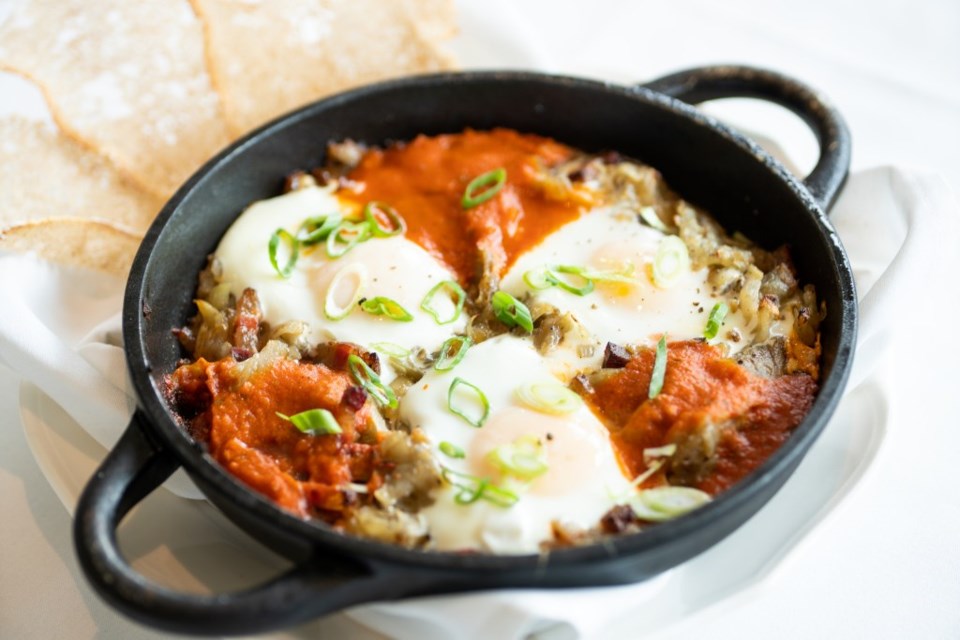 Read more: Feeling very French at Toulouse Cafe and Bar Legacy West
More Information
Address: 605 6655 Winning Drive, Frisco, TX 75034
Phone: (972) 324-3055
Hours:
Monday-Thursday: 11 a.m. – 10 p.m.
Friday, Saturday: 11 a.m. – 11 p.m.
Sunday: 11:30 a.m. – 3:30 pm. and 5:30 p.m. to 10 p.m.