Alejandro Irizzary, executive chef of Legacy West's Bulla Gastrobar, loves going to different farmers markets for culinary inspiration. He learned how to become a chef in Puerto Rico and working for Disney. For a Bulla dish that's rich in flavor, Chef Alejandro suggests trying the Arroz Caldoso.
Chef Alejandro is a featured chef at the American Heart Association's 2018 Collin County Heart Ball. For more information about the Heart Ball visit collincountyheartball.heart.org.
When did you know you wanted to be a chef?
One day I was hanging out with some friends and one of them started to cook. I jumped in to help and the expression on everyone's face when they told me how good it was is what inspired me to be a chef.
How did you get into the cooking business?
I studied culinary arts at a college in Puerto Rico called Instituto de Banca y Comercio, and after that my career began with Disney where I had my first opportunity to learn how to become a chef.
Read more: Get to know Chef Paloma, executive chef of CREST Infiniti Frisco
Who taught you how to cook?
My grandmother – to me, her food was heaven.
What has been your favorite memory as a chef so far?
My favorite memory was and still is when I was a Culinary Professor at the Florida Technical College and I saw my first group graduate.
What do you think is the most difficult part of your job?
The most difficult part of my job is trying to help each individual team member with a problem. You have to learn to be a really good listener and make time for them even on your busiest days.
What is the most popular dish at Bulla?
The Huevos Bulla and Croquetas de Jamon.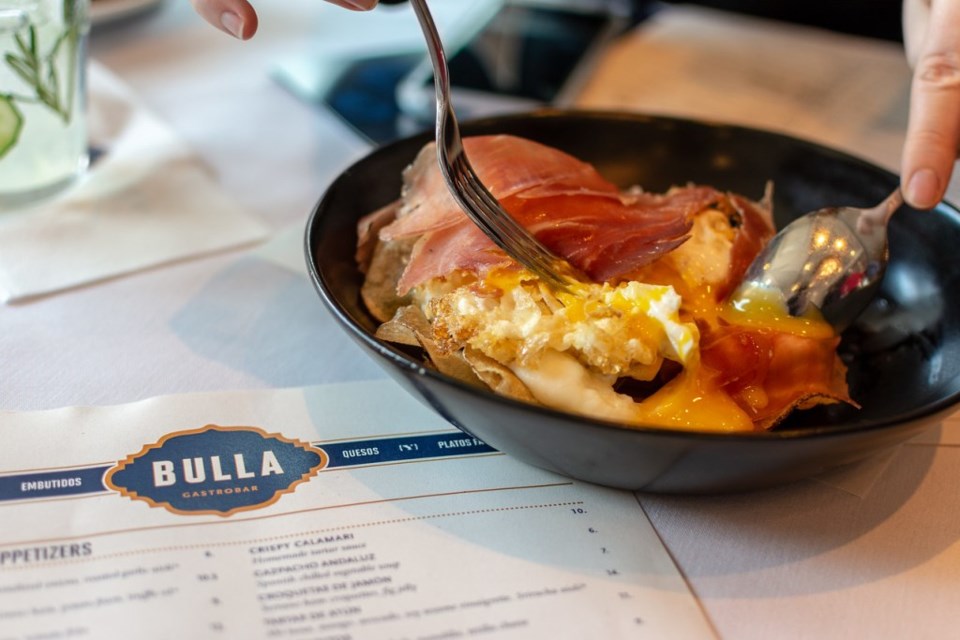 How would you describe the cuisine at Bulla?
Classic Spanish cuisine with a modern flare.
What is your favorite dish on your menu?
My favorite dish is the Arroz Caldoso. It is extremely rich in flavor.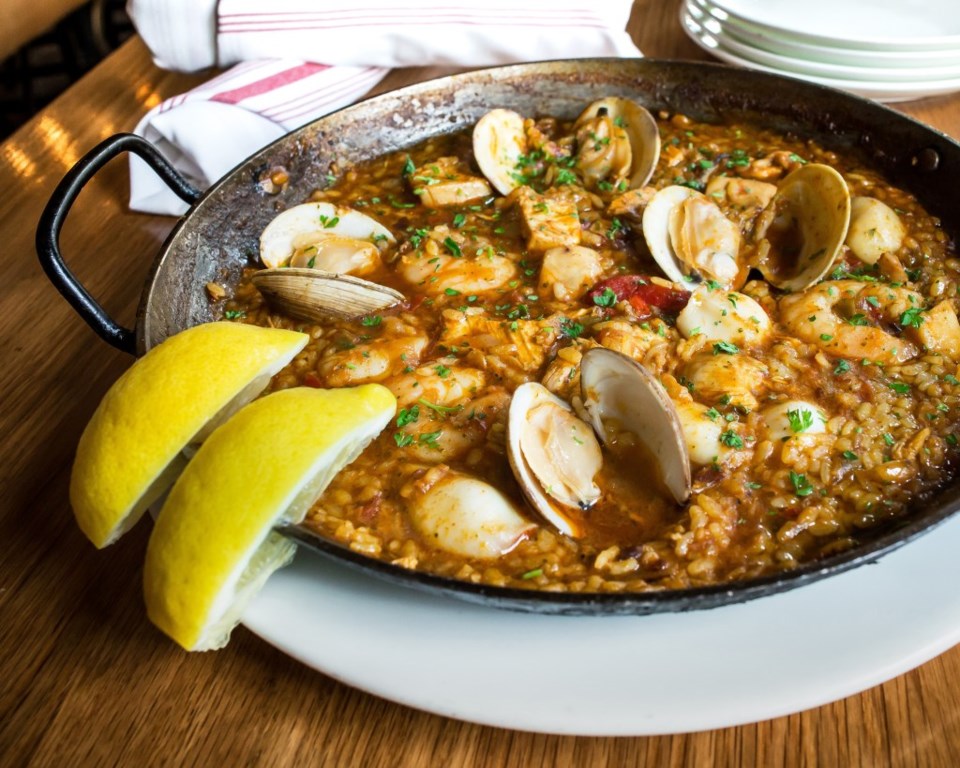 How do you come up with ideas for new dishes?
I like going to different farmers markets for inspiration. Once I see what is in season, new ideas start to pop into my head.
Read more: Talking steak and seafood with Chef Justin Yoakum of Fleming's Steakhouse & Wine Bar
What is your favorite ingredient to work with?
I really love cilantro.
If you weren't cooking, what would you do for a living?
I honestly have never thought about it; I am doing what I always wanted to do.
What is your favorite food or meal?
My mother's famous "Arroz Guisado con Habichuelas y Bistec Encebollado."
This is a traditional Puerto Rican dish that is comprised of our flavorful yellow rice, stewed red kidney beans, and a type of beefsteak smothered in sautéed onions.
What do you love most about your job?
Making people smile, teaching new things to our team members, and watching my team members grow.
What is the best piece of advice you would give to aspiring chefs?
Never stop challenging yourself in this industry, never stop learning. Being a leader is not a license to do less, leadership is a responsibility to do more.
Read more: Zero Degrees Co. brings Asian/Hispanic fusion to Plano
Bulla Gastrobar
Bulla Gastrobar is a fun, casual restaurant, inspired by the famous tapas restaurants in Spain, with inventive tapas, seasonal menus, hand-crafted cocktails, and an impressive wine list. Its bar and open kitchen design has made it a popular place for those looking for an energetic, modern vibe and excellent cuisine.
Legacy West
6007 Legacy Dr #180
Plano, TX 75024
(972) 805-4590
Collin County Heart Ball
Meet Chef Alejandro at the Collin County Heart Ball on November 3.
American Heart Association's Collin County Heart Ball promises to be an evening of exquisite food, spirits and passion, bringing community and philanthropic leaders together at the Omni Frisco Hotel. Led by Head Chef Hugh Stewart, attendees will have the opportunity to visit chef stations from many of Collin County's finest restaurants as part of a unique culinary experience.
For tickets and information visit collincountyheartball.heart.org.
Follow the American Heart Association on social media for updates about the Heart Ball. Facebook: @ahadallas Twitter: @aha_dallas Instagram: @ahantx