Hugh Stewart of Whiskey Cake Kitchen & Bar in Plano enjoys gardening, eating Texas BBQ, and cooking with bourbon (though he does like using whiskey, too). He advises all the third graders out there to make a cake for their next project if they want an A.
Chef Hugh is the Lead Chef at the American Heart Association's 2018 Collin County Heart Ball. For more information about the Heart Ball visit collincountyheartball.heart.org.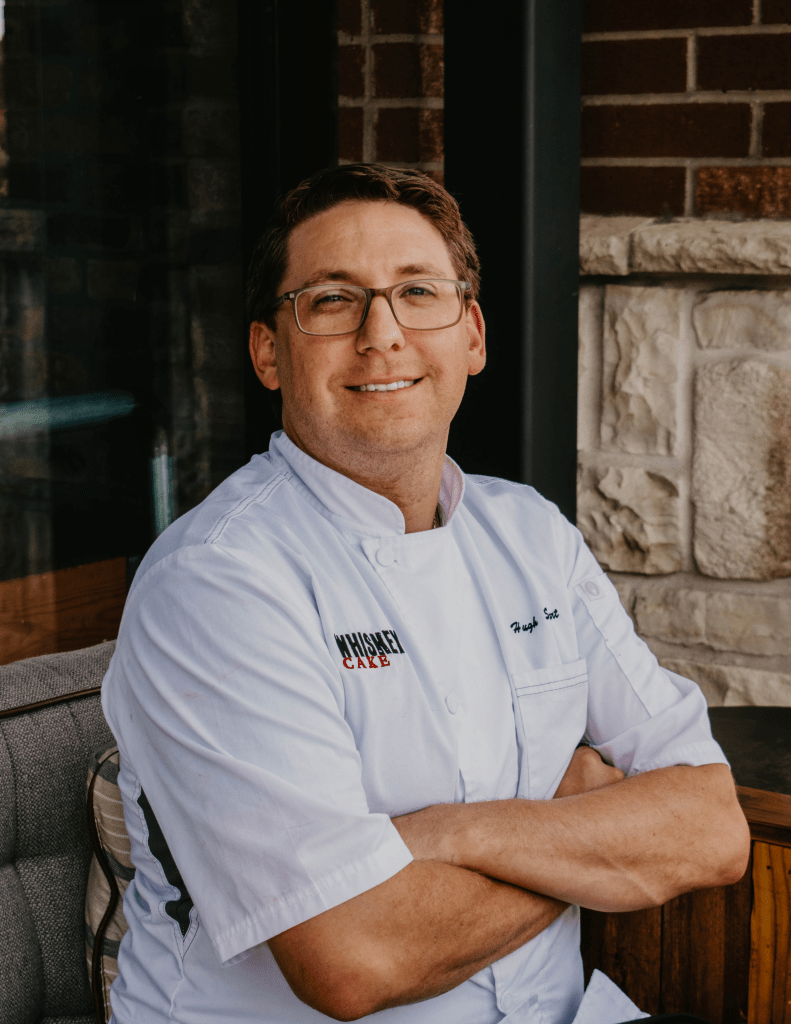 When did you know you wanted to be a chef?
As soon as I started culinary school, I was hooked. I always liked to cook and as early as third grade I was making school projects out of food. Needless to say, if you want an A in third grade, make your project a cake. That's my first real memory being in a kitchen and cooking for accolades. Even in high school I would often cook big meals for my friends…rather than house parties, we had dinner parties.
How did you get into the cooking business?
I have always been drawn to the hospitality side of life and cooking seemed like a natural talent for me. So, after high school I made the choice to pursue the culinary arts and fell in love with the high energy of the kitchen.
Read more: Get to know Chef Paloma, executive chef of CREST Infiniti Frisco
Who taught you how to cook?
Early on, my dad. He was always the chef in the house, and I would always be drawn to the kitchen to watch him cook dinner. Eventually, after starting culinary school I started teaching him a thing or two.
What has been your favorite memory as a chef so far?
Wow, there are so many. Having the opportunity to move to the Caribbean was cool. Going to the PGA Master Golf Tournament to cook was in my top five, but being the Lead Chef for the American Heart Association's Collin County Heart Ball this fall takes the top spot.
What do you think is the most difficult part of your job?
The hardest part of my job is having a plan to hold it all together. Being a great chef isn't just being a good cook, you have to multi-task to operate a successful kitchen. The chefs who can adapt are the ones that become great.
What is the most popular dish at Whiskey Cake?
The Whiskey Cake of course. If you name your business after it, then it better be good. If you've never had it you have to drop by and try it. It's a game changer.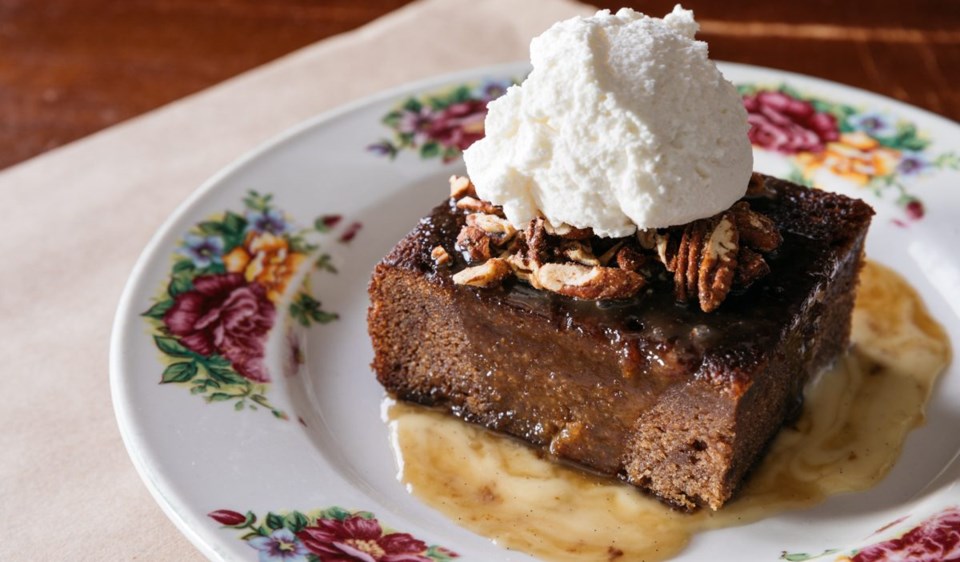 How would you describe the cuisine at Whiskey Cake?
Farm to fork, locally sourced, and made fresh to order. It's fun and focused food that is executed at the highest standard of awesome.
What is your favorite dish on your menu?
The goat cheese fondue. Our local goat cheese from Paul Allen is second to none! After you bake it with olives, roasted tomatoes and Texas Olive Oil, it's dangerously good.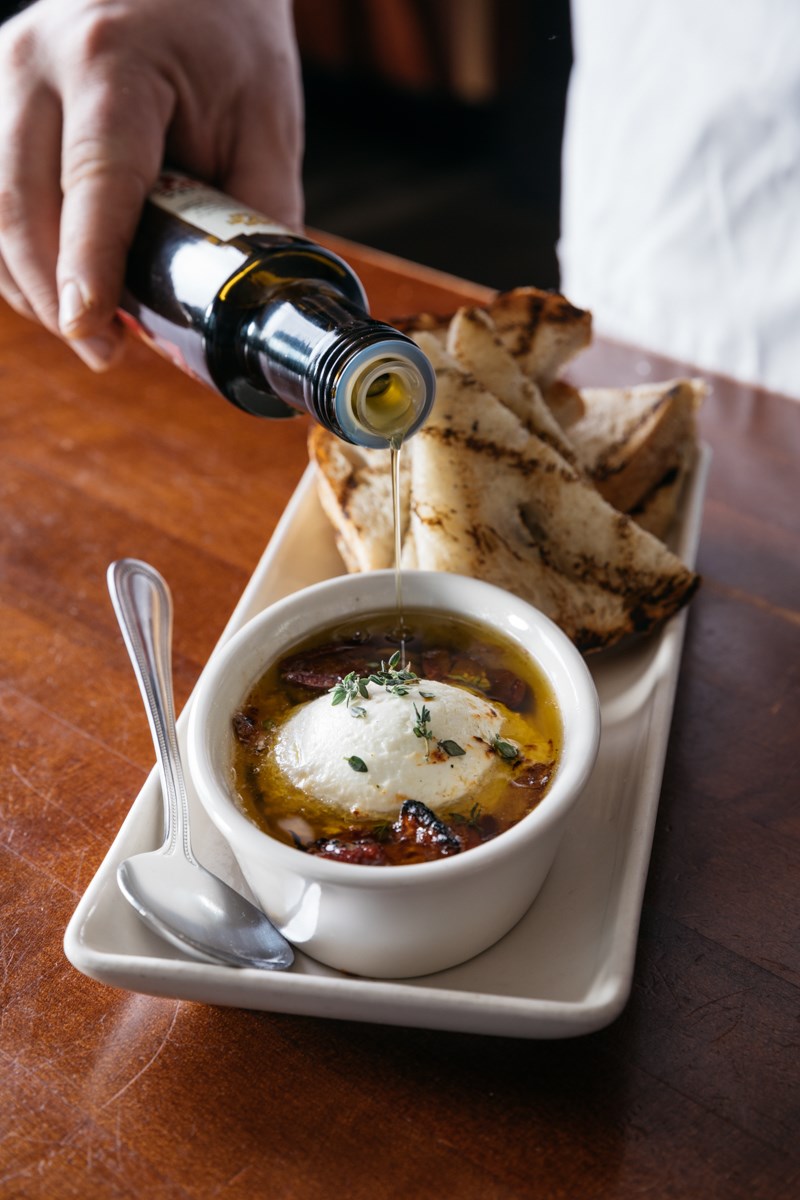 Read more: Talking steak and seafood with Chef Justin Yoakum of Fleming's Prime Steakhouse & Wine Bar
What is one dish at your restaurant that is less popular but that you wish more people would try?
The mussels. Everyone is so used to the typical tomato-based mussels, and we go at it a whole different way. Tasso ham and smoked chili butter just set off the sweetness of the mussels!
How do you come up with ideas for new dishes?
It's a thought-out, deliberate process. First, you identify the need (appetizer, entrée, dessert, savory or light). Next, you source the product or products you want to showcase. Then, we collaborate, test, refine and finish by featuring the dish to get feedback from the most important person, our guest.
What is your favorite ingredient to work with?
Bourbon. Not only is it my personal spirit of choice, it also adds subtle sweet complexity to food. I have always enjoyed whiskey, but not until working at Whiskey Cake did I understand the true beauty of a small batch bourbon. There is a story behind every batch and using them to cook helps bring soul to our food. If you really want to experience this, you need to attend one of our monthly whiskey pairing dinners.
If you weren't cooking, what would you do for a living?
In my time away from the kitchen I most enjoy gardening – from landscape design to urban farming in my yard. Landscape architect for urban settings would be a fun job to try (much like what we have around our restaurant)!
What is your favorite food or meal?
Hands down: TX BBQ. Nothing is more pleasing to me then eating a nice fatty slab of smoked brisket.
What do you love most about your job?
Performing an act for another human being, like cooking for them, is a form of altruism, and altruism can make people feel happy and connected to others.
If you could cook a meal for anyone in the world, who would it be, and what would you cook?
Bill Murray for sure. That would be an epic dinner. As far as what to cook, that's a good question. We might start with meatballs.
What is the best piece of advice you would give to aspiring chefs?
Do not be afraid to fail! In life and in the kitchen, this is how we grow and learn.
Read more: Urban8: an upscale food court comes to The Colony
Whiskey Cake Kitchen & Bar
Whiskey Cake is a contemporary New American restaurant with farm-to-table dishes and craft cocktails. The from-scratch-only kitchen and bar uses locally-sourced ingredients in an industrial-style venue to give you a relaxed, yet sophisticated dining experience.
3601 Dallas Pkwy.
Plano, TX 75093
Collin County Heart Ball
Meet Chef Hugh at the Collin County Heart Ball on November 3.
American Heart Association's Collin County Heart Ball promises to be an evening of exquisite food, spirits and passion, bringing community and philanthropic leaders together at the Omni Frisco Hotel. Led by Head Chef Hugh Stewart, attendees will have the opportunity to visit chef stations from many of Collin County's finest restaurants as part of a unique culinary experience.
For tickets and information visit collincountyheartball.heart.org.
Follow the American Heart Association on social media for updates about the Heart Ball. Facebook: @ahadallas Twitter: @aha_dallas Instagram: @ahantx