Justin Yoakum, chef at Fleming's Prime Steakhouse & Wine Bar in Plano, is passionate about steak and seafood and loves to make hats in his spare time. Next time you're at Fleming's he recommends you try the Miso Glazed Seabass.
Chef Justin is a featured chef at the American Heart Association's 2018 Collin County Heart Ball. For more information about the Heart Ball visit collincountyheartball.heart.org.
When did you know you wanted to be a chef?
Growing up around my mom's Thai cooking, I was always intrigued with food and the sweet, spicy, and salty elements of Thai cuisine. As I found myself in the restaurant industry at an early age, I learned to appreciate the art of hospitality and was fortunate enough to be under the right people to guide me into the direction of being a chef.
How did you get into the cooking business?
After high school I found myself working two jobs, one waiting tables and the other teaching classes on cooking in a small cooking school. I was fortunate enough to land my first Sous Chef position at the young age of 23. No more than one year later, I was offered an Executive Chef position at a seafood eatery in Houston.
Read more: Jalapeño bacon, anyone? Get addicted to Toffee Treats and Chocolate Sweets
Who taught you how to cook?
A lot of it is driven from what I saw growing up and my life experiences overseas. I tend to have a strong creative side which I apply to my work and am always trying to stay ahead of the trends and think outside the box. One of my mentors growing up often quoted a Shaquille O'Neal slogan from the 90's: "You don't fake the funk on a nasty dunk" which I continue to say to this day.
What has been your favorite memory as a chef so far?
Teaching little kids! I have done many cooking classes for children ranging from six to 13. It is fun to watch them cook. It can be messy but well worth it.
What do you think is the most difficult part of your job?
With anything these days it's to not let the passion fall out of what I do. I think we all go thru the motions with our work life. Balance is key and as chefs we tend to work hours longer than most, so for me, picking up a hobby outside of work provides the stability I need to not get burnt out.
What is the most popular dish at Fleming's Prime Steakhouse & Wine Bar?
Our steaks! I can't pick just one favorite, they are all amazing!
How would you describe the cuisine at Fleming's Prime Steakhouse & Wine Bar?
Contemporary steakhouse fare with a subtle hints of the West Coast.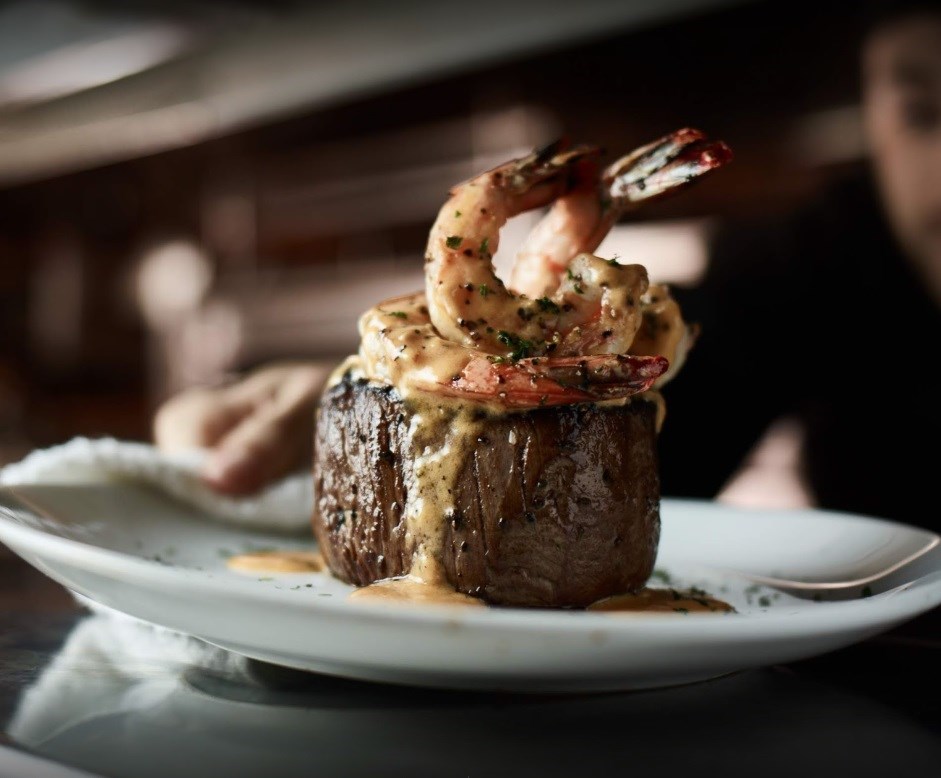 What is your favorite dish on your menu?
I really like our Miso Glazed Seabass. I am a huge seafood fan and this one has all the right flavors to enjoy.
Read more: A guide to the market table at Fogo de Chão, Legacy West
What is one dish at your restaurant that is less popular but that you wish more people would try?
Our Double Breast of Chicken is a hidden gem for everyone who doesn't eat a lot of red meat. It's a must try!
How do you come up with ideas for new dishes?
Sometimes I just sit there and stare in the walk-in cooler and see what I have and what would work good together. Other times, I like to look at what is seasonal, what goes good together, and most importantly what the guests are wanting. We now offer a Chef's Table where I get to showcase a lot of new chef inspired dishes based on what's in season.
What is your favorite ingredient to work with?
Crab. There are so many species and varieties that it makes it never ending. Everything from Softshell to Dungeness; you can really push the limits and create some amazing dishes.
If you weren't cooking, what would you do for a living?
Millinery or Hat Making. I currently do this as a hobby and I thoroughly enjoy it.
What is your favorite food or meal?
Authentic Thai Food. Spicy Papaya Salad with Sticky Rice is my comfort go to.
What do you love most about your job?
We wear many hats as chefs. We are counselors, planners, cooks, accountants and most importantly we are conductors. Nothing like orchestrating a busy Saturday night where everyone plays their part in the controlled chaos.
If you could cook a meal for anyone in the world, who would it be, and what would you cook?
My Mom. I don't get to see my parents as much as I like and when I am home she always insists on cooking for me, but every now and then I get to turn the tables on her.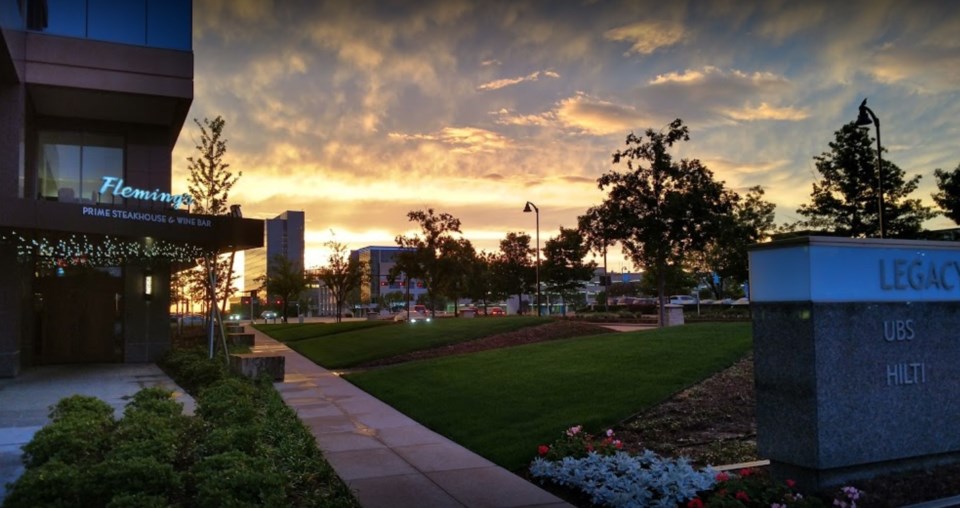 What is the best piece of advice you would give to aspiring chefs?
Always always always remember, if you love what you do you never have to work a day in your life.
Read more: Travel to Fredericksburg for the best Texas wine
Fleming's Prime Steakhouse & Wine Bar
Fleming's Prime Steakhouse & Wine Bar is a high-end steakhouse chain with aged prime beef, as well as classics such as lobster tails and pork chops. In addition to serving expertly prepared meats, Fleming's has an extensive selection of wines for guests to explore.
The Shops at Legacy
7250 North Dallas Parkway, Suite 110
Plano, TX 75024
www.flemingssteakhouse.com
972-543-2141
Collin County Heart Ball
Meet Chef Justin Yoakum at the Collin County Heart Ball on November 3.
American Heart Association's Collin County Heart Ball promises to be an evening of exquisite food, spirits and passion, bringing community and philanthropic leaders together at the Omni Frisco Hotel. Led by Head Chef Hugh Stewart, attendees will have the opportunity to visit chef stations from many of Collin County's finest restaurants as part of a unique culinary experience.
For tickets and information visit collincountyheartball.heart.org