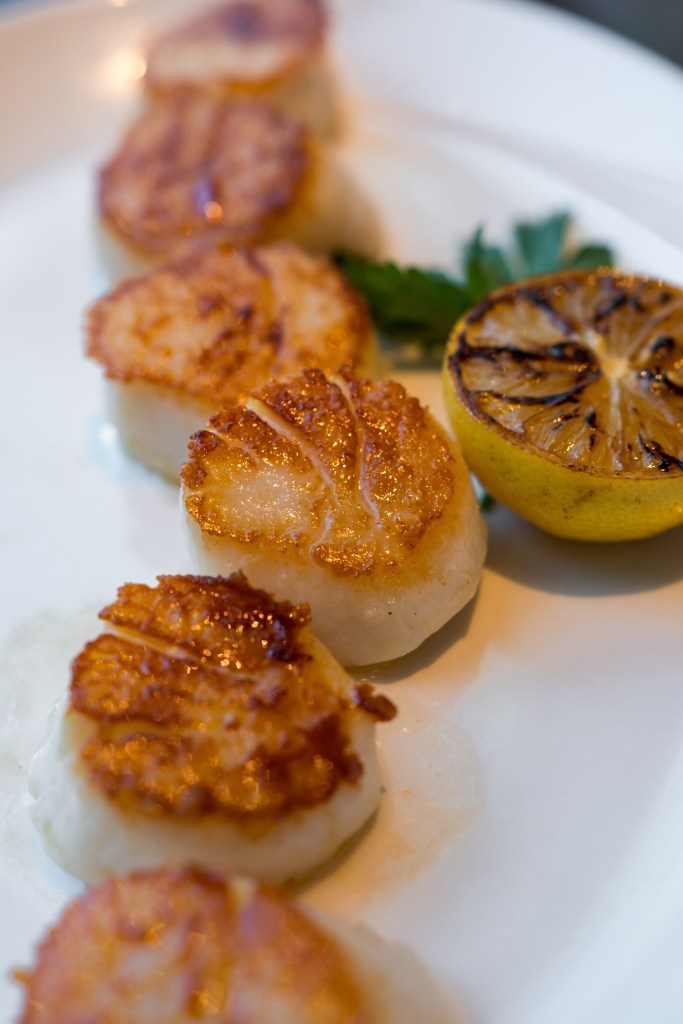 If you think Del Frisco's Double Eagle Steak House is just known for their filet mignon, that was your first mi-steak. (That will be the only pun, I promise.) At Del Frisco's, while the steak is always phenomenal, their seafood is also top of the line.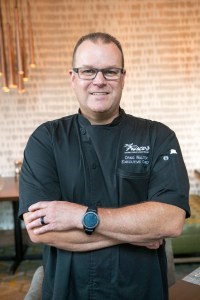 Chef Craig Walter only uses the best seafood around through Foley Fish Company located in Boston who practices sustainable fishing. Flown in fresh every day, all of the fish is traceable back to the boat it was caught on.
These scallops come from Georges Bank in the Nova Scotia area and are fresh. They're never pumped up with saline or preservatives.
Read more: Del Frisco's Double Eagle at Legacy West is not your Average Steakhouse
The scallops were prepared simply with a little Himalayan salt, lemon and charred on either side.
"All of our seafood is big and bold," says Chef Craig. "You can personalize [the dish], but we like to let the fish speak for itself. We do always encourage guests to dabble and get something a little different if they want to explore."
Other amazing seafood dishes include the Ora King Salmon, which is raised in a habitat that simulates nature in New Zealand. "It's the Wagyu of salmon and is prepared medium to medium rare," Chef Craig explains.
The fat truly oozes out of this piece of salmon, and it's cooked to be the perfect color of coral. It's definitely the nicest piece of salmon I've ever had the pleasure of eating.
Read more: Taverna at Legacy West
Another special the restaurant has until November is Alaskan Halibut that's line caught and flown in from Boston. This light fish is perfect if you don't want a heavy meal but still want something that will satisfy you.
Try and save room for dessert, the adult milkshake will make your taste buds jump for joy and their signature Butter Cake is something of dreams.