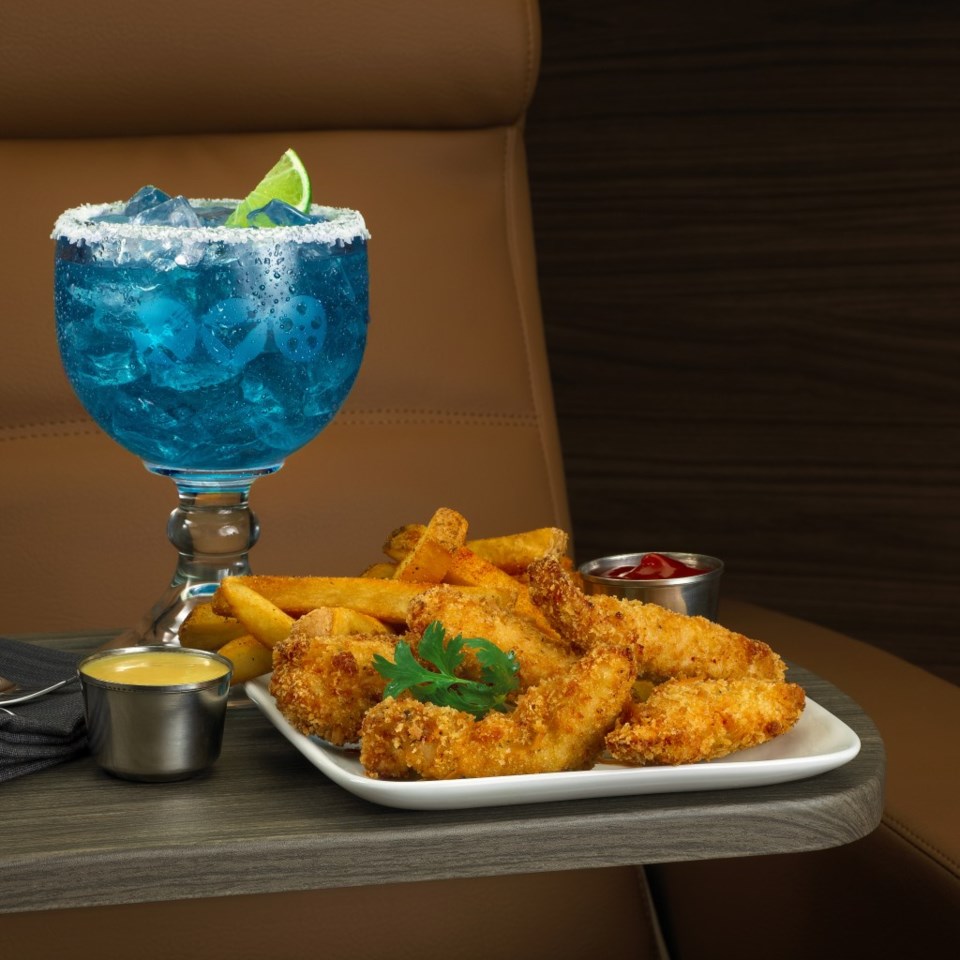 Don't fret—the coconut chicken tenders are still available! Although the menu of Studio Movie Grill (SMG) Plano has changed quite a bit, this favorite dish among many past regulars made the cut. Look forward to a ton of new menu items!
SMG Plano re-opened its doors in December after a mass renovation to create a new luxurious movie-going experience. An additional four extra screens brings the total to 12 screens and over 1,000 custom Inorca-leather lounge seats in stadium seating. Instead of the long table-top shared among each row, an individual dining table is connected to each leather seat.
Some of the best changes are what Executive Chef Thad Kelley brings to the table. Literally.
All of the food on their new menu is made with fresh ingredients, and several of the dishes are cleverly created with Sriracha. They have burgers, Tex-Mex, pizza, even St. Louis ribs and mahi mahi fish and chips. For those who love to save a little extra cash, SMG Plano offers deals on food and drinks. Enjoy a $5 house margarita on Mondays and 25% off all bottles of wines on Fridays and Saturdays using the alcohol-friendly daily drink menu. Every day a deal is available, including food. Savor the two-for-$25 combo that includes a starter and two entrees; add a delicious dessert, such as Nutella beignets for only $5 more.
Chef Kelley has also added a slew of new cocktail creations: Spiked Cherry Limeade, Ruby Soprano or XL Caribbean Hurricane, to name a few. For only $9, try the unique Mexican Chocolate "Cinn" comprised of Malibu Sundae rum, Chila 'Orchata milk, chocolate and soda.
Gather friends and family for drinks while watching first-run movies with a full American grill and premium bar menus all at the touch of a "Push for Service" button.
All photos provided by Studio Movie Grill.

Studio Movie Grill
4721 W. Park Blvd., Plano, Texas
studiomoviegrill.com