This year, North Texas isn't getting one new establishment from Lombardi Family Concepts, but two. And both are great. Previously, Local Profile detailed a visit to the newly opened Maison Chinoise. And now, it's the neighboring establishment's turn, Regines Lounge.
But lounges or speakeasy-inspired bars can sometimes feel tacked on, or like an afterthought. While Regines wasn't part of Maison Chinoise's original conception (the lounge came into being during construction when the neighboring space, a former MMA gym, became available), it is fully realized, beautiful and feels like part of the plan the entire time.
The drinks menu, for example, brings only one cocktail over from next door: The Way of Xian Wei, made with Suntory Toki, Knob Creek rye, smoked shoyu, demerara and Angostura. But you can never have too many old fashioneds, so they added another one: a fantastic duck fat-washed old fashioned made with Garrison Bros. small batch bourbon, black pepper, Angostura and ginger bitters.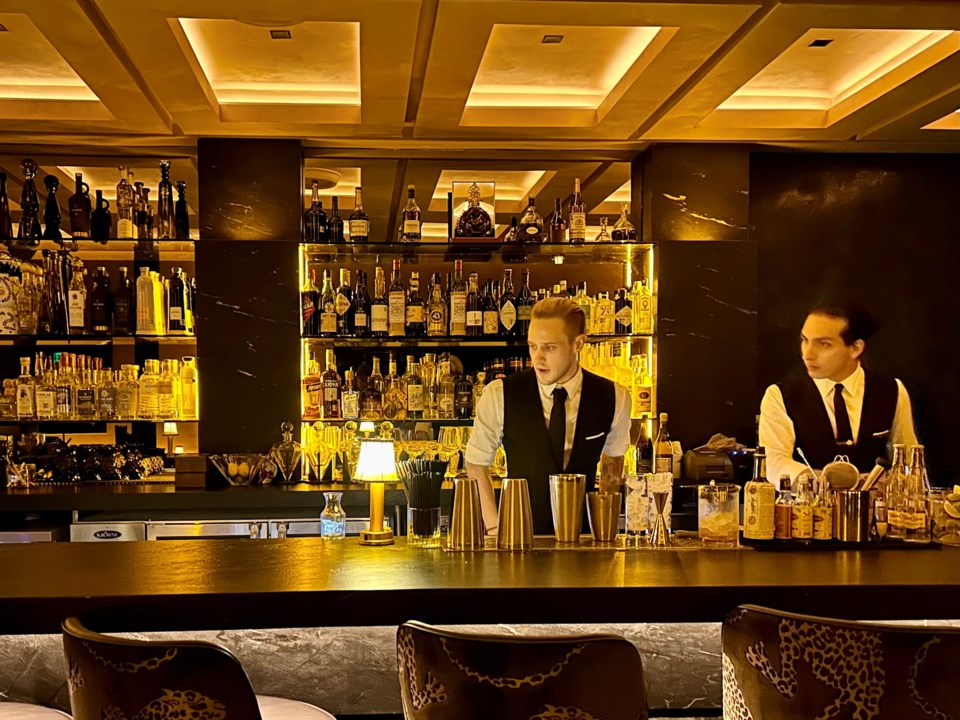 Beverage Director Andrew Stofko continues to experiment with garnishes and salts, also working in a great sake cocktail. Sake is, generally speaking, a less-than-ideal drink to add to a cocktail due to its lower ABV — at least lower than distilled spirit's! But, White on Rice (Infinity Vodka, creme de peche, nigori sake, white pepper and lemon), is one of the best drinks on the menu.
Like the neighboring Maison Chinoise, the food is delicious and fairly priced (there are extravagances, though, like $888 Osetra premium caviar paired with a high-end bottle of tequila or vodka). There is bottle service on the weekends, too.
Regines is a perfect nightcap after a meal at Maison Chinoise, but also could be — and should be — a stop by itself.