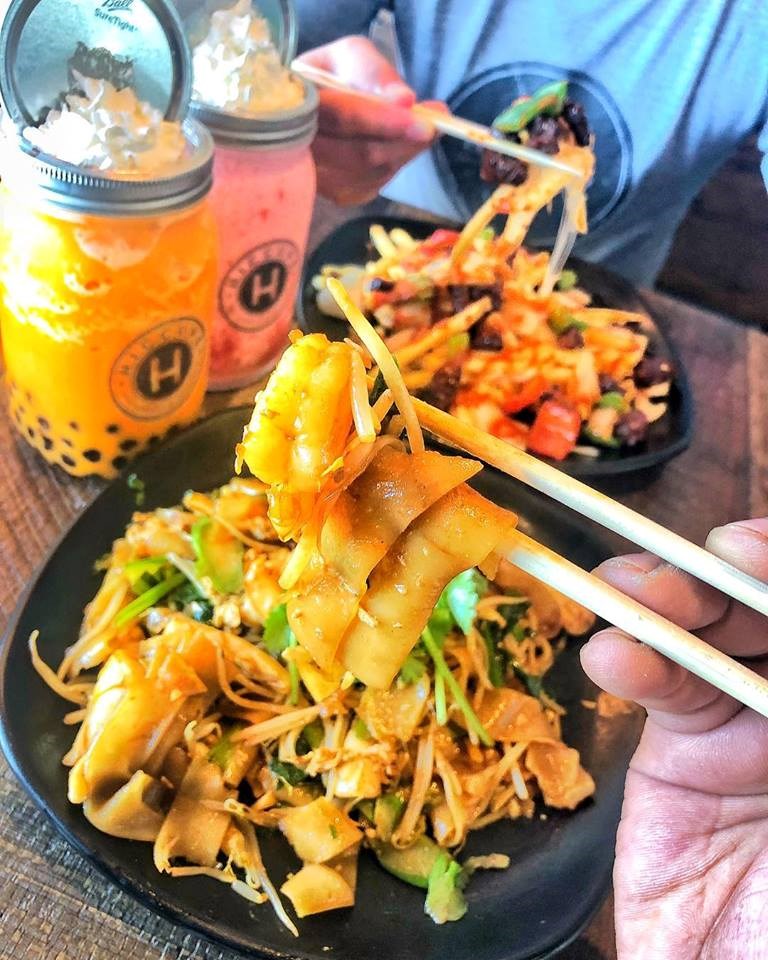 Frisco will soon be home to California-based Hiccups Tea House, an Asian fusion fast casual restaurant offering noodles, pho, Asian-inspired hot wings, boba drinks, smoothies and more. Sharing Hiccups' new Frisco outpost will be Churroholic, a craft churro shop specializing churro ice cream sandwiches, churro flavored coffees and other Spanish-inspired dessert items.
Read more: Plano Profile becomes Local Profile of Collin County
Apart from the savory bites like the Garlic Noodles with Shaken Beef, Hiccups will also offer a variety of indulgent sweet treats, like coffee floats, mango chamoy smoothies, and matcha milk teas. Snack items like fried calamari and Hiccups' signature Sriracha Sizzlin' Fries will also be available for purchase. The Sriracha Sizzlin' Fries come topped with shaken beef, onions, bell pepper, mozzarella cheese and Sriracha sauce.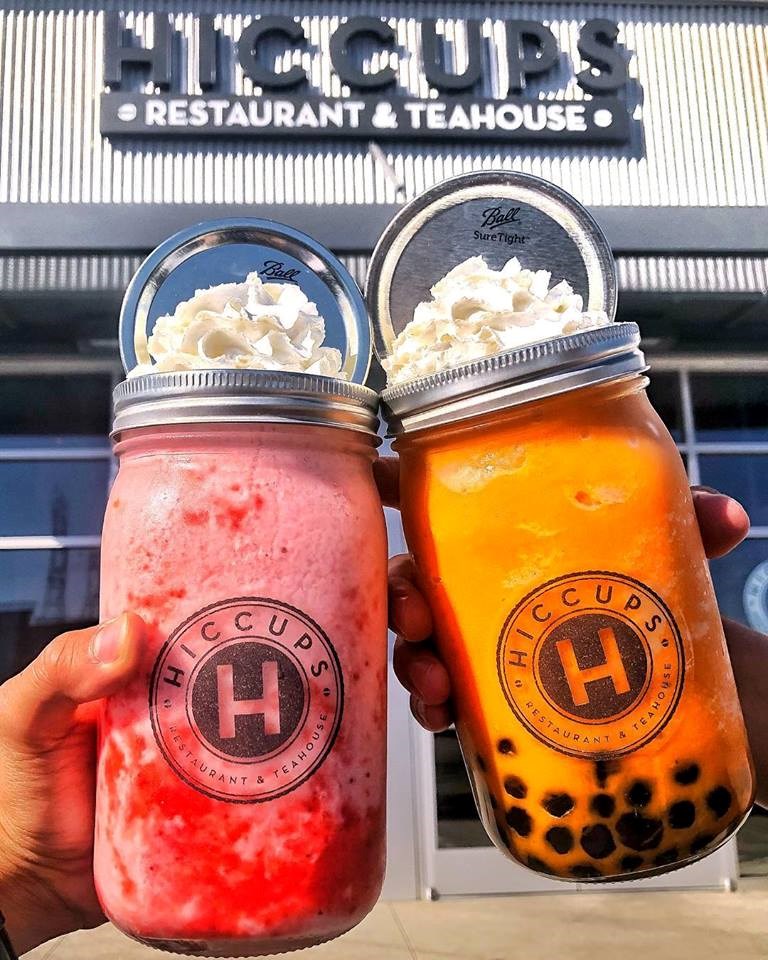 Churroholic will offer its own twists on the Spanish treat in the forms of churro sandwiches and churro sundaes. Toppings for Churroholic's ice cream sandwiches include toffee crunch, sprinkles, Oreo cookies, crushed almonds, coconut flakes, and Fruity Pebbles. They will also offer specialty ice cream flavors like salted caramel and horchata.
Drinks include The Mexican Coco Spice, which consists of Mexican hot chocolate, steamed milk and espresso. Another must-try is the Horchata Latte.
Read more: A foodie shares his best bites across Collin County
Hiccups Tea House & Churroholic open in Frisco on March 12 at 11 a.m. The Frisco openings will be the first in Texas, with another Hiccups Tea House & Churroholic location planned to open in Richardson's restaurant park in April. Locations are also slated to open in Houston and San Antonio later this year.
Hiccups Tea House & Churroholic
9144 Prestmont Place, Frisco
Hours:
Every day: 11 a.m. – 10 p.m.
More: 972.292.9515 | hiccupsteahouse.com | churroholic.com