Hickory, Kent Rathbun's elevated take on burgers and barbecue, just announced a new lunch special that will provide Plano-area diners with a delicious lunch for just $5.99. Each week, the restaurant will feature a new lunch special—from pulled pork tacos to smoked chicken and sides—that's comforting, filling and economical.
The weekly specials kick off today and will include:
April 4 to April 8
Housemade Smoked Sausage with Blackstrap Molasses Baked Beans
April 11 to April 15
Pulled Pork Tacos with Roasted Corn Pico de Gallo, Cajun Hollandaise and Cilantro-Lime Rice
April 18 to April 22
Pulled Chicken BBQ Sandwich with Hand Cut Fries
April 25 to April 29
Smoked Chicken with Apple-Chayote Slaw and Crispy Tortilla Strips
"Being located at a major intersection and near many large businesses, Hickory is uniquely situated to be the area's go-to lunch spot," said Kent Rathbun. "We're launching these weekly specials to ensure that everyone can enjoy an affordable, hearty lunch without having to compromise. We'll get diners in, out and back to work quickly, but for those who've got some extra time to spend, our relaxing restaurant, bar and patio offer the perfect midday break."
Hickory, it's smokin' good!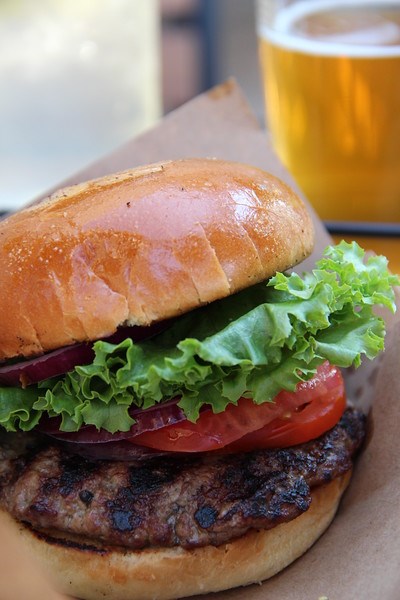 If you've not yet tried Hickory yet, here's some reasons why we think you should!
The Hickory menu features several burger options—from your basic cheeseburger to more creatively topped fare like the Farmhouse Burger with pepper-crusted apple wood smoked bacon and fresh farm egg—as well as Texas-style barbecue, including smoked brisket, ribs and wood grilled pork loin rack.
A plethora of comforting sides! Granny Smith apple coleslaw, burnt end baked beans, baked potato salad and waffle-cut Maytag blue cheese fries.
Homemade condiments, including bread and butter pickles, spicy dill pickles as well as different sauce options to ensure each diner can customize their barbecue to their exact specifications.
Specialty cocktails such as a barrel-aged Old Fashioned, the Killin' Thyme (vodka, cucumber, lime, soda, thyme), as well as favorites like the Moscow Mule and Classic Martini.
They have a beautiful patio—perfect to enjoy this gorgeous spring weather!
Hickory
8100 Dallas Pkwy, Plano
972. 712.7077
kentrathbun.com