Buzzfeed recently ranked the Nutella Donut by Hurts Donut #2 in their list of "33 Doughnuts You Must Try Before You Die". Hurts Donut are due to open in very soon in Frisco, and the Nutella Donut is just one of a long list of over-sized treats on the menu.
Hurts Donut specialize in over-size doughnuts and make over 70 varieties daily. Although they haven't yet announced an open date, we do know they'll be located at 3288 Main St., Ste. 101, at the new Teel Crossing Center. Oh and they'll be open "25 hours a day, 8 days a week." Now that's commitment to service!
Follow them on Facebook for updates and doughnut giveaways!
Here's just a sneak peak of what you can expect from Hurts Donut.
Donut Milkshakes!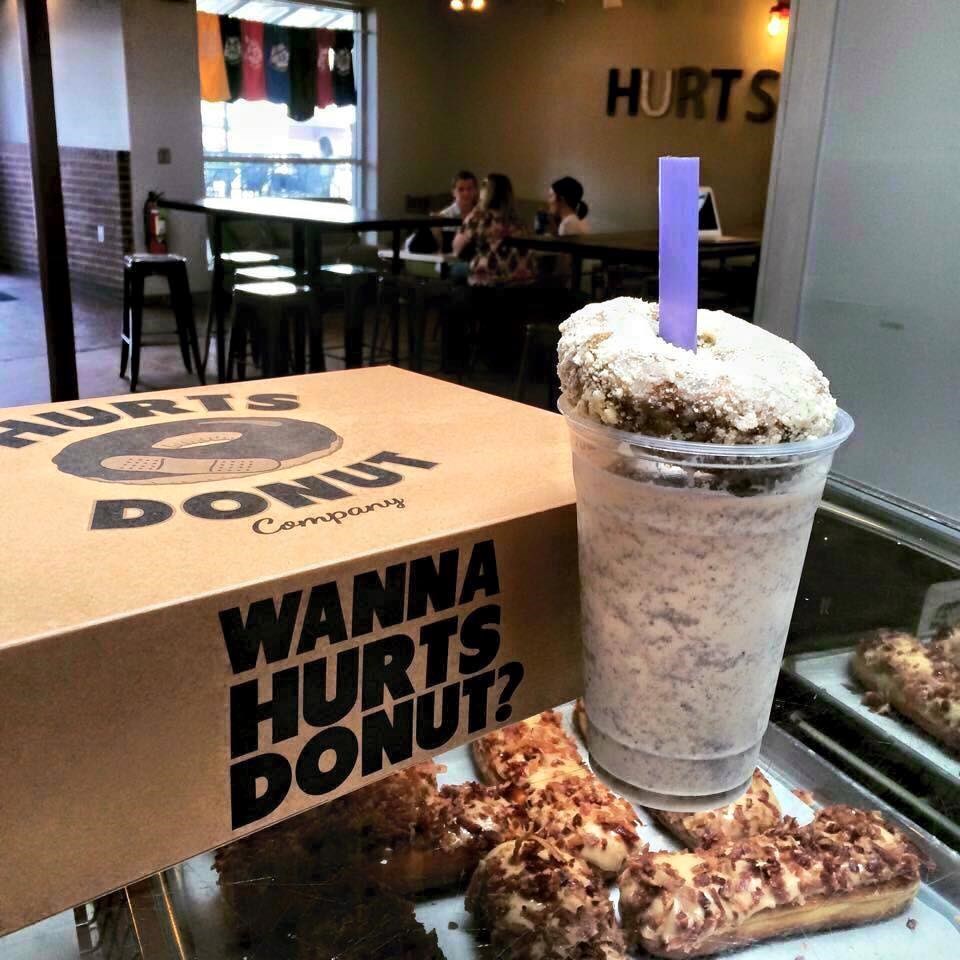 Brace yourself. Hurts Donut in Frisco will offer a variety of doughnut milkshakes.
The Maple Bacon Long John.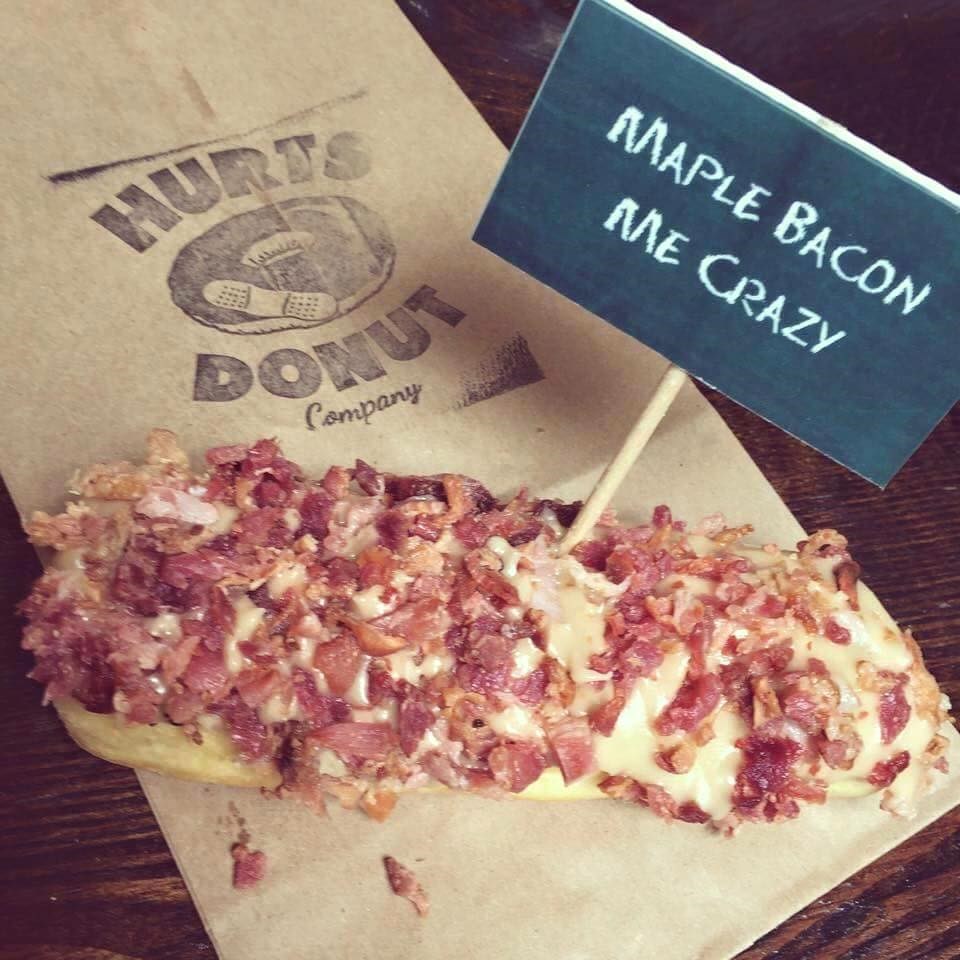 Their signature doughnut is topped with maple glaze and bacon. Bacon. Lots and lots of bacon.
Monster Cookie Dough-NUTS!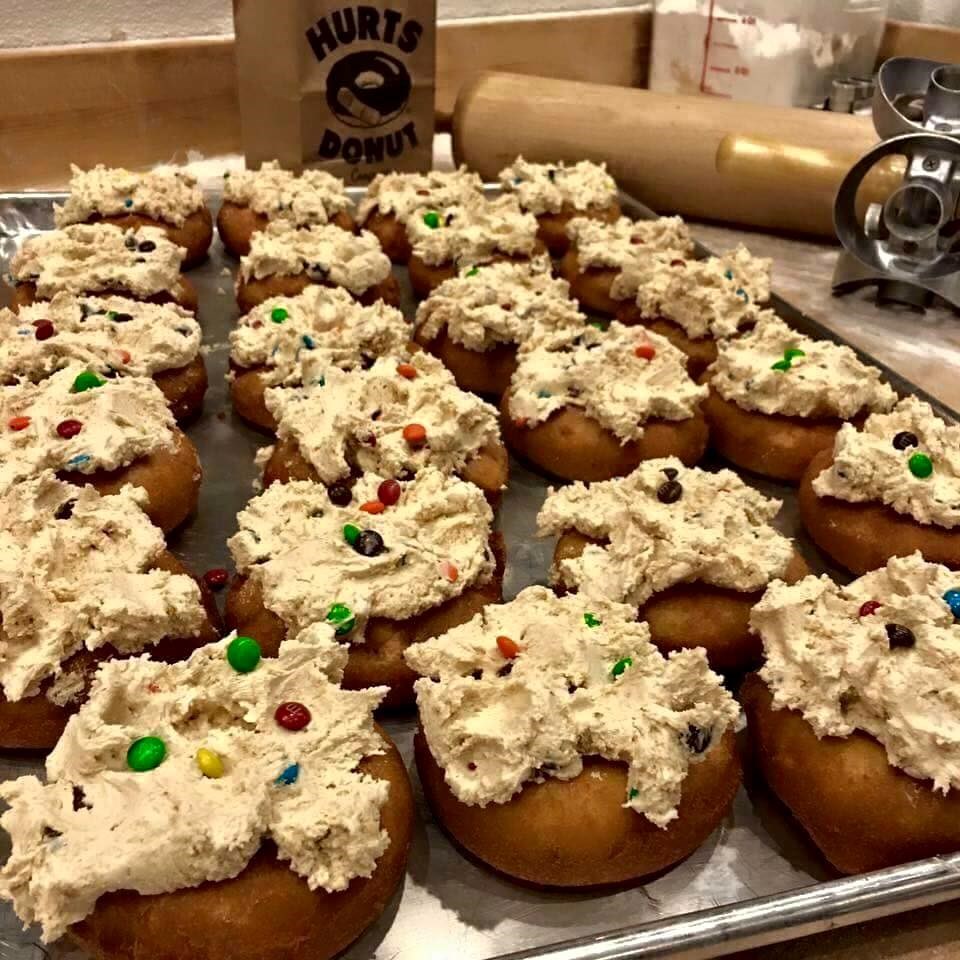 Doughnuts topped with cookie dough. Because, why not?
Their own take on Strawberry Shortcake and Strawberry Cheesecake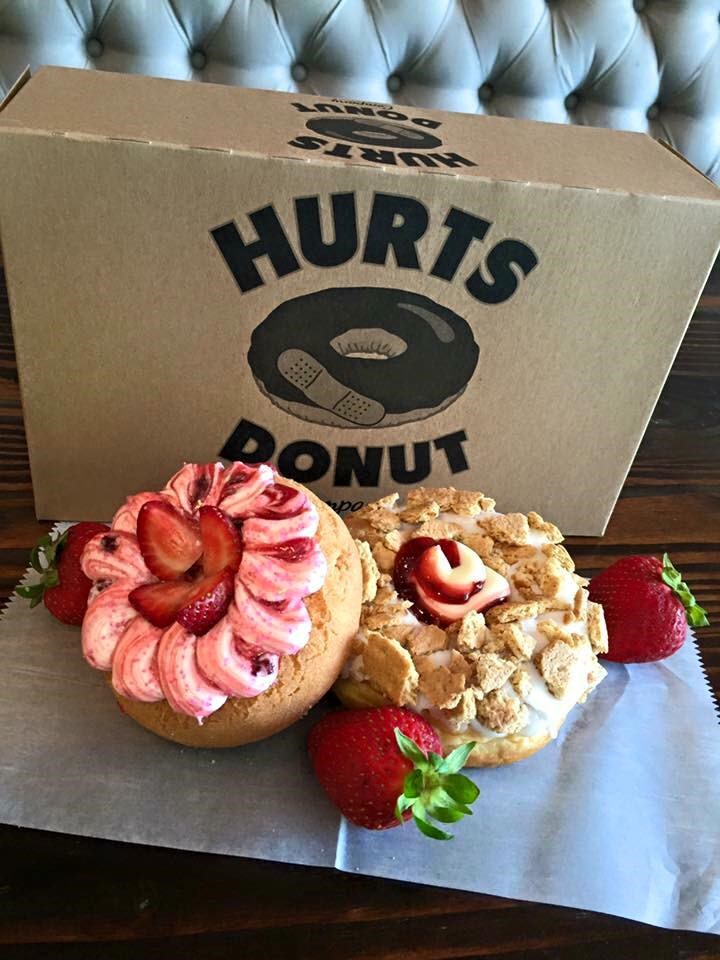 The Strawberry Shortcake and Strawberry Cheesecake doughnuts were a summertime special at other locations of Hurts Donuts. Just imagine what they'll come up with for their grand opening this fall in Frisco!
The Spaced Out Donut Sundae!
A scoop of ice cream, covered in caramel, Butterfinger, M&Ms, and a slice of Milky Way served over a soft chocolate cake donut dipped in chocolate icing! A uniquely delicious menu item at Hurts Donut. Could you finish it?
Apple Pie Donuts "Just like mom never used to make"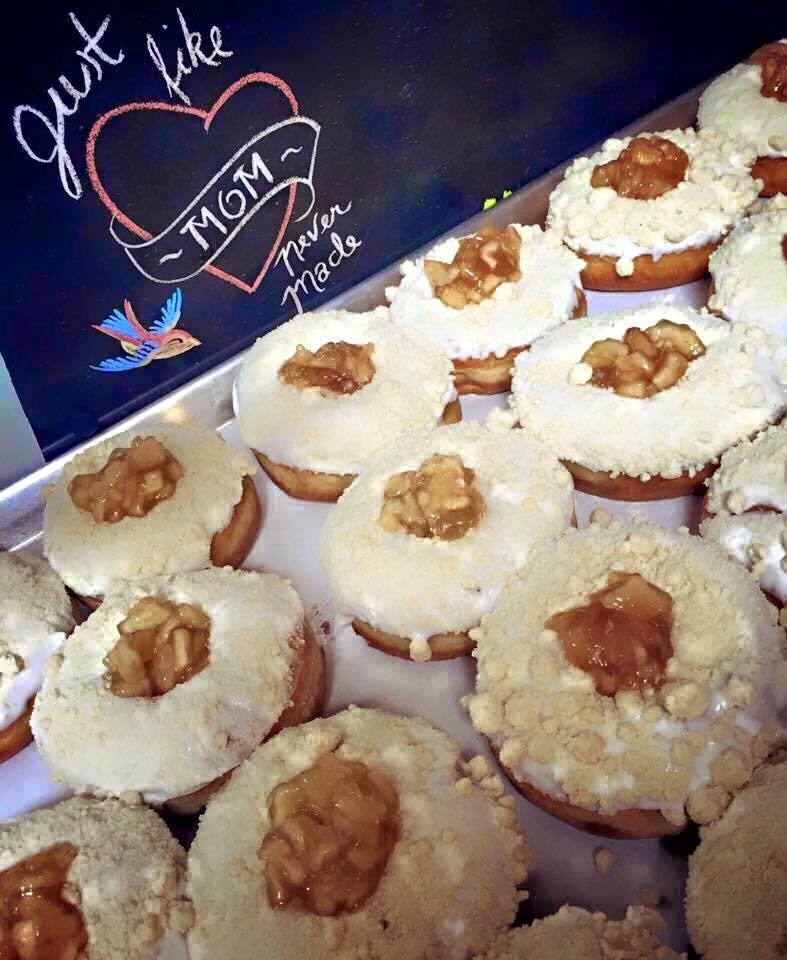 An American classic, made even more American.
Doughnuts stuffed with Nutella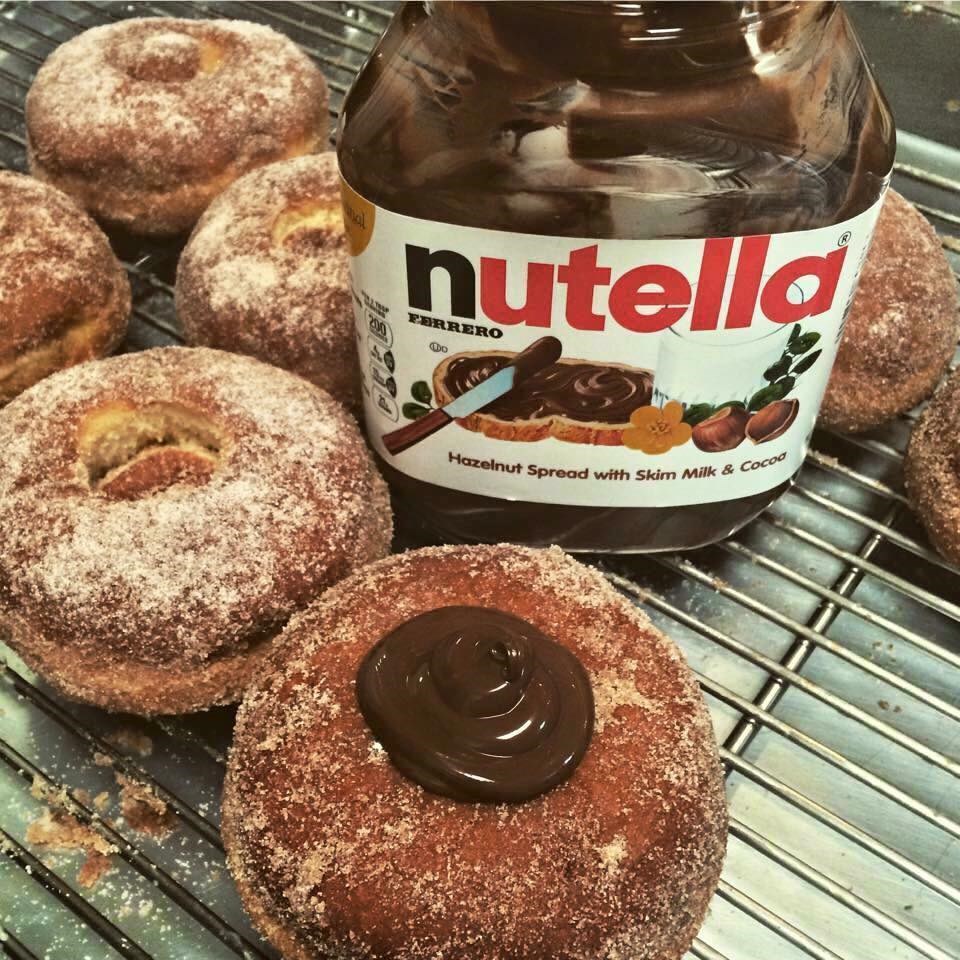 The Nutella Donut from Hurts Donut was Ranked #2 by Buzzfeed in their list of "33 doughnuts to eat before you die".
Marvel-ous doughnut "birthday cakes"

A Spiderman doughnut makes for a very happy birthday indeed.
And lots more!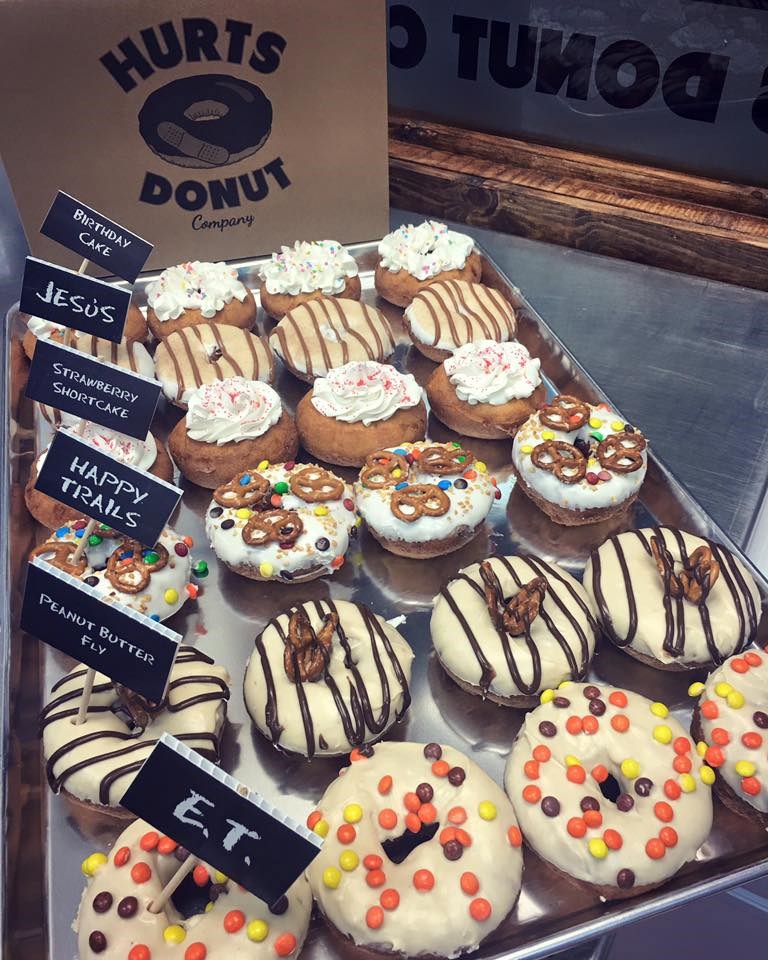 Hurts Donut bake 70 big, fast, delicious varieties every single day.
Coming soon to 3288 Main St., Ste. 101 Frisco, Texas!