Heidi Ackerman first fell in love with ice cream while watching Food Network. Well, she didn't really fall in love with ice cream, but she did become obsessed with using liquid nitrogen to make it. Liquid nitrogen creates an exceptionally small ice crystal by flash freezing the cream, giving it an incredibly smooth, creamy texture.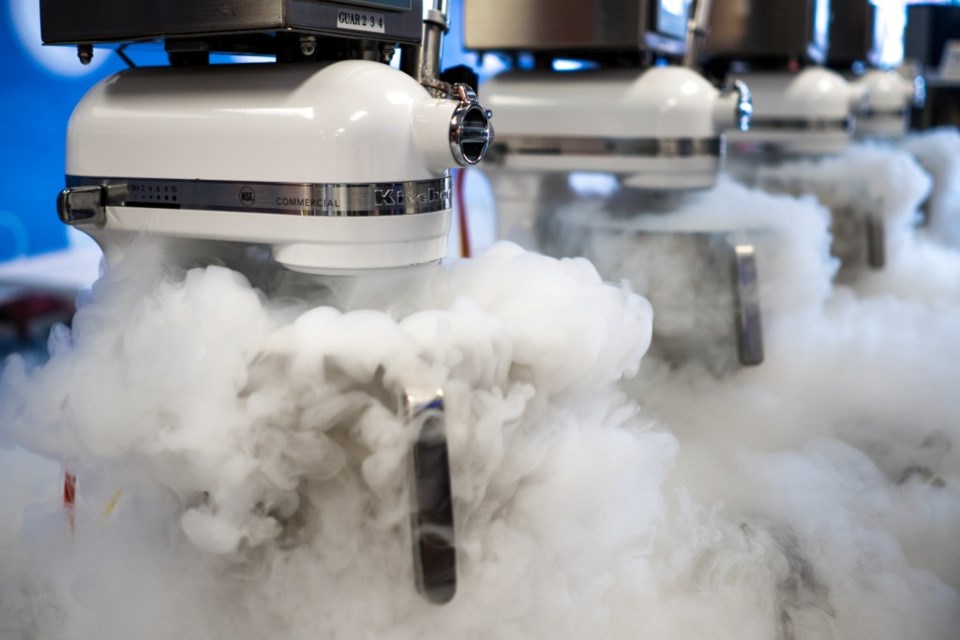 Each order is made individually, so not only is it as fresh as it can possibly be, but the liquid base can be customized for just about any dietary need. There are dairy-free options like coconut, soy and almond milk, as well as sugar-free choices.

"I have one family [that comes in often], and they can only drink goat's milk because of their allergies, so they just bring it in for me and I use it to make their ice cream. It really is a treat for them."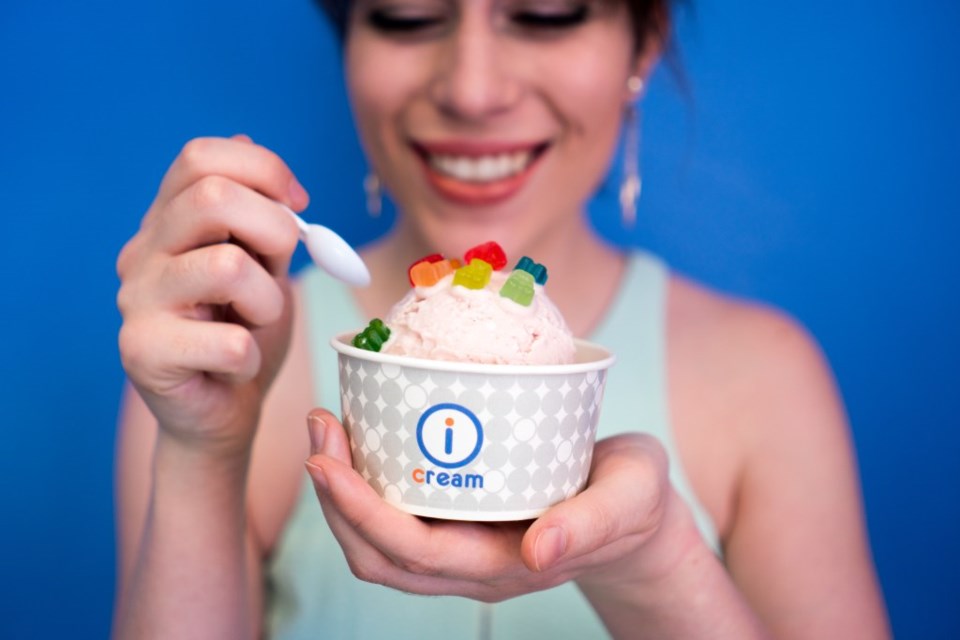 I decide to try a few different options: Mom's Favorite, chocolate made with regular cream, Nutella and raspberries; StrawBEARy Lemonade, strawberry and lemon made with coconut milk and topped with gummy bears; and mint made with regular cream and chocolate chips, topped with a Kit Kat.

First, the three liquid mixtures are poured into commercial grade Kitchen-Aid mixing bowls. Then with childlike excitement and the intensity of a mad scientist, Heidi turns on the liquid nitrogen. Fog begins to pour out of the bowls and swiftly consumes the counter and floor. Just as quickly as the fog arrives, it vanishes, but now your delicious treat is ready to eat.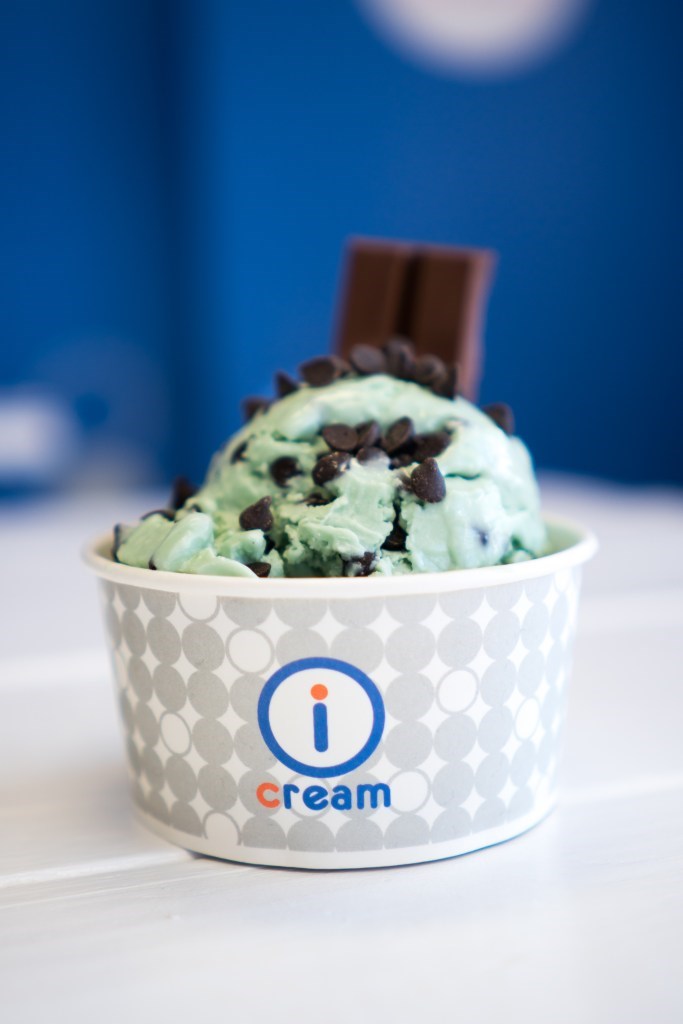 The texture of the ice cream is different than store-bought options or those from a traditional scoop shop. The mint is undeniably fresh with a consistency somewhere between scooped ice cream and soft serve; it's my favorite. With so many options, anyone can find a mixture that works for them.

iCream
9250 Dallas Parkway, Suite 150
Frisco, TX 75033
icreamfrisco.com