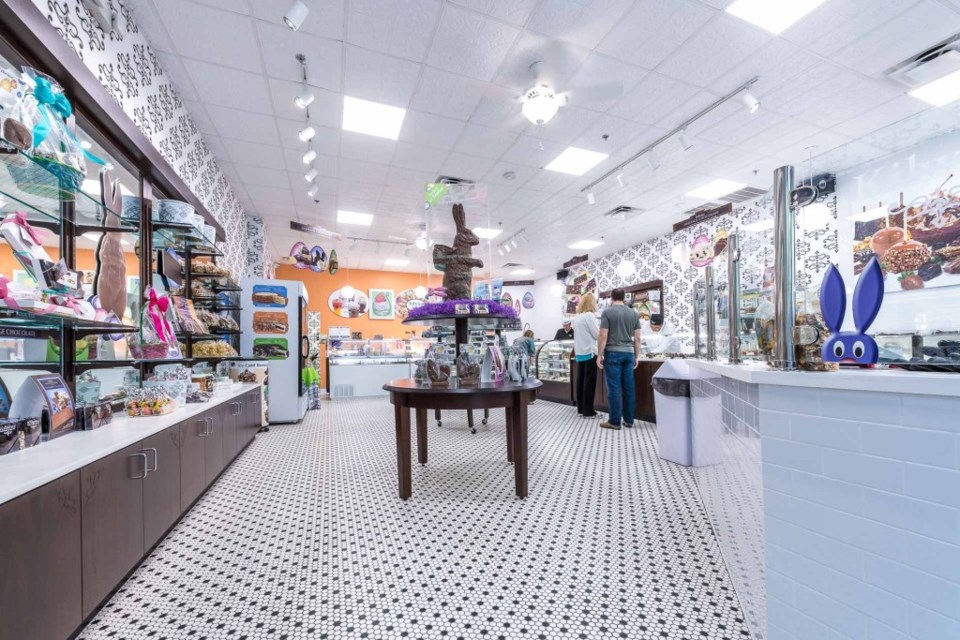 It is a truth universally acknowledged (at least by Plano Mayor Harry LaRosiliere and the Plano city council) that Plano has everything … except a beach. Well, with the recent opening of Kilwins Plano at The Shops at Legacy (the first Kilwins in Texas), Plano now has a taste of the beach.
Founded by Don and Katy Kilwin in 1947 in Petoskey, Michigan, Kilwins is famous for their Mackinac Island Fudge and "original recipe" sea salt caramel ice cream. The brand now has 115 stores nationwide.
Read more: At Layered in downtown McKinney you can get a cappuccino with your face on it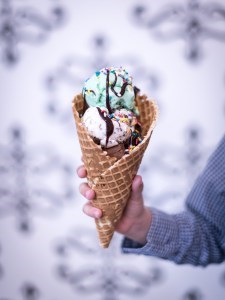 Born in Michigan but raised in Veracruz, Mexico, as a child Alejandro Rodriguez would return to Michigan with his family for summer vacations. A stop at Kilwins was always a highlight of their trip.
Today, Alejandro and his wife, Mili, are the owner/operators of Kilwins Plano located at 7161 Bishop Rd at The Shops at Legacy. Mili, who worked at GE Capital in Frisco but took a break when her first child was born, is leading the operations of Kilwins Plano. "The dream is now a reality," she says. "It is a great company to be a part of. The quality of our products, show the time, effort and passion everyone that works for the company has."
Having lived in Collin County for many years, Alejandro and Mili knew The Shops at Legacy was a perfect fit. "There was no place to get a little desert after dinner, or some premium quality ice cream … or chocolates," says Mili. "And, we also have our in-store 'kitchen' where customers can watch us making the Mackinac Island Fudge, caramel, corns and brittle. People love to stop by after dinner or while shopping at The Shops of Legacy."
I visit is with my husband, Philip, and our two-year-old, Theo. We had so much fun, I know we will be back.
Our first stop is the Mackinac Island Fudge which is handmade in store. We watch as the ingredients are carefully blended together, eventually rolled out onto shiny white marble and cut into delicious slabs. Both the method and recipe heralds back to the 1940s and must be why it tastes so good I couldn't stop eating it. There's no elegant way to describe it, it's simply good: sweet and creamy with a melt in your mouth texture.
Read more: Fall for macarons at Savor Pâtisserie, McKinney
As Theo grabbed chunks of fudge out of my hand,I managed to distract him with a chocolate covered oreo: one of the most popular treats at Kilwins Plano. Coated with Kilwins "heritage chocolate", made at their headquarters in Michigan, but hand-dipped in store in Plano, these oreos are a decadently rich and fun treat decorated in a variety of sprinkles and cute icons like bees, footballs and flowers.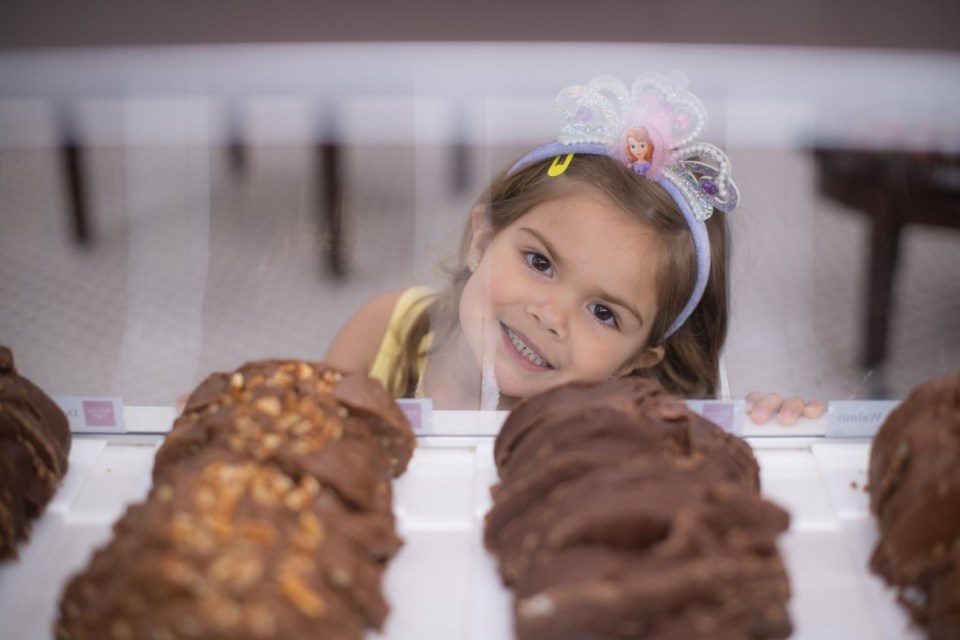 I want to try it all. But after a bite of Sea-Salt Caramel (amazing!) and a nibble of a Dark Cashew Tuttle (they also have milk chocolate, pecan, peanut and macadamia varieties), I've saved just enough space for an ice cream.
With 24 flavors of "original recipe" premium ice cream to choose from I take a taste of toasted coconut, superman, cake batter and Marsh-Mallow S'more before choosing a waffle cone (made in store) with one ball of chocolate, one of toasted coconut and topped with mint chocolate chip. I finish it off with a drizzle of thick chocolate sauce and a handful of sprinkles.
Read more: How Katherine Clapner is doing chocolate her way at Dude, Sweet Chocolate
I head out of the store, ice cream in hand, for a stroll around the lake at The Shops at Legacy. I can almost imagine I'm oceanside on the beach at Mackinac Island.
Kilwins Plano
7161 Bishop Rd, Plano
Texas, 75024
(469) 298-0941
www.kilwins.com