Public School 972 (PS 972) in Addison feels like the chicest classroom in the world. Globes and fake apples sit among classic books like Fahrenheit 451 and The Giver.
Larger than life multiplication cards hang from the ceiling, old school typewriters are adhered to a wall in a perfect grid, while nearly 20 manual pencil sharpeners are anchored to a partition.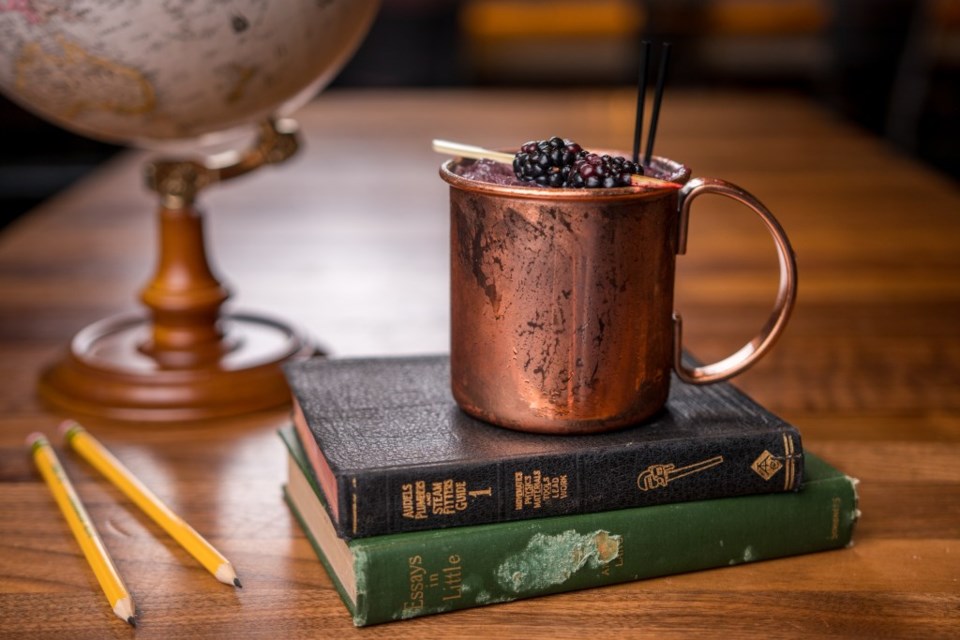 PS 972 gets an A+ for decor and atmosphere, and they're highly educated on drinks and food. If you like Moscow Mules get their Crushed Velvet made from Tito's Vodka with blackberry and blueberry reduction; it's surprisingly refreshing with just the right amount of ginger.
Through the Grapevine, is a must-try for Martini lovers. Made from Junípero Gin, Bonaire Liquor, muddled mint leaves and grapes, it's light and fresh with just enough sweetness that knocking back a few after a long day of "studying" wouldn't be difficult.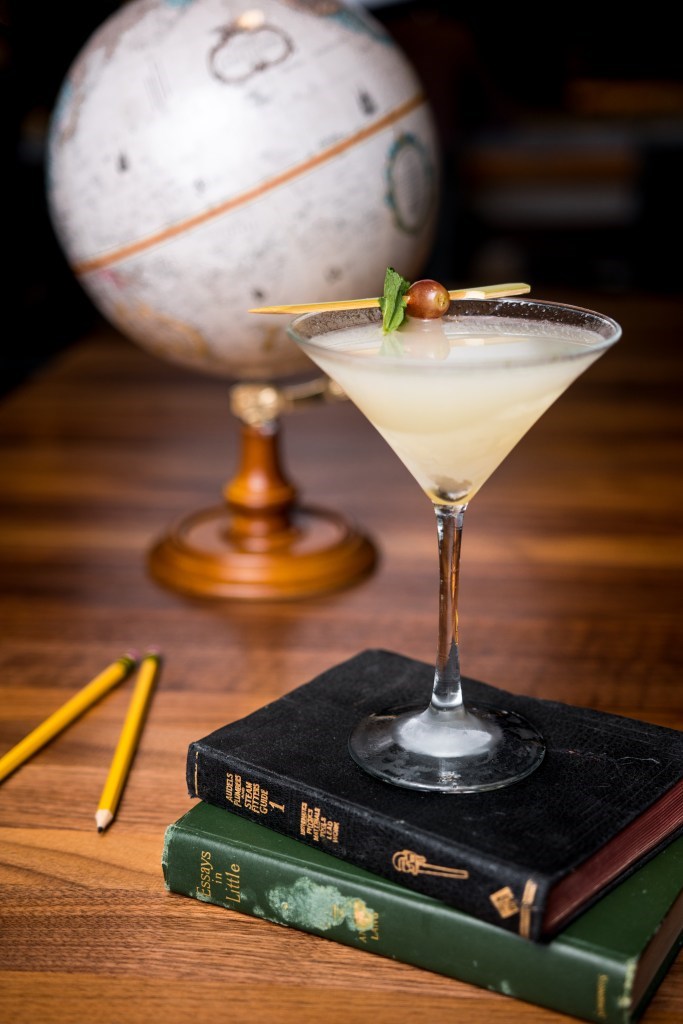 Every day from 3 p.m. to 7 p.m. enjoy "recess" with discounted drinks and food like the Ahi Tuna Poke made with pickled cucumbers, green onion, cilantro, passion fruit and served with taro chips.
Get some friends together for a study group and hit the books, and drinks, at PS 972.
Recipes
Crushed Velvet
Tito's Vodka
B&B Reduction
Lemon
Lavender Syrup
Lavender Bitters
Ginger Beer
Blackberries on a stick for garnish

Directions: Combine ingredients in copper mug. Shake and strain over rocks. Top with Ginger beer and garnish with speared blackberries.
Through the Grapevine
2 oz. Junipero
0.5 oz. Combier
5 Grapes
3 Mint leaves
.75 Simple Syrup
.75 Lime
Tonic (Not House Tonic)
1 Dash Orange Bitters
Grape and Mint Sprig for garnish

Directions: Muddle grapes, mint and simple syrup. Add Junipero, St. Germaine and lime. Shake and strain. Top with tonic and garnish.