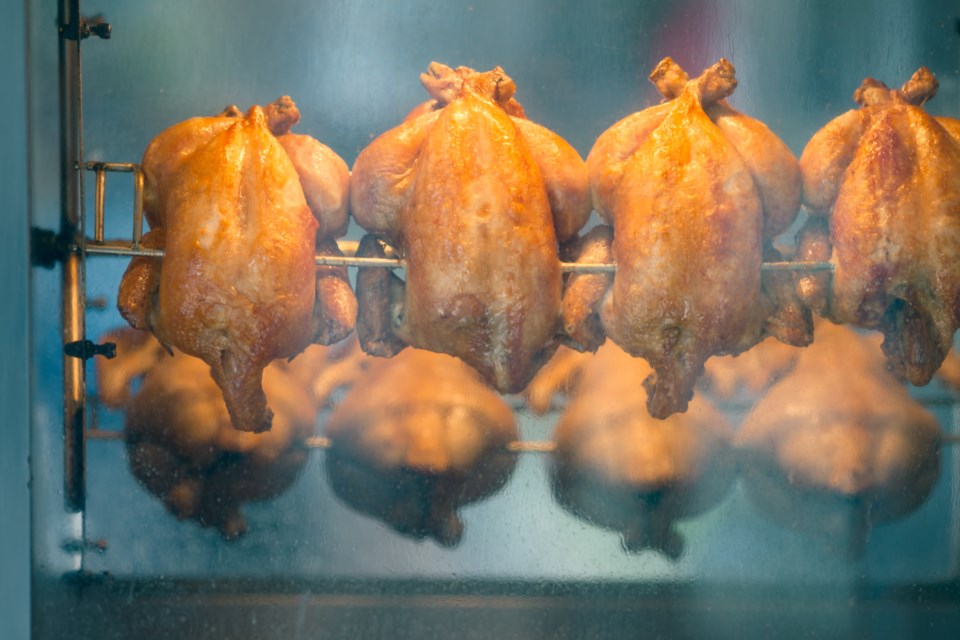 Dallas chef Ryan Carbery has partnered with Tim McLaughlin, a pit-master from Lockhart Barbecue, to open a new restaurant in Plano.
The restaurant, Farmbyrd Rotisserie & Fry, will open this December in the Parker Preston Crossing Shopping Center, reports Dallas Culture Map. It's taking over the spot that was previously a Burger House and Chuck's Burgers.
"The neighborhood is perfect for what we're doing," Carbery told Dallas Culture Map. "There are people there who are driving down to Bolsa and other restaurants that we feel like we can serve."
Farmbryd's concept takes a unique spin on the usual rotisserie and fried chicken. Both will be cooked in a New American style, not your typical Southern chicken. Whole, half, and quarter birds will be available to purchase, but there is not a focus on wings.
Beyond the meat: sides will be more gourmet like fried artichoke with goat cheese; there will be variety of Romaine and baby kale salads and wraps; as well as a full bar with cocktails and craft beer.
"I have young kids, and we're always trying to figure out a last-minute dinner," Carbery says. "You can't eat pizza four nights a week. We get rotisserie chicken all the time. That's a big part of it.
"And then chicken is a big trend right now," he adds. "It's a big comfort food, it's multicultural, and everybody eats it."
Another element to the chicken is where it's from. Carbery has a supplier in Colorado who uses no antibiotics or hormones on the chickens. Decor will also incorporate recycled materials like reclaimed, century-old wood from a shop in downtown Plano.