Sixty Vines, the newest restaurant from Front Burner Restaurant Group, is open. Buzzing with hype, Sixty Vines was marketed to be a celebration of the freshness and decadence of Napa Valley. Sixty Vines is a place to relax and unwind with a glass of wine, poured and served at its best with a state-of-the-art free flow tap system.
Read more: What to expect from Sixty Vines Restaurant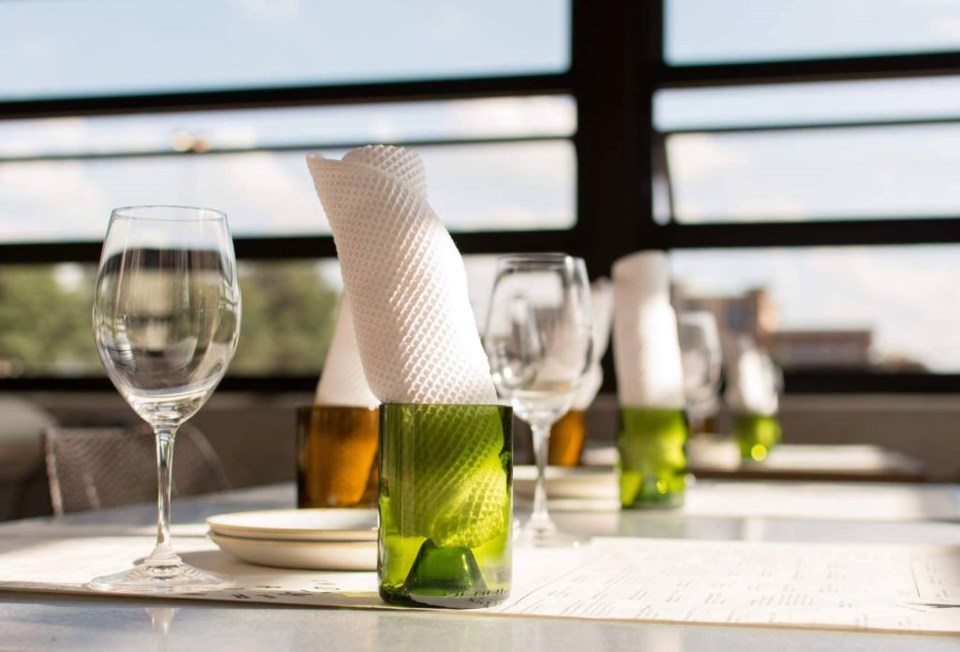 The main restaurant has an open floor plan, full of natural light that shows off the elegant, modern setting. The greenhouse, the outdoor eating area, is attached. Sixty Vines is ambitious, and from concept to table it just works. Even the bathroom impressed us.
Everything we tried at Sixty Vines was indulgent without being heavy, which can be a difficult balance to achieve. We began with the Salumi & Cheese board. In fact, this is the perfect choice to complement an afternoon glass of wine, either as a starter or a stand alone snack. It pairs exceptionally well with any of the wines, like the Vine Huggers "Au Naturel" Chardonnay, and comes piled with salami, prosciutto, local sausage and Texas and California cheeses. The combinations here are endless.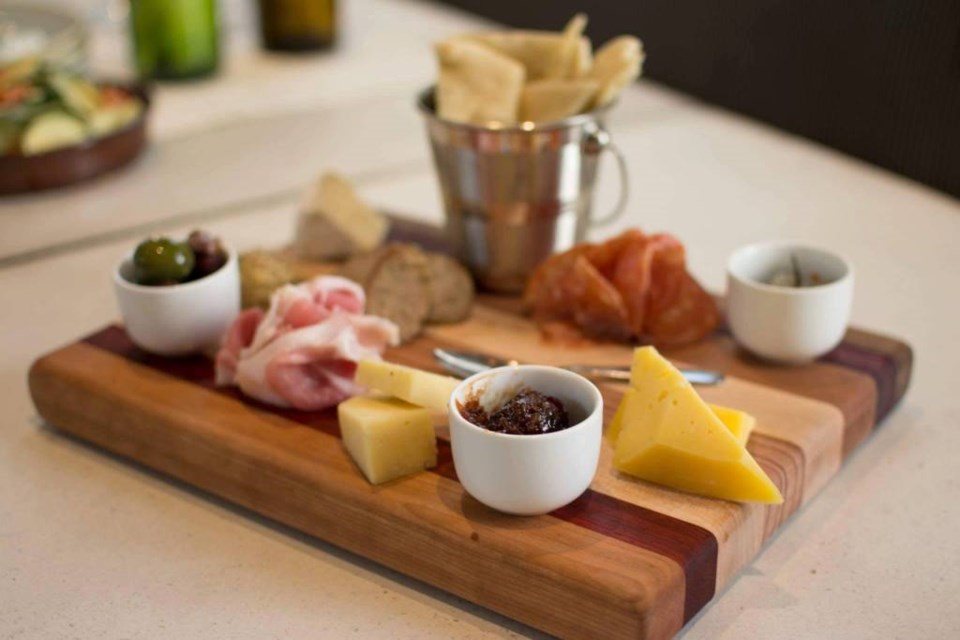 For wine, there are hundreds of options and you really can't go wrong. The free flow tap ensures that every glass is ideal and you can try wine by the bottle, the glass, the half glass or in flights of three. There's also a generous happy hour and we happened to visit on Tuesday, when there's a special on Rosé wines, Rosé all day. The waitstaff is knowledgeable and friendly; we discovered that our server, Michael, is actually a level one sommelier and from starters to dessert, all his recommendations were spot on.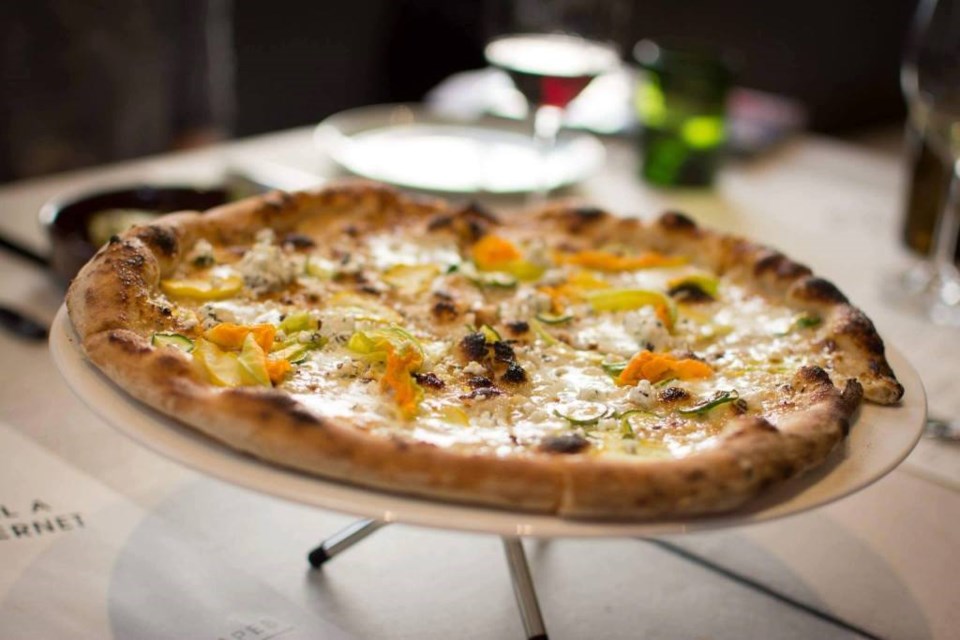 The pizzas and pastas are fresh and elegant with seasonal options, and the list of mains includes Steelhead Trout–which pairs surprisingly well with the Ken Wright Pinot Noir–Rib Pork, a whey-brined bone-in chop and Waygyu.
Nothing is so heavy that it will ruin your appetite for dessert, which is good, since Front Burner has some truly exceptional desserts, like Whiskey Cake's namesake, whiskey cake. Fans of that will die for the Deviled Affogato, devil's food cake, salted caramel ice cream, coffee caramel and a nitro cold brew coffee shot. Wow.
With infinite elegant combinations, you can't go wrong. Whether it's for a relaxing happy hour, dinner, or brunch–coming soon–get to Sixty Vines as soon as you can for a true taste of the Napa Valley. You won't be disappointed.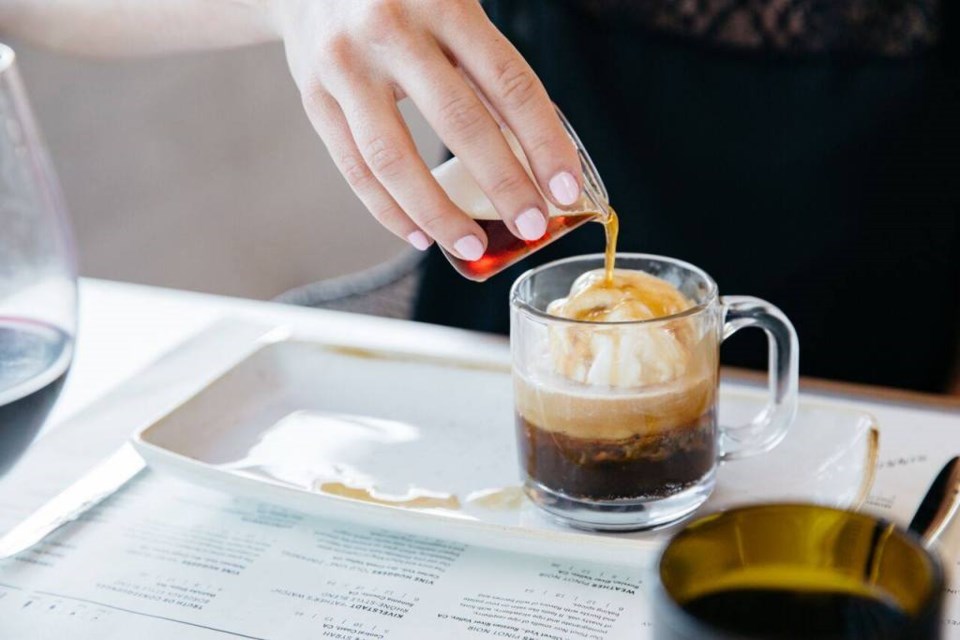 Sixty Vines
Hours:
Dinner | Monday – Sunday 5 p.m. – on
Coming soon – Lunch & Brunch
Where: 3701 Dallas Pkwy., Plano, TX 75093
More: 469.620.8463 | sixtyvines.com