Chef Paloma, the executive chef of the Crest INFINITI Event Staff, loves cooking with garlic and wants to cook for Gordon Ramsey one day. When she isn't in the kitchen, you'll probably find her remodeling an RV.
Chef Paloma is a featured chef at the American Heart Association's 2018 Collin County Heart Ball. For more information about the Heart Ball visit collincountyheartball.heart.org.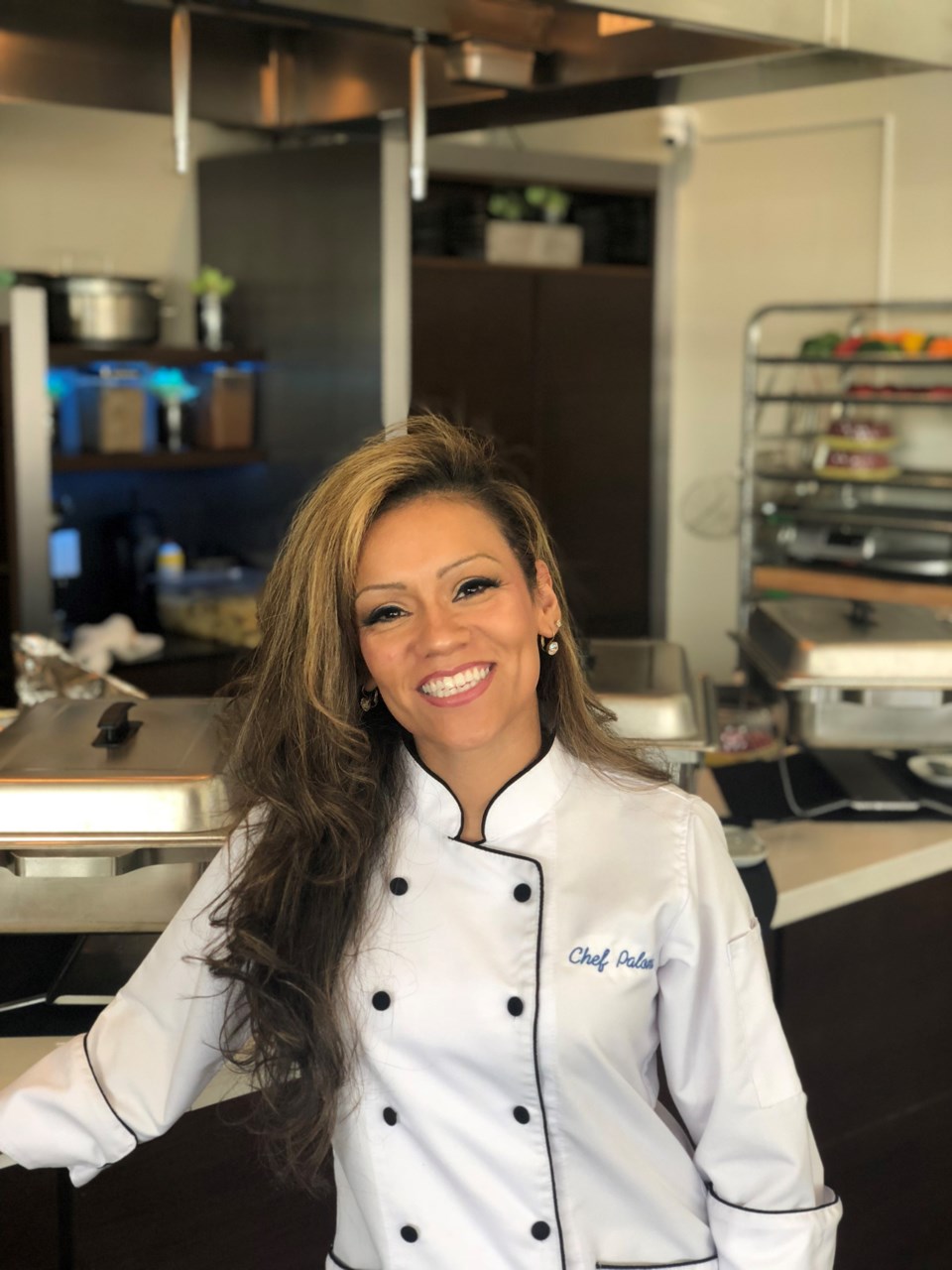 When did you know you wanted to be a chef?
I started to cook at a young age, and I discovered my passion for culinary arts through my stay in Australia.
How did you get into the cooking business?
I started as a waitress in fine dining resorts in Australia, then worked my way into the kitchen working along a few of Australia's well respected chefs. I also did several apprentices during my travels in France and Spain.
Read more: Talking steak and seafood with Chef Justin Yoakum of Fleming's Prime Steakhouse & Wine Bar
Who taught you how to cook?
My mom taught me how to cook at age 10. I assisted with making homemade tamales, flour tortillas, etc.
What has been your favorite memory as a chef so far?
My favorite memory is being invited to The Masters Tournament in Augusta, Georgia to cook alongside several highly respected chefs for tournament VIP's.
What do you think is the most difficult part of your job?
My biggest challenge is making sure that when we have an event, we exceed our customers' expectations on a daily basis.
What is the most popular dish at Crest?
We offer daily specials, but the one category our employees and customers request is BBQ.
How would you describe the cuisine at Crest?
We have an onsite garden, and we cook everything fresh along with ensuring that the quality of our food meets our customer's expectations.
What is your favorite dish on your menu?
Chicken Pesto Sandwich; we make our Pesto sauce from fresh basil in our garden.
Read more: Turkish Café & Lounge: A taste of the Middle East in the heart of Plano
How do you come up with ideas for new dishes?
I collaborate with Mike and try out daily specials. I also try to introduce international cuisine that includes uncommon food. The majority of our daily specials come out of browsing and daily shopping.
What is your favorite ingredient to work with?
Garlic! I love adding garlic to about everything.
If you weren't cooking, what would you do for a living?
I love challenging projects such as remodeling; I love to see the end results. I am currently working on a project in remodeling a RV.
What is your favorite food or meal?
I am intrigued with European Cuisine.
What do you love most about your job?
I love the people I work with. We are all like a big family here at Crest.
If you could cook a meal for anyone in the world, who would it be, and what would you cook?
Gordon Ramsey because I would love to hear his opinion.
What is the best piece of advice you would give to aspiring chefs?
Never give up. Accept the challenge and always give it your 100%, even when no one is watching. All your hard work will soon pay off.
Read more: Café Spice comes to Whole Foods Plano
Crest INFINITI
Crest INFINITI is one of the leading Texas INFINITI car dealerships, with an impressive INFINITI inventory, a state-of-the-art auto repair shop, and more services. It also features a multi-purpose event room with an onsite event staff, perfect for hosting any type of event.
6100 State Highway 121, Frisco, TX 75034
833-889-6013
Collin County Heart Ball
Meet Chef Paloma Ledesma at the Collin County Heart Ball on November 3.
American Heart Association's Collin County Heart Ball promises to be an evening of exquisite food, spirits and passion, bringing community and philanthropic leaders together at the Omni Frisco Hotel. Led by Head Chef Hugh Stewart, attendees will have the opportunity to visit chef stations from many of Collin County's finest restaurants as part of a unique culinary experience.
For tickets and information visit collincountyheartball.heart.org.
Follow the American Heart Association on social media for updates about the Heart Ball. Facebook: @ahadallas Twitter: @aha_dallas Instagram: @ahantx