CityLine has got it going on these days. Richardson's center of new culture is enjoying an up-cropping of restaurants from Super Chix to Top Pop Donuts to Jasper's to Tricky Fish, a contemporary, casual seafood restaurant straight from the waters of Louisiana.
It's not fine-dining, nor is it a hole-in-the-wall. Tricky Fish is casual without descending into sloppiness; instead, it stays sleek. Not everything tastes straight-from-Bourbon-Street, but the whole menu is Louisiana-inspired with nods to tradition. Considering the simplicity of the concept and the ambitious business plan, Tricky Fishes might start popping up beyond Richardson, maybe even beyond Texas. It certainly has the charm it needs to do so. Also, they have a daily Happy Hour from 5 p.m. until closing, which is pretty great.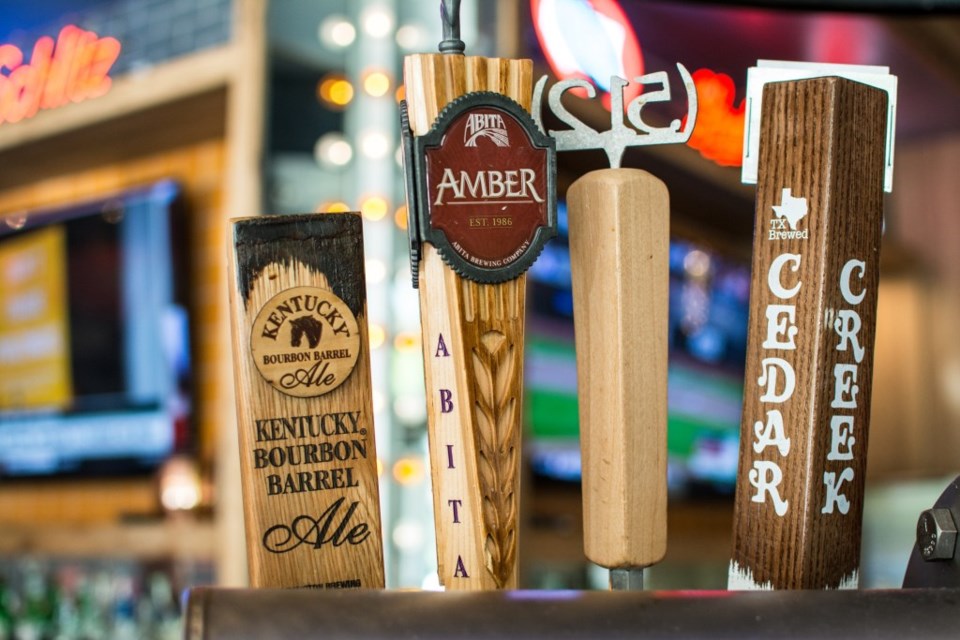 Tricky Fish caters to all and the crowd changes in tandem with the afternoon sunlight. Around lunchtime, business people—in particular, State Farm employees—crowd the wood-panelled booths. They usually return for an off-the-clock Happy Hour. Then at night, the CityLine dwellers in all their glory populate every restaurant on the block, including this fisherman's paradise.
The interior is industrial, full of smooth wood tables, metal accents and orange highlights. The beer tap descends from the ceiling like a periscope; two colorful metal fish are frozen mid-swim around it. At the bar you can order all sorts of beers: local brews like Revolver's Blood & Honey, as well as more exotic ones like Bourbon Barrel Ale from Lexington Kentucky, and Louisiana's Abita Amber. Bourbon Barrel Ale is hard to find in these parts and it felt particularly apt to discover it here.
Other drinks, courtesy of Tricky Fish's rather exceptional bar staff, include refreshing little numbers like Spring Showers—Hendricks, elderflower and a garnish of cucumber—and a two-person Spiced Strawberry Mule that isn't so much a mule as a mammoth. I don't know where they found copper mugs the size of an adult human's head, but I like that they did.
Stop in for a long Happy Hour that will easily transform into dinner, and ready the tabasco.
While brunch includes a Bananas Foster Monkey Bread and Fried Shrimp & Oysters Grits, I visit for dinner. Ninety percent of my motivation is the Kitchen Sink Gumbo. There's no better comfort food, though I'll admit I typically prefer my gumbo with more wallop. Shrimp, fish, chicken and andouille sausage in a thick, steaming broth, it smells and tastes like it's been cooking all morning. Flavor runs deep and Tricky Fish's is very cozy.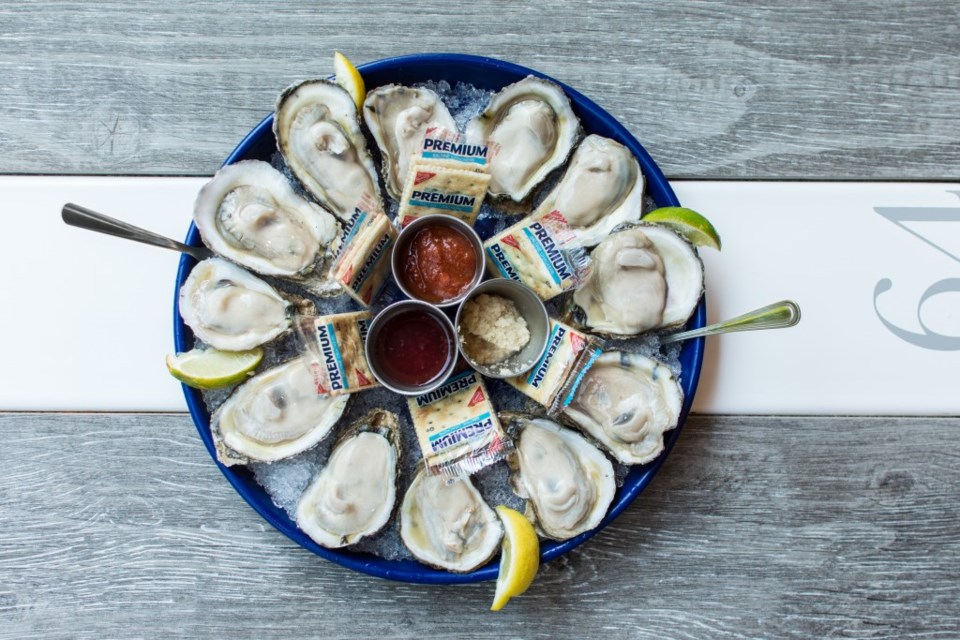 Surprisingly, not everything that comes out of the kitchen is coated in batter and fried. Tricky Fish has its share of indomitable, greasy goodness, but even on a succinct menu, there is a solid band of non-fried, heart-healthy choices. Oysters on the half shell, for example. Gulf Oysters on the half shell are always cleansing somehow—especially now, as the summer heat reaches its vengeful peak. These are served with mignonette sauce, cocktail sauce and horseradish, and one order is plenty for a table to each get a chilled taste or two.
Unlike the oysters, which are served on ice, mussels are presented in a hot pile in a lake of briny broth, andouille sausage and roasted tomatoes. Peeled out of their shells, they taste like Louisiana, warm and a little tipsy after soaking in an Abita Amber broth, which is an unusual diversion from elegant white wine sauce. They're satisfying with a Cajun kick, overall more spiced and less creamy than expected.
A Caesar salad topped with chicken or shrimp is usually a good—if typical—lunch option. Tricky Fish has done what few dare and raised the bar on a basic salad. It looks like a particularly leafy wedge salad; a partial head of lettuce has been grilled, topped with halved flash-fried okra, a house-made Caesar dressing and roasted tomatoes. Served with a knife on the side, it's substantial enough for a meal. Grilling the lettuce has laced pleasant smokiness throughout, which contrasts the creaminess of the dressing, culminating in a knockout dish.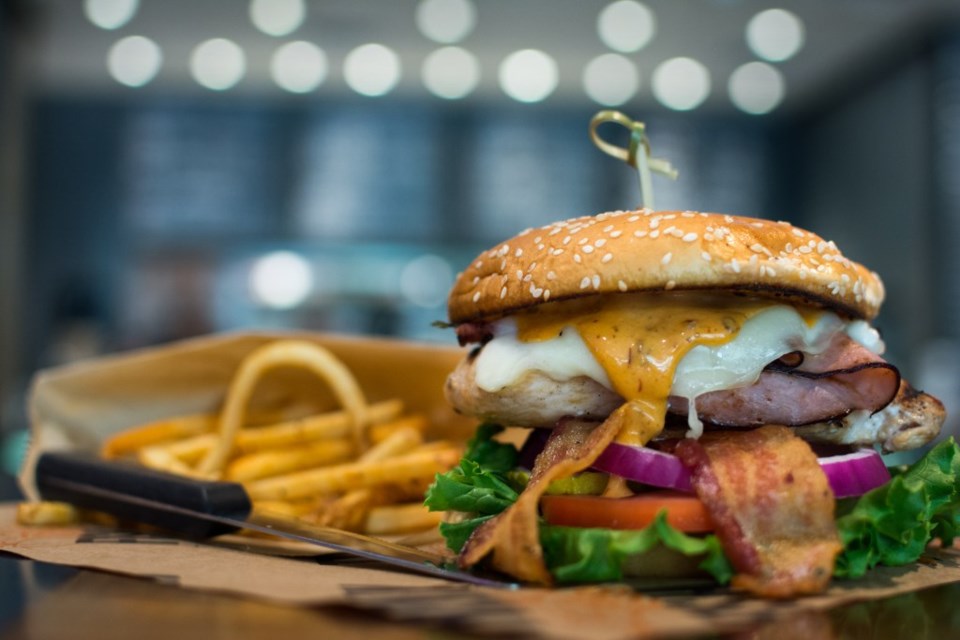 The sandwiches command attention too. For example, the Pig and Poultry smells like a Cuban and looks like Chick-fil-a Gone Wild. Two kinds of pig—ham and bacon—perch atop a hunk of grilled chicken, chipotle mayo, provolone and a pickle slab. It's pretty messy, the sort of sandwich that stays interesting to the end, glorious with a side of fresh Cajun fries.
There's also the Fried Oyster BLT on a hoagie, easily one of the best options on the whole menu in no small part because of bacon jam. In case you haven't run across bacon jam, it's actually pretty self-explanatory. It's exactly what it sounds like: savory, sweet, full of bacon and ridiculously indulgent. The Fried Oyster BLT is packed with flavor, generous on the oysters and so well put-together it's hard to beat.
For something a little fancier, check out the Chef Special. On my visit, I found Blackened Salmon with mango salsa, a side of dirty rice and shisito peppers. Salmon in this iteration enjoys a deep, dark flavor but has been charmed in a tropical direction by chunky mango salsa. As for shisito peppers, there's a reason they are cropping up on menus everywhere, not as garnishes or add-ins, but appetizers and lone vegetable dishes, served and eaten whole. They have a rich, peppery character, but generally aren't spicy. Shisito peppers definitely bring sparkle and shine to the table, as they do here.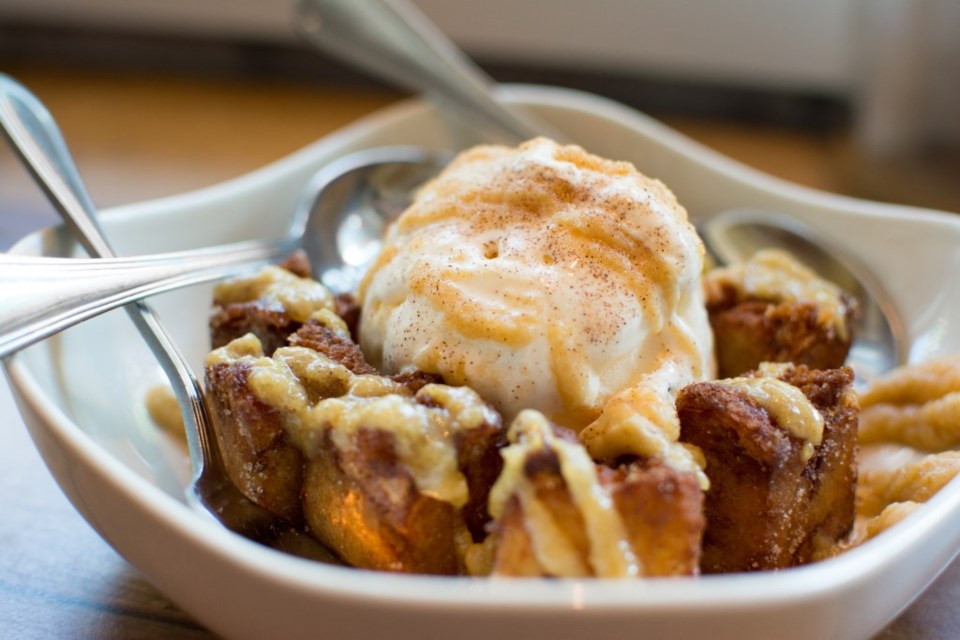 Ah, dessert. Tricky Fish offers shakes which are all amazing—the Strawberry Cheesecake Chef Special doesn't disappoint—but their heavy hitter is the French Toast Sundae. On top of a cinnamony, doughy bread pudding sits a dollop of vanilla ice cream, swirled over with peach and bourbon sauce. The warm pudding is already cut into little squares for easy sharing. It melts with the touch of ice cream, and vice versa. A bourbon sauce on its own rocks, but with the added perfume of peach, it's ethereal while the pudding below stays down-and-dirty.
Tricky Fish is without a doubt a good time. The staff are friendly and everything tastes fresh and fun. It's appropriate for basically any time, whether it's Happy Hour or an out-of-the-box Cajun brunch. While there is just the one location—so far—Tricky Fish has big plans, a little sass and a lot of oysters. Sit back, share a mule made for two and enjoy seafood at its trickiest.
Tricky Fish
Hours:
Monday–Thursday: 11 a.m.–11 p.m.
Friday–Saturday 11 a.m.–12 a.m.
Sunday: 11 a.m.–10 p.m.
Tricky Fish brunch is offered Saturday and Sunday from 10 a.m. – 2 p.m. (and includes a bottomless mimosa bar for just $10 per person!)
Where: 1251 State St., Richardson
More: 972.437.3474 | tricky-fish.com