It's hidden in a Plano strip mall right next to a Jimmy John's, a chiropractor and a sassy fabric store. It's got a loyal following and serves some of the biggest sushi rolls you've ever seen in a very tiny package. Densetsu feels traditional; on entrance you're greeted by the dapper sushi chefs and given a range of rolls from simple to wild; classic to out of the box. You can also order a variety of classic entrees, rice bowls and noodle bowls, but the crowds turn out in hungry hordes for Snowman Rolls, Ahi Towers, and Superman Burritos as thick as Yuletide logs. This is not a joke.
Start with a fresh squid salad and then move on to the rolls. Though I love the Ahi Tower and Crazy Horse Roll–Ahi tuna, salmon, yellowtail and avocado, topped with smelt egg and Japanese mustard sauce–I depend on the humble eel roll. It's not one of their most famous rolls like the Superman Burrito or the Spicy Murphy. In fact there's no reason I should order this one as much as I do, except that while I get a kick out of a Baked Lobster Roll, the clear flavor of a cleaner piece of sushi shines. There's something heavenly about an eel roll done just right, the balanced texture, the heady sweet eel sauce tempered in rice and wasabi. Though they're modest for Densetsu, they're in no way small.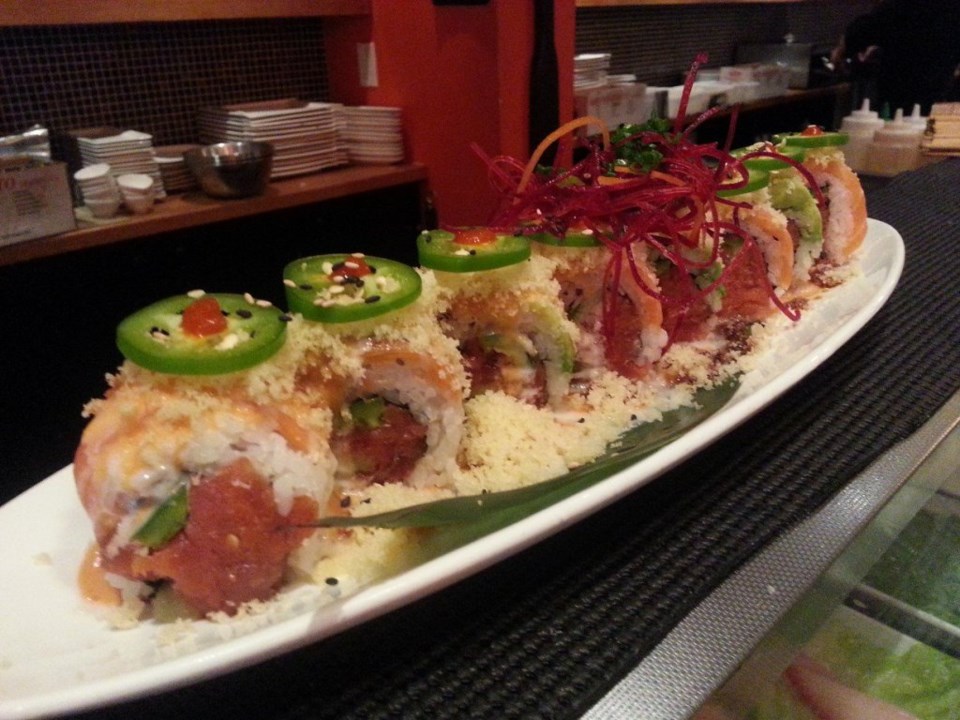 Densetsu
Hours:
Sunday-Thursday | 11:30 a.m. – 11 p.m.
Friday-Saturday | 11:30 a.m.–11 p.m.
Where: 4152 W. Spring Creek Pkwy., Plano
More: 972.964.7875 | densetsujapanese.com
The Dish: dishes and drinks in Collin County you've got to try.