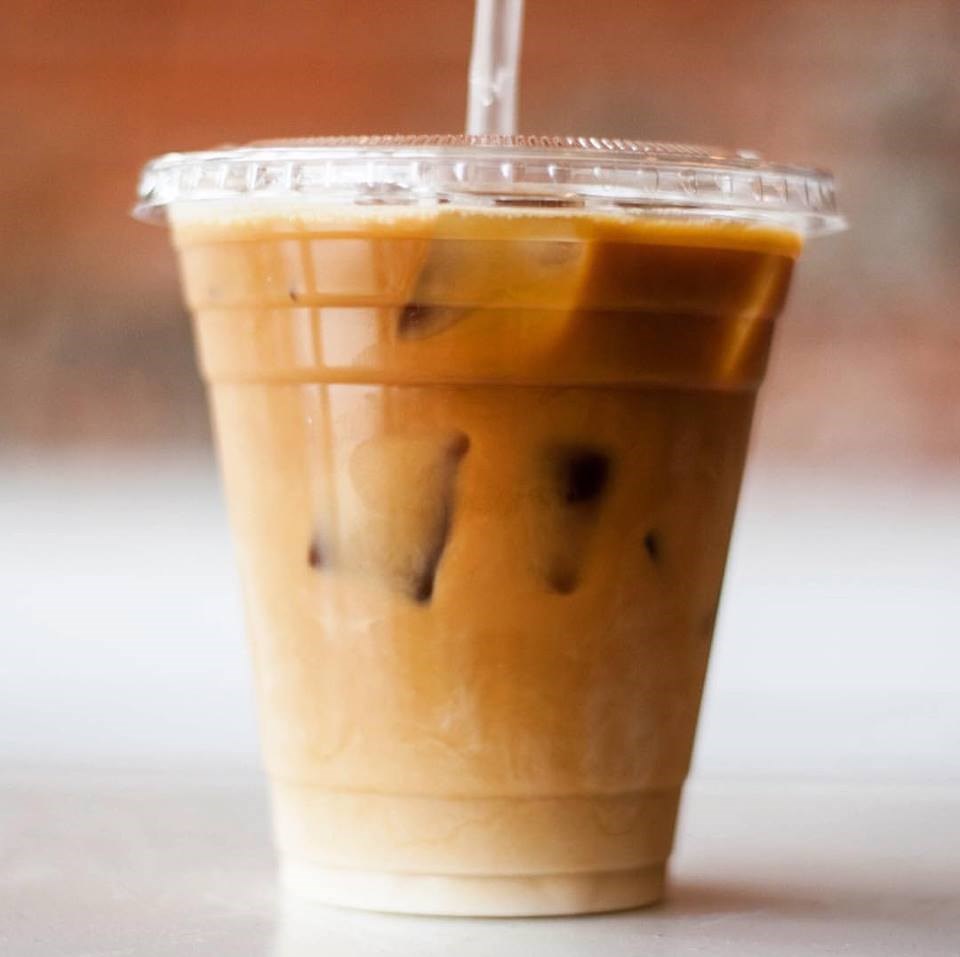 Austin-based Summer Moon is now open in Historic Downtown Frisco and I'm pretty stoked about it. Summer Moon is a beautiful place with exposed brick, succulents and lots of light, serving wood-fired coffee and their specialty seven-ingredient secret MoonMilk.
Despite a fairly natural suspicious of any milk of undisclosed, possibly supernatural origin, I was still excited to try it. And I'm happy to report that Moon Milk is not only delicious, but non-threatening. It seems like whole milk to me, and I'd guess that a few of the ingredients include: vanilla, cinnamon, nutmeg and maybe honey, maybe ginger. A mix of the usual coffee syrups wouldn't surprise me. But I'm okay with a little mystery if mystery tastes this good. Seriously, Summer Moon's milky invention is great.
If you don't like sweet coffee, their signature iced latte, the Wintermoon, might not be for you. If you're hesitant, opt for the lighter, milder Half Wintermoon, served with half MoonMilk and half skim milk. It gives you the cool, creamy sweetness that you need without overpowering the smooth espresso. It's the answer to Texas summer and will revive you enough to go on browsing Frisco boutiques. Next time, however, I'm trying the 007, with a double shot (shaken, not stirred). Maybe a breakfast taco too, but be warned: they go fast.
Summer Moon
Hours:
Monday-Friday 6 a.m.–8 p.m.
Saturday-Sunday 7 a.m.–8 p.m.
Where: 6943 Main St., Frisco
More: 469.893.5007 | woodfiredcoffee.com/frisco/
The Dish: dishes and drinks in Collin County you've got to try.