The fries on this list aren't ordinary fries. They aren't simple strips of potato, sizzled and serve with salt and pepper. These have evolved beyond humble potatoes served along burgers into juggernaut meals in their own right. Pack your napkins. Line your stomach. Here are Plano's most loaded fries which fry-lovers must eat before they die.
Smoke
Butcher Block Fries topped with brisket, pork, cheddar cheese, scallions and pickles. 2408 Preston Rd., #704a, Plano | smokerestaurant.com/plano
Buffalo Bluez
Smoked Brisket N' Cheese Fries, topped with melted cheddar cheese, smoked brisket | 4200 Legacy Dr., Plano | buffalobluez.com
Grub Burger Bar
Luau Fries are skinny fries smothered in braised pulled pork, Monterrey jack and cheddar cheese, grilled pineapple, jalapeños and barbecue sauce. | 8255 Preston Rd., #300, Plano | grubburgerbar.com
Kenny's Burger Joint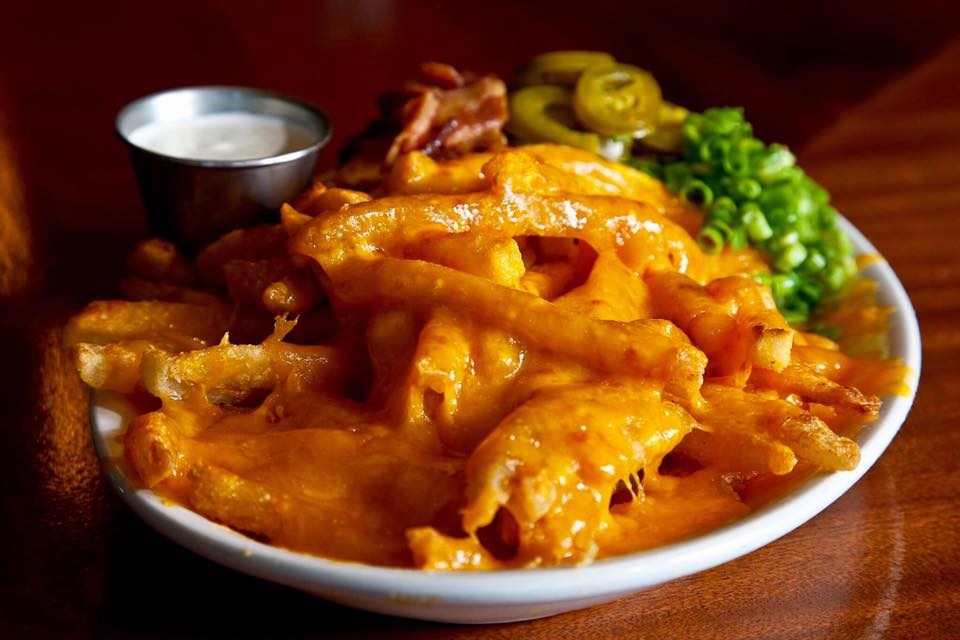 Loaded Cheese Fries with cheddar, jalapeños, bacon, chives and ranch. | 5809 Preston Rd. Ste. 588 Plano | 1377 Legacy Dr., Ste. 120 Frisco | kennysburgerjoint.com
Holy Grail Pub
Fresh-cut Gravy Fries are fries smothered in gravy and topped with Gruyere cheese. | 8240 Preston Rd. #150, Plano | holygrailpub.com
Texadelphia
Philly Cheese Fries, seasoned waffle fries topped with Black Angus beef, queso and jalapeños. | 5813 Preston Rd. Ste. 574 Plano | texadelphia.com/plano
Vickery Park
Cowboy Frites covered in queso blanco and picadillo, finished with sour cream and chives | 1011 E 15th St, Plano | vickeryparkbar.com
Kor-BQ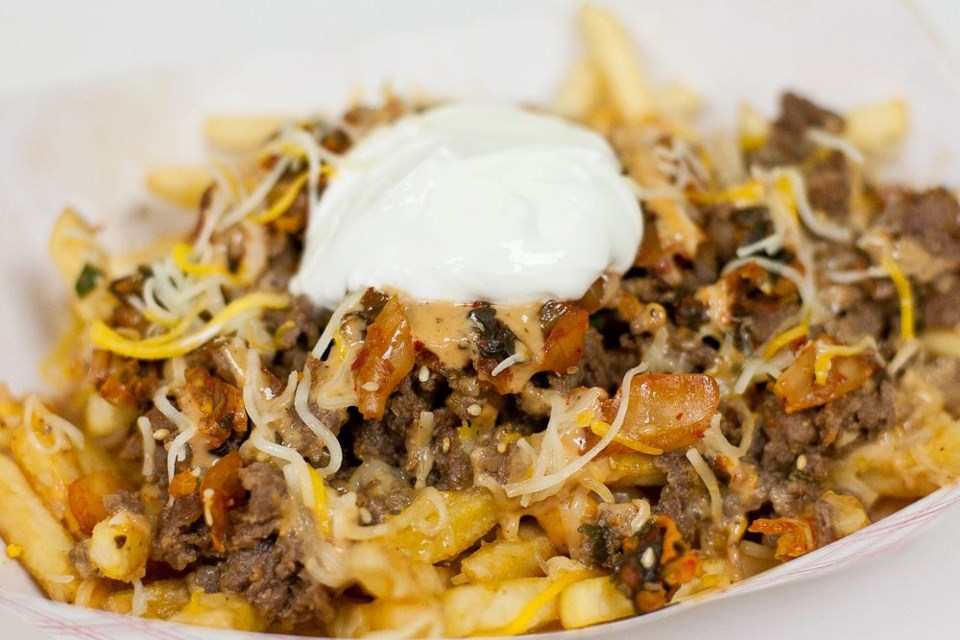 Crispy french fries topped with your choice of Korean BBQ, cheese and special sauce. Add a fried egg for $1. 6505 W. Park Blvd., Plano | facebook.com/korbqplano
Twisted Root
Treat Yo' Self Fries with melted cheddar, peppercorn ranch, jalapeños and bacon. | 7300 Lone Star Dr. C150, Plano | twistedrootburgerco.com
Happy Fry-yay, everybody.