A short venture outside of my natural habitat, Neighborhood Services is a wholly unexpected find in Addison's bustling corner of the Tollway and Beltline. Under a Spanish-tiled roof, the entrance looks like it's part of the nearby Mexican standby, La Comida. But, approach in good faith and you'll come upon a shady summer patio outfitted with wood booths, cloth napkins and distressed steel half-walls. Strings of lights have been slung between the trees with a DIY grace rarely found outside of house parties in Coca-Cola commercials.
Neighborhood Services is a totally cool experience—so cool, in fact, that another location is opening soon at the Frisco Star. It feels like a kitchen and dining room expanded like a bubble to comfortably accommodate a restaurant floor and full bar. The trappings of everyday life remain: blue colandars stacked between Jameson and Jack on the bar shelf, globes of all shapes and sizes resting hither and thither, someone's personal collection of Tom Clancy and Stephen King, a mobile of airplanes swinging gently from the industrial ceiling pipes.
The place was conceived by a guy named Nick Badovinus (you might have heard of him). He's from Seattle. He did all the interior design himself. His favorite holiday is the 4th of July. And the faded and framed American flag on the back wall apparently used to be his bedspread. I kid you not. Antlers jut out over childhood trophies and old jeans and aprons hang like afterthoughts between the bathrooms. The bathrooms, incidentally, are fully stocked with Q-Tips, cotton balls, toothbrushes and feminine products and masculine products (I assume; I didn't visit the men's room). Surrounded by such consciously lived-in touches, it's hard not to feel comfortable in these sleek digs.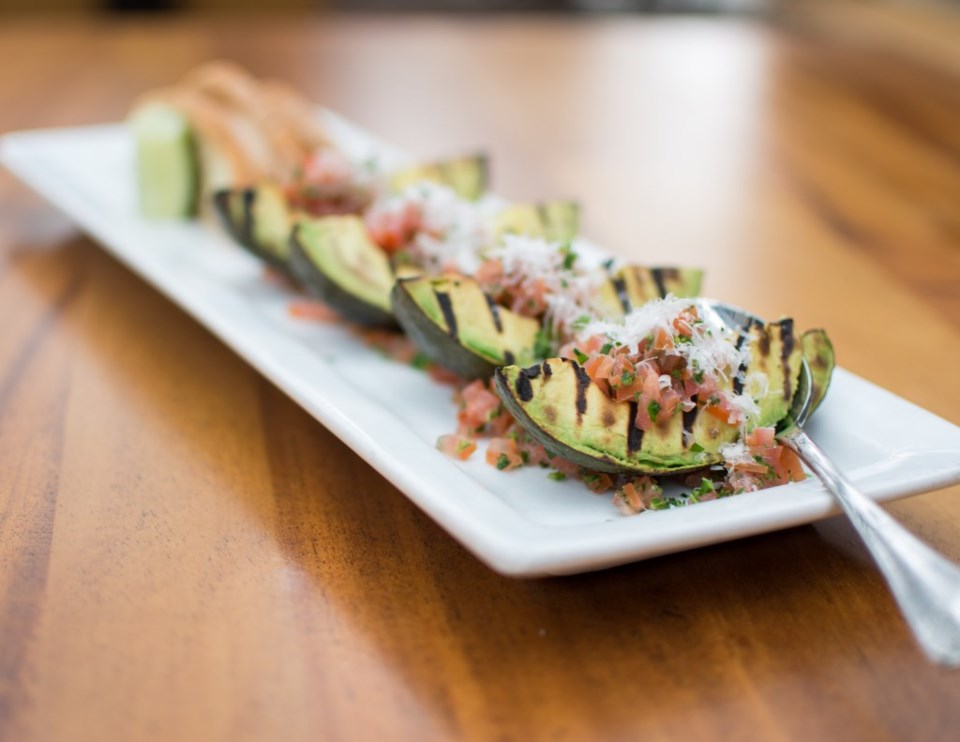 The menu shares that sense of personality, as if you haven't wandered in off the street, but instead, you have been invited in for a meal at a friend's house. The only difference is the top-quality cuisine. There are some reportedly awesome pasta dishes with homemade noodles.
Lemonade features heavily on the drinks menu—from your standard to Arnold Palmer to mint, grapefruit, orange and cucumber, not even counting the homemade hard lemonade that won't fail to transport you back to college tailgates. There are sandwiches: Fried chicken, BLT (and avocado), turkey and cheese (with harissa mayo). Enchiladas, tacos, a fruit pie of the day. It's a surprisingly easygoing menu, marketed as "honest food and drink in the American tradition."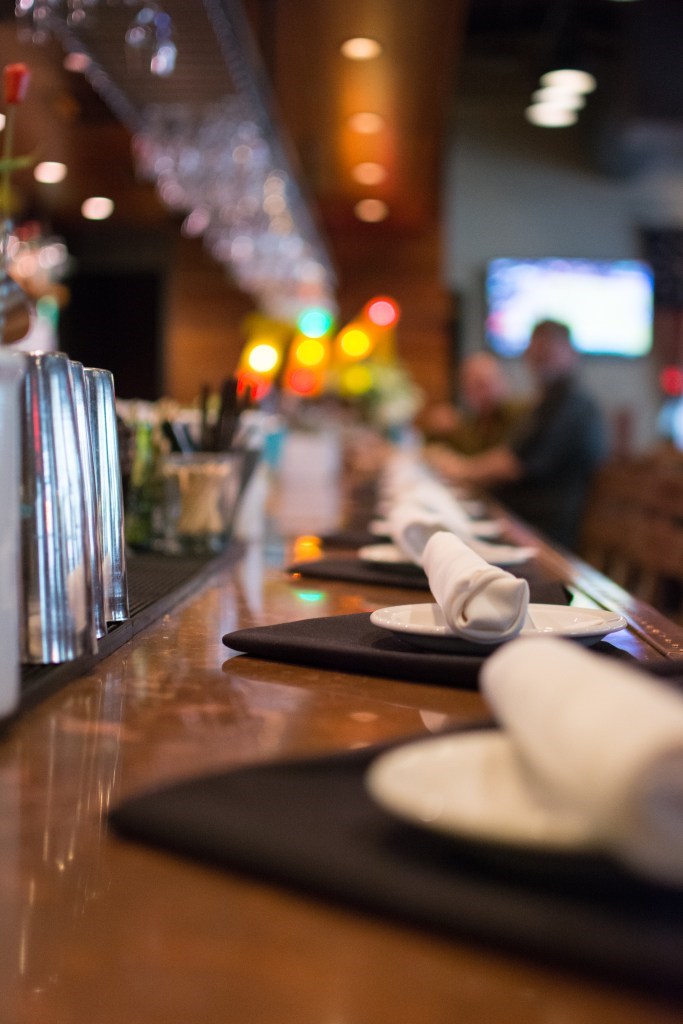 The Butcher's Meatballs are the first to join the fat succulent centerpiece on the table. It is tastefully presented in what resembles an escargot plate: each meatball in a dollop of voodoo sauce with the barest shavings of blue cheese and a toothpick for savoring without making a mess. The voodoo sauce isn't as sweet as I expected, but it's surprisingly pleasant. The meatballs themselves are great little bites with a complex but seamless flavor, easy to split without too much stabbing-at-fingers-with-toothpicks. There are only six meatballs. May the hungriest diner win.
For a lighter option, Neighborhood Services' Grilled Avocado appetizer gives this bumpy, mild-mannered fruit a bit of edge. An avocado lies open-faced, sliced into quarters and grilled long enough to see bold charcoal stripes on the sides. Scoops of finely diced tomatoes dusted with Sonoma dry jack rest where the pit used to be. Spread on a crostini, the entire affair is wholesome, brightly garnished with salt and lime. It reminds me of one of life's trendiest breakfasts: avocado toast. It's certainly one of the nicest I've had, particularly in terms of presentation. And it's really fun to eat.
For adventurous nibblers, Oysters on the half shell are served as custom demands: raw, in shells, on ice, soaking in individual pools of saltwater. While one can't possibly go wrong with cocktail sauce, the mignonette, minced shallots and cracked pepper in vinegar, is a little more fragrant, as delicate as the oysters themselves, highlighting the saltwater and the natural flavor. A whole plate of them would be overwhelming, if not particularly filling. They are wealthy yet sparse in this small dose and deliciously cold.
Picture two golden-brown tortillas loaded with shredded pot roast, caramelized onions and aged cheddars, finished with a messy, bed-head heap of arugula and pico. Supermodel skinny fries served on the side. You've got The "NicRib" Tacos. You've got one heck of a meal. These tacos are exactly the hot mess they should be. The meat is tender, the onions are just a little bit sweet, arugula gives the illusion that it might be healthy—it's indulgent, no-holds-barred and a whole lot. Save yourself from the glorious stomachache and ask for a to-go box. And keep on eating.
I ask for a recommendation on dessert—because who can pick between Fruit Pie du jour, Warm Chocolate Cake a la mode, Bourbon Butterscotch Pot de Creme and Banana Pudding Toasted Meringue? The first arrival, a tower of sunshine-yellow banana pudding with turrets of toasted meringue, is straight out of an old fashioned sodashop. The meringue breaks so easily it's closer to the consistency of a recently toasted marshmallow, utterly soft, melting into the pudding with chunks of real banana hidden in a few lucky bites.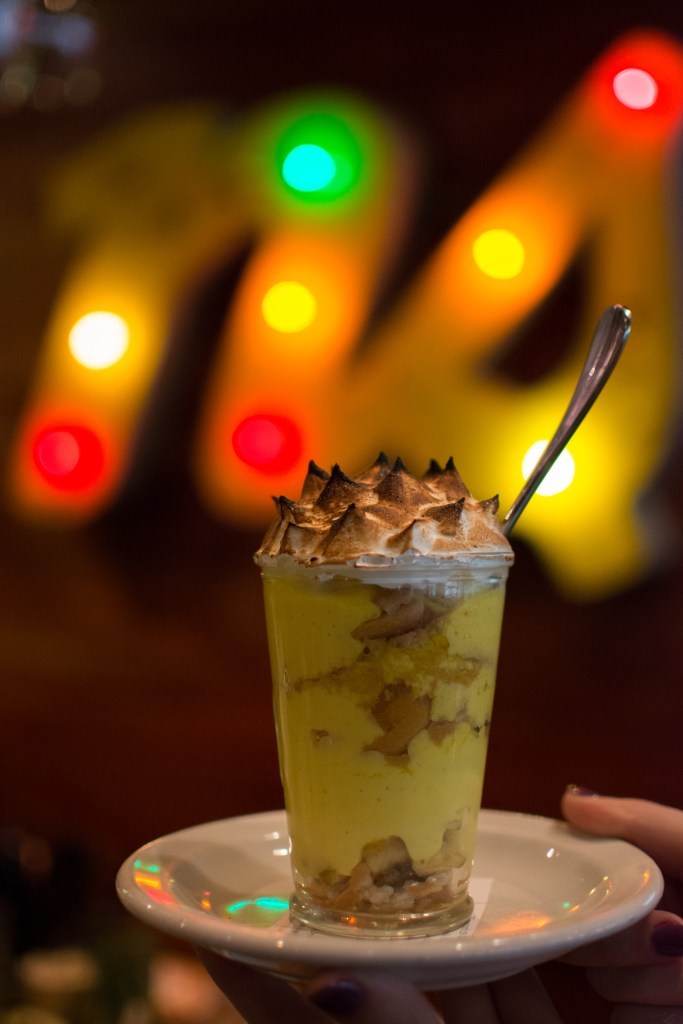 Fruit Pie du Jour feels like a rare find and there's nothing more American than the day's offering, apple pie. Cubed Granny Smiths, absolutely loaded with cinnamon, are baked under a lattice top until appley filling gushes over the sides, finished with a snowfall of powdered sugar. It tastes obviously—elusively—homemade. Honest through and through, from the flaky, golden brown crust on up to the melting scoop of vanilla ice cream and the artsy garnish of mint.
Neighborhood Services is certainly broad in its spectrum, specializing in fine, prized seafood one moment, comfort food the next, and then both at once with curious harmony. Everything, presented on clean white plates, pairs exceptionally well with lemonade. Neighborhood Services, in its traditional definition, is a facet of local government which exists to assist and coordinate with local neighborhoods to reduce crime, preserve history and in a broad sense, serve the community. Serve families. Create a place people are happy to call home.
Originally published in Plano Profile's April 2017 issue.