When it comes to steak, Collin County has a rich and storied history. The 19th century saw herds of longhorn cattle traverse the Texas Road, also known as the Shawnee Trail. It was the principal trail over which cattle were driven to northern markets through Dallas, Preston and Collin County.
All that traffic inspired Collin County residents to establish beef clubs, which were formed in 1846. Since it was impossible to keep meat fresh in the county over the long summer months, these clubs divvied up beef proceeds on a weekly basis, keeping a fresh supply at the ready. Consisting of eight men each, these clubs would meet at the home of one of the members on a Saturday afternoon to slaughter a head of cattle belonging to the host. Each would take half a quarter of the animal and the procedure would be repeated over the next eight weeks until every member had received the equivalent of a whole carcass. Call it the summer of love — Texas style.
Today, we keep this spirit alive with steak served up and down the scales of price and ambiance. We raise our forks and knives to relish the melting marbling, the heady aromas, the juicy textures and the glutamates, which our brains interpret as the "meaty" flavor associated with umami. Our brains have been hard-wired over countless centuries to prize the hypnotic sensations of beef. And so, we do. As long as our credit limits hold out.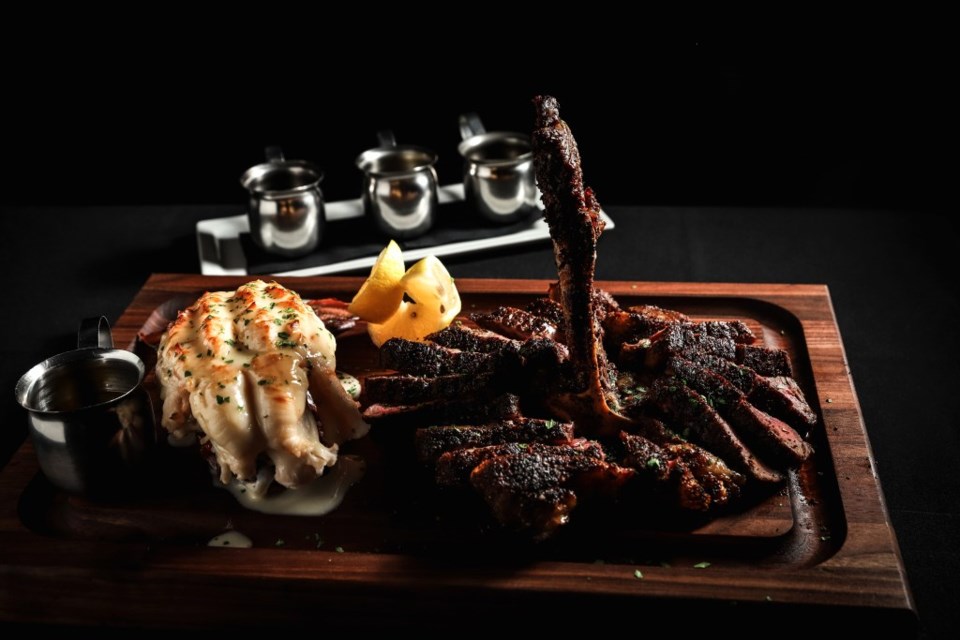 6670 Winning Drive, Frisco | (214) 387-3333
Tucked in The Star, the energetic home of the Dallas Cowboys, Dee Lincoln Prime is a profound upscale statement. No surprise there. Dee Lincoln is the undisputed Queen of Steaks. As a co-founder of Del Frisco's Double Eagle Steakhouse with partner Dale Wamstad, she expanded the legendary brand after it was sold to a publicly traded company. That mushrooming includes the phenomenally successful three-story Del Frisco's sprout in the heart of Midtown Manhattan. Ms. Lincoln knows beef cravings, no matter where they emerge.
Dee Lincoln Prime dresses those longings in ritzy threads. It's sleek and stylish with lots of dark finishes offset by large windows that splash in natural light by the trainload. To demonstrate that humans do not live by prime beef alone, the dining room includes a six-seat omakase sushi bar fronting a wall of premium tequilas. The entrance boasts a bright red electronic grand piano to gear up your buds for a rare bite of bliss.
And that it is. Our prime rib eye arrived sizzling in a pool of herbed butter: juicy, rich, harmonious. Careful not to brand your fingertips with that plate.
The Dee Lincoln Prime experience boasts a 2,000-plus-bottle wine cellar, Havana Dee's Lounge for indulging in fine wine, spirits and cigars, and five football-themed private dining rooms. Which makes sense because this maestro of prime also operates Dee Lincoln's Tasting Room & Bubble Bar at Dallas Cowboys AT&T Stadium — the first wine and champagne lounge of its kind in a sports arena. We'll clink to that.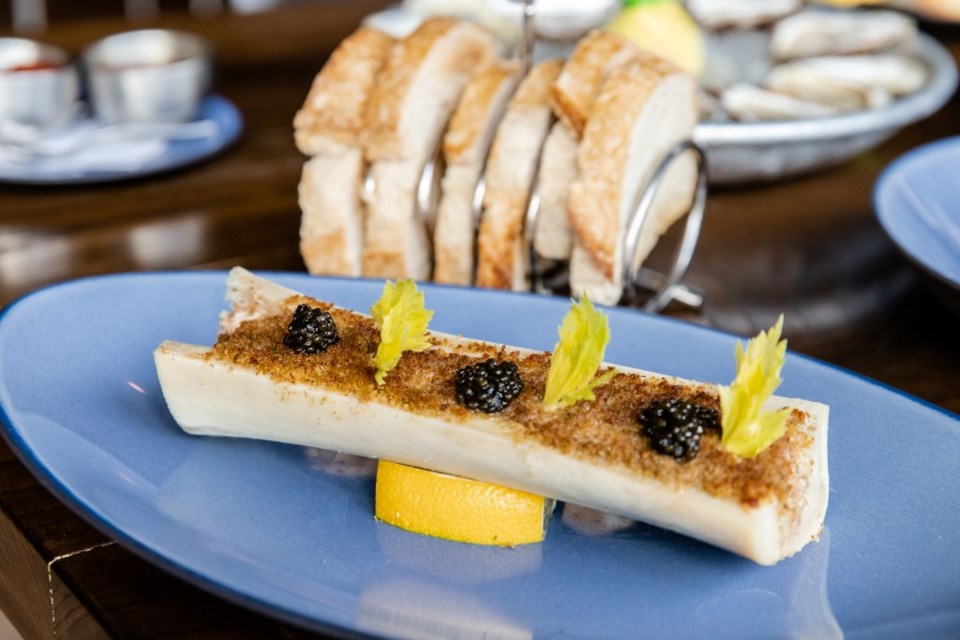 6121 W. Park Blvd., Plano | (214) 299-5935
Knife is the visionary destination by acclaimed "bad boy" chef John Tesar, the James Beard-nominated, two-time Bravo Top Chef contestant and now Michelin Star-badged spatula ace. No surprise, then, that Tesar takes his beef seriously. He flanks his cred with true Texas roots, sourcing from Texas ranchers, including Heartbrand Beef and 44 Farms, to ensure the tastiest cuts. The menu boasts dry-aged prime scorched in cast-iron skillets and customary steakhouse broilers, along with specialty cuts such as flat iron, wagyu skirt steak, tri-tip, culotte, beef cheeks, pork belly, oxtail, pig's head and exotic akaushi beef.
This is where you get your meat jones appeased. We did our part with the 44 Farms flat-iron steak, a mouthwatering cut topped with rosemary and served on a sea-blue plate. Imagine that. Tesar's kitchen prowess is well documented. After collecting five stars as executive chef of the Mansion on Turtle Creek in Dallas, he opened the expired Commissary in One Arts Plaza, Knife Dallas, and the now-defunct seafood restaurant Spoon. He parlayed these utensils into Knife & Spoon at the Ritz-Carlton Orlando, for which this cutlery-hurling chef, known for popover-related violence, earned his Michelin Star. So, you know his steaks kick rump roast.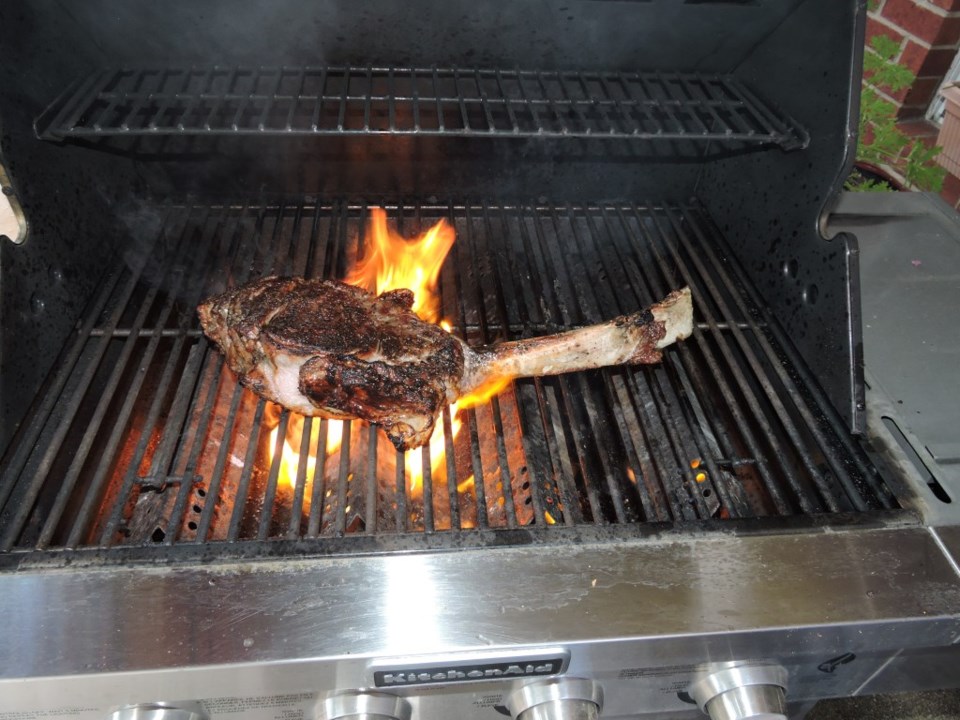 7026 Main St., Frisco | (972) 335-3066
Randy's Steakhouse is the namesake destination of Chef Randy Burks, an alum of Del Frisco's Prime Steakhouse and apprentice of co-founder Dale Wamstad. He stockpiled his steak cred by first working as a server before moving into the kitchen where Wamstad trained him in all aspects of steak and seafood preparation. It's from this grounding that Randy's gets its juice.
At Randy's, traditional "tender and juicy" descriptors don't suffice. The cuts simply transcend description. Our 16-ounce prime rib eye was suffused with a richness and compelling sweetness that forces brain freeze. The stun is so complete you just stop your gnaw in mid-jaw motion, forgetting that refreshing bacon-infested iceberg wedge you ingested minutes before.
All this flavor is cast in an environment ripe with simple old-world elegance. Randy's works its flavor magic in the historic, circa 1869, T.J. Campbell house, which was originally built in Lebanon, Texas, on Preston Road before it was moved in 1903 to Frisco to take advantage of the railroad and mail line. The Campbells were pioneer merchants, and the house was a landmark on Preston Road during the era of Texas cattle drives in the late 19th century. These digs have an excellent pedigree. So dazzle your senses with Randy's exquisite savor and historic aura.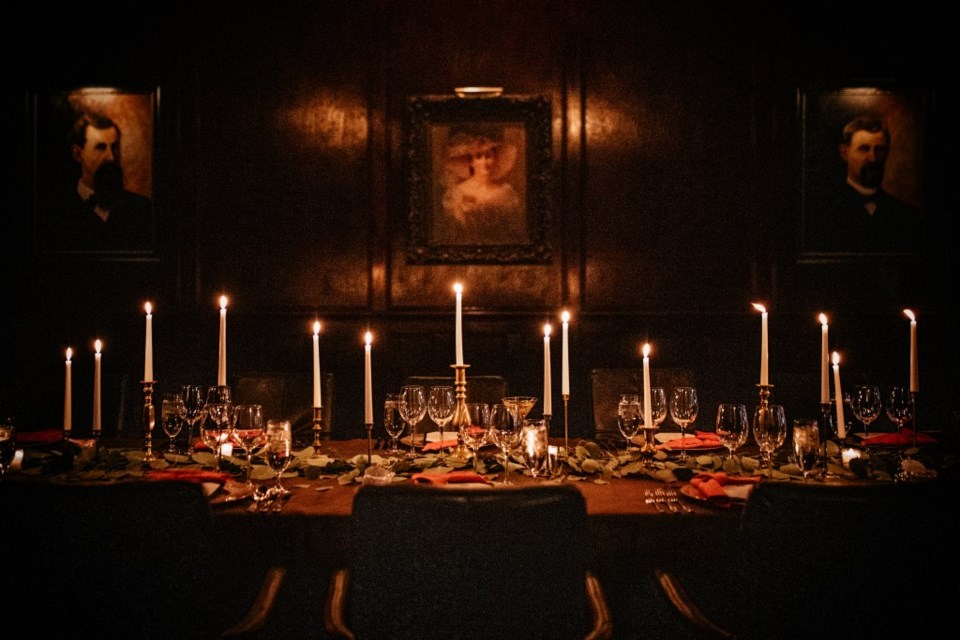 107 N. Kentucky St., McKinney | (214) 726-9251
Prize steakhouse destinations in this county neck of North Texas are invariably located in historic structures. Rick's Chophouse is no exception. It's settled on the ground floor of the circa 1885 Grand Hotel in downtown McKinney, a building constructed by the Heard brothers, prominent businessmen in the city during the late 19th and early 20th centuries. The hotel's 2,500-square-foot ballroom housed the original opera house of McKinney from 1885 until 1923. Savor that with your chosen steak.
Founded by businessman Rick Wells of the Wells Group, Rick's Chophouse features an extensive wine list, a rich portfolio of meats (elk, buffalo, grass-fed filet, cowboy rib eye, Porterhouse for two) and curated decor plucked from Texas antique dealers and artists. We went casual on this venture, opting for the delectable prime rib sandwich on a hoagie with Swiss cheese and rich beef jus, all girdled in sweet potato fries. Delish. The Wells Group operates a portfolio of culinary ventures, including Harvest Seasonal Kitchen, Water Boy Farms and the Seed Project Foundation, which funds educational, agricultural and community initiatives that support sustainability. Don't miss this juicy piece of seasoned history.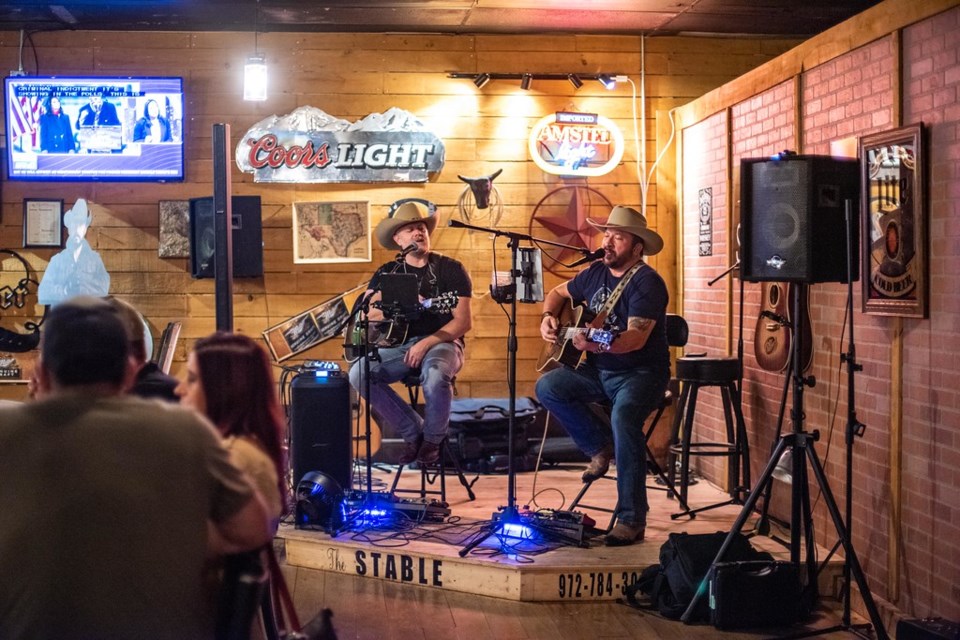 124 McKinney St., Farmersville | (972) 784-3019
Steak adventures demand concerted noshing across all calibers, covering all parts of the day. And no such exploration would be complete without a trip to the historic town square in Farmersville, the home of Audie Murphy, the most decorated soldier in World War II. Farmersville was also once known as the onion capital of North Texas, but that's not important now.
Tucked in that square, dripping with 19th-century charm, is The Stable, an outpost tendering rib-sticking home cooking in a casual atmosphere. How casual? The base of the bar is clad in corrugated metal, beer signs garnish the back bar, and there's a bandstand and dance floor to accommodate their twice-monthly live music gigs. It's an upscale small-town cafe that not only satiates the gullet but also nourishes your Texas soul.
Meaty entrees include steak frites, a 12-oz New York strip, and a bone-in rib eye. But we decided to rewind that traditional steak loop and opt for the steak and eggs (no explanation needed!). It's a rich, tender sirloin cooked perfectly to the requested medium rare hue, flanked by two perfectly cooked eggs and a tangled nest of hash browns. Because this a robust breakfast with steak, we paired it with a glass of Texas Medley Red Blend from Red 55 Winery in Lindale, an operation founded by country singer Miranda Lambert. You gotta love the smell of red wine in the morning.
Sidenote: Farmersville has a sister city pact with Holtzwihr, France, in recognition of Second Lieutenant Audie Murphy's heroism when he almost single-handedly cut down an advancing German unit. We can all drink to that. At breakfast.
---
In case you missed it, here's Local Profile's guide to the best pizza places in Collin County.